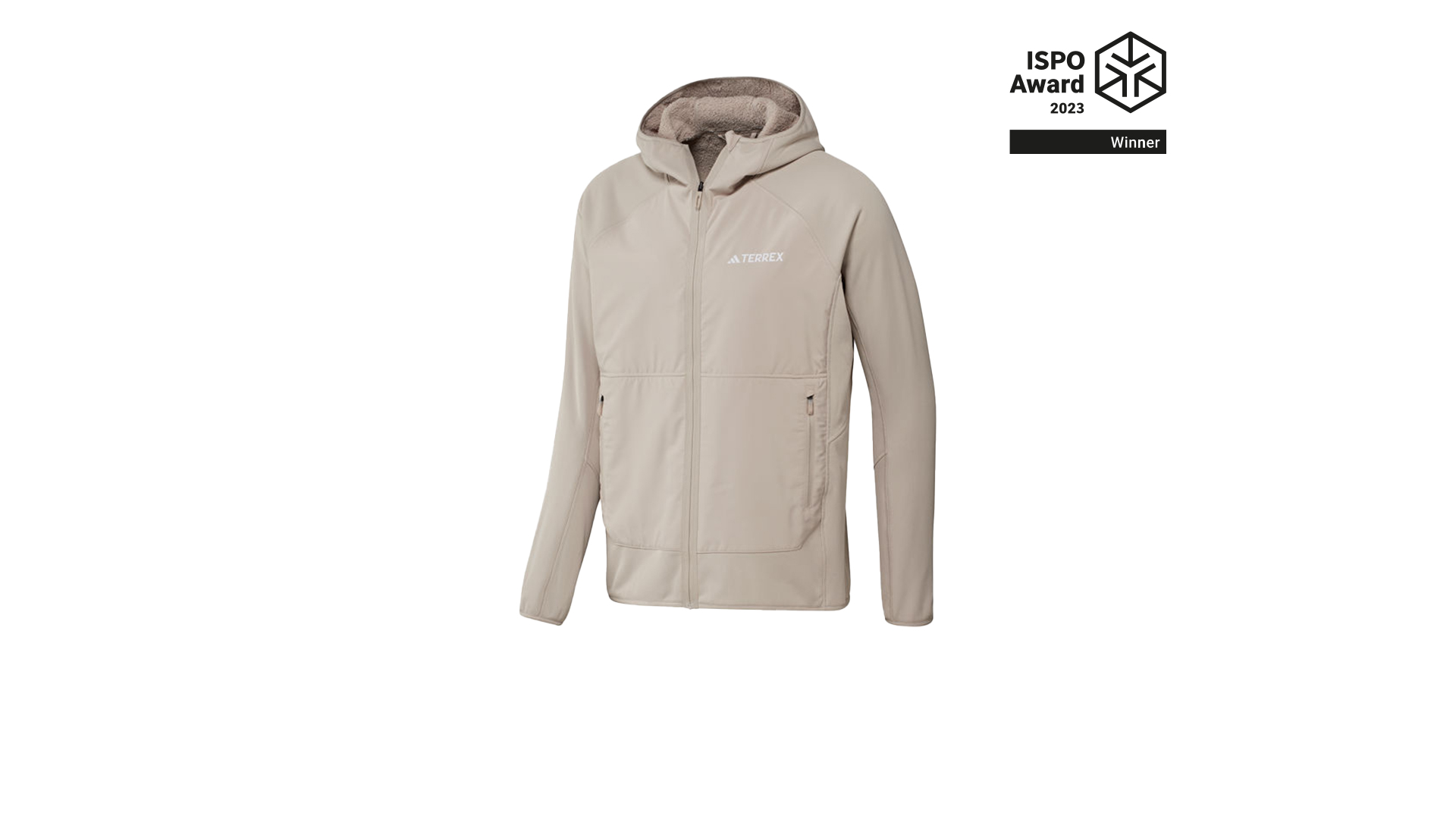 The hooded midlayer jacket is part of the warmest midlayer family in the Adidas Terrex collection for the Spring/Summer 2024 season. The thick, unbrushed, high-pile fleece material keeps the body warm and ensures maximum comfort in cold conditions. But that's not all, because even in warmer temperatures the jacket will not have to give up.
The special highlight is that the jacket can be worn from both sides, which gives the garment not only a completely different look, but also a different skin feel and temperature sensation.
The water-repellent, smooth side is especially comfortable to wear during more intense outdoor activities. The textured, highloft side feels soft, warm and cozy, as you would expect from traditional highloft materials. This side will keep you warm and dry when the activity slows down or a break is taken.
Thus, the jacket not only meets different comfort requirements, but also different sports: whether you wear it as a summer hiking jacket or as a layering piece when skiing in winter, with the reversible jacket you are always perfectly equipped. This intention is new for reversible garments of this kind and opens new perspectives in the development of midlayers.
Sustainability plays an important role. For example, the main material is 86 percent recycled polyester and 14 percent biobased polyester.
In addition, the Terrex Reversible Hooded Fleece Jacket is part of the Terrex Flooce technology platform, which creates fleece from loops or continuous yarns without brushing. The material originated in Japan and is one of the first non-brushed high-pile fleeces on the market.
The jacket has been launched in July 2023 for men and women in different colors.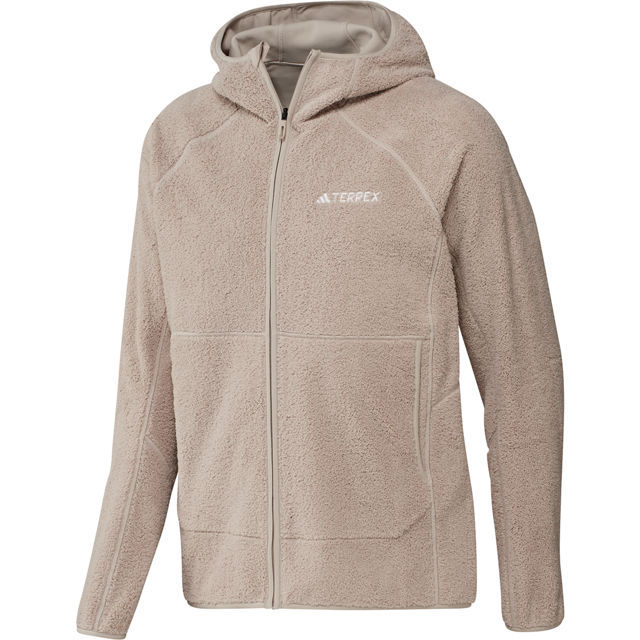 Reversible jacket for different technical needs

Water repellent

Unbrushed, high-pile fleece material
"At Terrex, we never rest on exploring new possibilities to achieve betterment. Our TECHROCK REVERSIBLE HOODED FLEECE JACKET is a demonstration of a new way to imagine and wear midlayers. We are excited to "challenge the norm"."
Allen Liu - Team Outdoor Materials, Adidas Terrex
"This reversible fleece offers a whole new midlayer style thanks to its loop structure and also impresses with its versatility. What's more: multifunctionality is easy on the wallet and reduces consumption."
Jury ISPO Award