Down jackets, whose outer material was so thin that the down inside even shone through, were above all ultra-light, breathable and fashionable. But certainly not waterproof. That has now changed, because with the new Sol Jacket, Nordisk has succeeded in producing a down jacket that combines ultralight weight with a high water column and extreme breathability.
This was made possible by using the innovative NorTech 0.5 membrane, which is 10 times thinner than a human hair. It also weighs less than 20 percent of the current market standard for lightweight membranes.
Nordisk developed the ultra-thin 10-denier fabric ten years ago in collaboration with Japanese fabric manufacturer Toray Industries. Together they have now found a way to make this fabric even waterproof by developing the thin membrane. The filling is made of 'Crystal Down'. This pure goose down comes from Europe and guarantees a high animal welfare standard.
Thus, the jacket has a water column of 20,000 WP, a water vapor permeability of 40,000 MP and comes to a weight of only 300 grams.
Thanks to this groundbreaking technology, the jacket survives even heavy rain showers. It is durable and lightweight and can be used for a wide range of outdoor activities and in changeable weather. Thanks to the clean look, it fits perfectly in all environments.
A red Y on the chest stands for the well-known Yeti down quality. Nordisk acquired the down specialist Yeti in 2005 and therefore calls the down collection Y by Nordisk.
The jacket was designed for men, it comes in yellow and blue. It was launched in November 2022.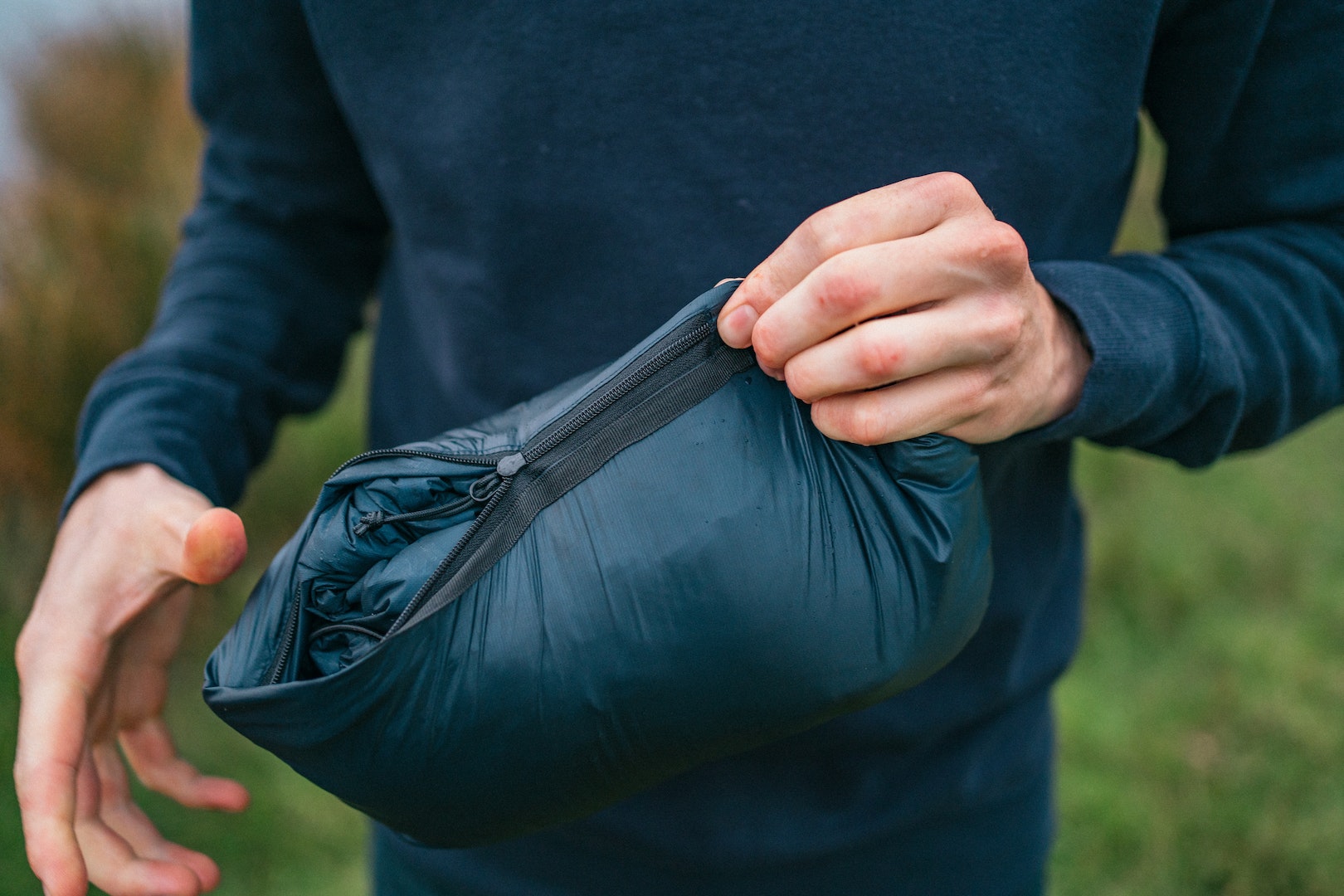 Extremely thin, extremely breathable, waterproof down jacket.

Sustainable Crystal Down filling

Weight less than 300 g
"Nordisk's vision places a significant emphasis on innovation, driving our pursuit of ground-breaking solutions for outdoor gear. By actively exploring new materials, technologies, and approaches, we consistently try to push the boundaries to create products that redefine functionality and performance. The water resilience, lightweight and down filled Sol jacket is a product of this, where Nordisk wants to inspire adventurers by offering cutting-edge products that enable them to embark on unforgettable outdoor experiences and that can be a reliable companion for years." 
Sara Kleis Jensen, Nordisk
"The lack of waterproofing is a real drawback for lightweight down jackets, limiting their use to fair weather. It's hard to believe how light and thin this jacket comes across and still offers so much function."
Jury ISPO Award