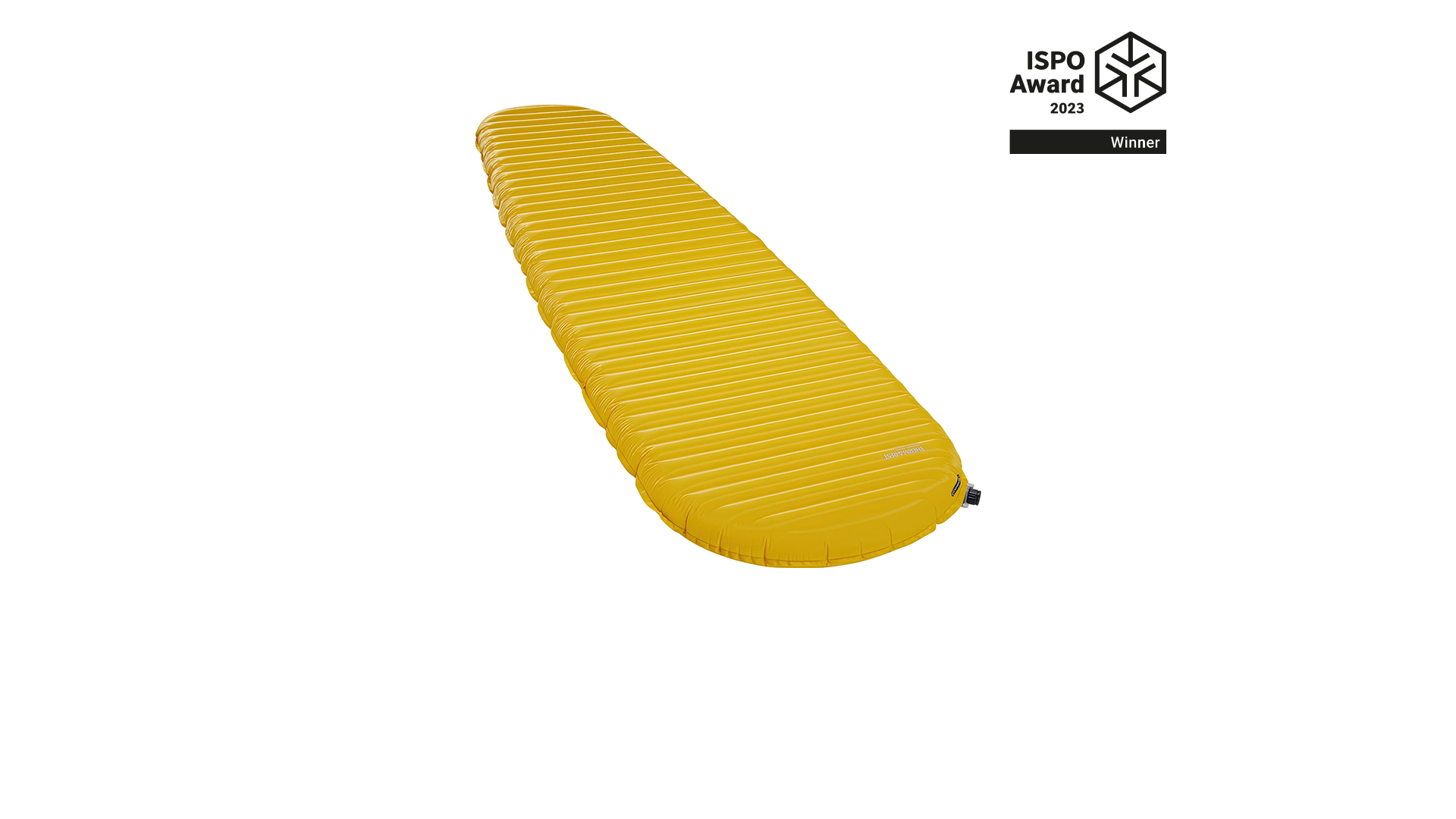 After a long day of outdoor activities, getting a good night's sleep is essential. It's even better if you can sleep comfortably and stay warm while enjoying the great outdoors. With the customers' needs in mind, Therm-a-Rest has developed the NeoAir XLite NXT, which has recently won an ISPO Award. This effort has definitely paid off.
The Therm-a-Rest NeoAir XLite NXT Mattress is a special product in the world of outdoor gear. Designed with meticulous attention to detail, this mattress offers a plethora of advantages for outdoor enthusiasts seeking comfort and convenience during their adventures. One of the most impressive features of the NeoAir XLite NXT mattress is its ultralightweight design. Crafted using advanced materials and construction techniques, it strikes the perfect balance between weight reduction and uncompromised comfort. This makes it an ideal choice for backpackers and those who prioritize a lightweight gear setup. The NeoAir XLite NXT is designed to provide ample insulation without adding unnecessary weight. Despite its thickness, the item remains lightweight, allowing for easy transportation and handling. This ensures that users can enjoy the benefits of its insulation without feeling burdened by its weight.
The mattress is thick but not heavy: The mattress's insulation capabilities are exceptional, ensuring optimal warmth even in colder conditions. Thanks to the innovative reflective ThermaCapture technology, radiant heat is efficiently trapped, providing reliable insulation throughout the night. This means that outdoor enthusiasts can enjoy a cozy and comfortable sleep, no matter the temperature outside.
With a thickness of 7.6 centimeters, the mattress has an R-Value of 4.5, indicating that it can also be used in colder weather conditions. Additionally, Therm-a-Rest has successfully reduced noise levels, making the NeoAir XLite NXT a whopping 83% quieter than the popular original XLite. "Previous consumer research indicated that the noise of the original XLite mattress was too much for some users," says Brandon Bowers, Therm-a-Rest Mattress Product Line Manager. Furthermore, the product offers high performance in various aspects. Whether it's durability, weather resistance, or functionality, it has been designed to excel in all these areas. Users can rely on its performance, even in challenging conditions, making it a reliable choice for their outdoor needs.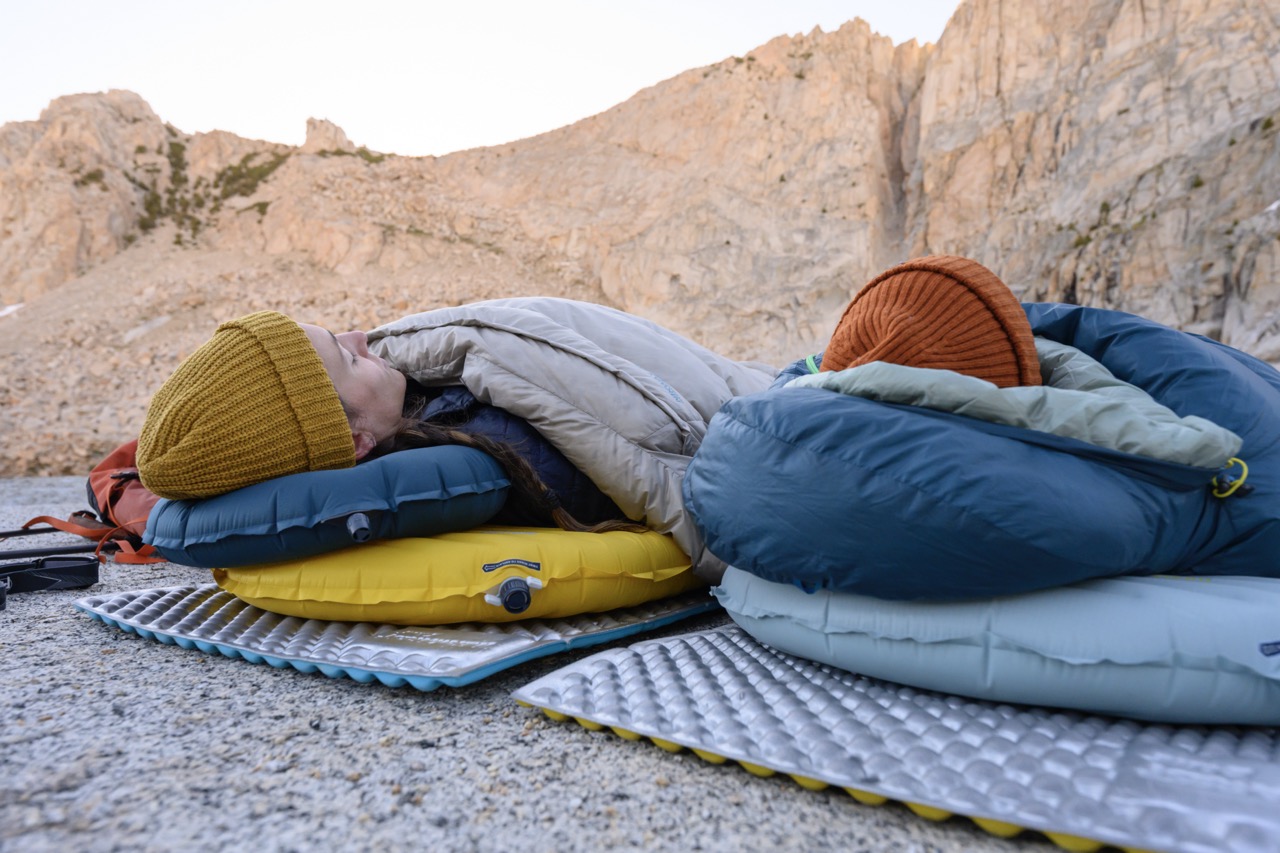 Other aspects of the mattress were also able to convince the judges. For example, it comes equipped with Therm-a-Rest's highly innovative WingLock valve, which significantly speeds up inflation and deflation. This makes setup and packing much easier. "The NeoAir XLite NXT is a perfect mattress not only for experienced outdoor enthusiasts looking for a lighter, warmer sleeping system, but also for outdoor novices looking for comfort and versatility above all else," says Bowers. The NeoAir XLite NXT is available in both rectangular and standard mummy shapes, further increasing its versatility!
Storing the Therm-a-Rest NeoAir XLite NXT mattress is convenient. It should be folded lengthwise into thirds, which can be a bit challenging due to the thick insulation. However, it fits easily into the included stuff sack, and there is still room for the pump sack as well. When packed, the NeoAir XLite NXT mattress measures 25 cm in length and has a diameter of 10.5 cm, making it slightly larger than a 1-liter bottle. With this mattress, Therm-a-Rest has undoubtedly achieved a remarkable balance between weight and R-value.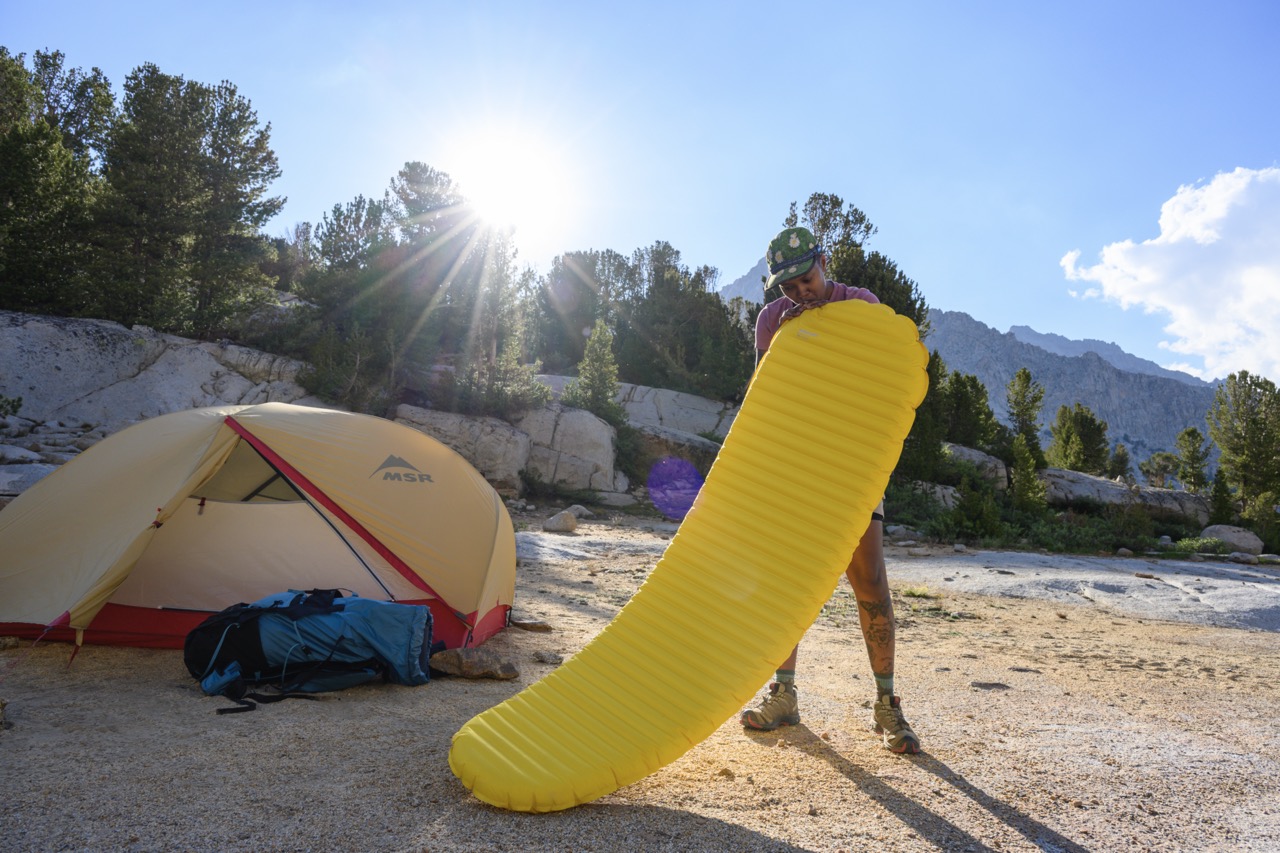 Higher R-Value of 4.5

Additional 1.2cm of loft and

6 quieter (83% noise reduction) than previous model
"The ISPO Award is recognition of Therm-a-Rest's dedication to pushing the boundaries within the sleep system market, and delivering an updated NeoAir XLite NXT that delivers a quieter, warmer and more comfortable nights' rest in the outdoors!"
Therm-a-Rest
"It's not often that a company consistently responds to customer requests in such a way, but Therm-a-Rest has done just that with the NeoAir XLite NXT. The mattress feels great and impresses with its ease of use, low weight, and quiet sleeping experience. It's a modern, sturdy mattress that packing enthusiasts will love."
ISPO Award Jury
Product Specifications:
Weight: 370 g

R-Value: 4.5

Thickness: 7.6 cm

Available in sizes Regular Short, Regular, regular Wide & Large

Available: since January 2023

RRP: from €  240,00