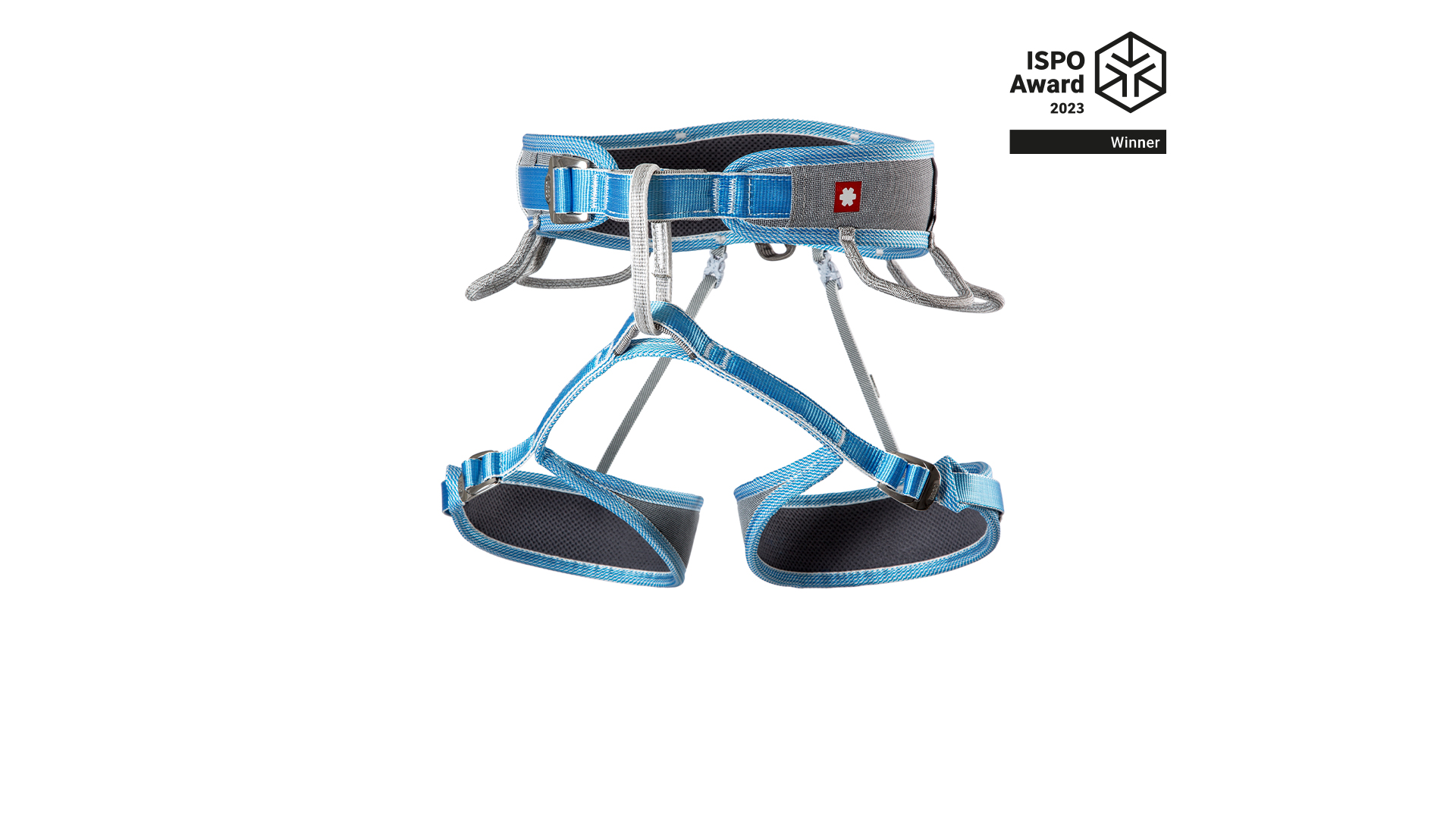 This eco-friendly harness is the first of its kind, made dominantly from recycled and bio-based materials to deliver a comfortable three-buckle harness intended for all round use. It is suitable for sport climbing, mountaineering, and via ferrata.
The concept of the Twist Tech Eco was to create a harness made of recycled or bio-based material of the highest quality possible, ensuring no compromise on safety or durability. Special attention was paid to user comfort, and 3 sizes (XS-M, M-L, L-XL) option was chosen to satisfy as many climbers as possible.
"If you want to make the climbing harness from recycled or bio-based materials, you have to dig down your sourcing options to the absolute bottom, to make it happen. After the successful sourcing of recycled high tenacity polyester yarn, the next challenge was to make the harness in an attractive design and for an affordable price", explains Milan Řehák, Head of R&D at Ocun.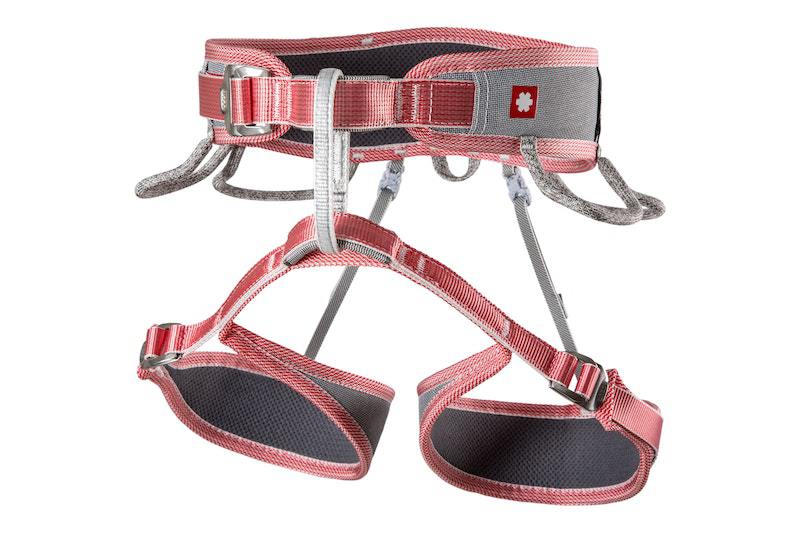 Ocun utilized bio-based Dyneema® made from waste from the lumber industry, as well as recycled high tenacity polyester yarn for webbings, both together making up 82% of the Twist Tech Eco. The synthetic fabrics used are made from recycled PET bottles. The materials underwent comparison tests and research about its tensile strength, elongation, degradation, and UV stability for over 2 years, ensuring the material's integrity was not compromised during manufacturing. The Twist Tech Eco harness is certified in accordance with EN 12277 and UIAA 105 safety standards. Using these ecologically sourced materials is Ocun's contribution to sustainability.
Louisa Smith, textile and fashion expert and leading jury member of ISPO Textrends, says about the new climbing harness: "A great effort in incorporating a more eco direction into this product. Interestingly, they are using up to 82% bio-based and recycled materials."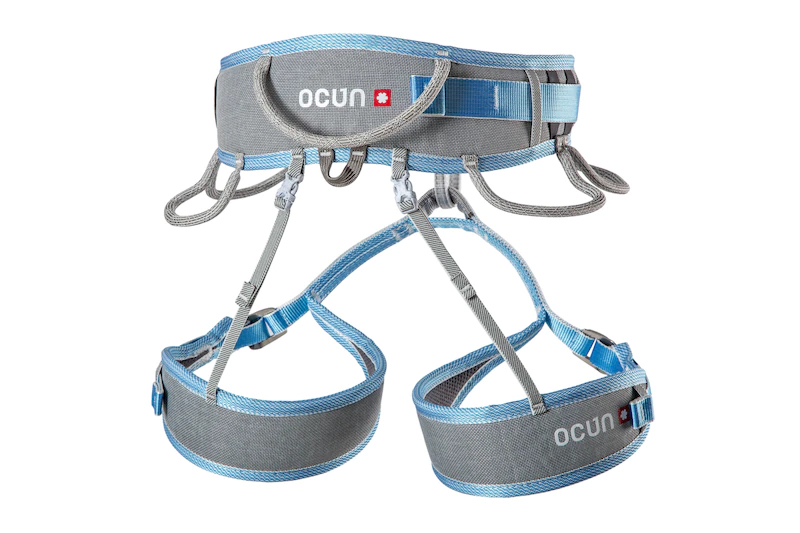 Ocun also offers a women-specific harness, designed for the female anatomy, with a better fit thanks to special women sizing. Additional features of the harness include a system of connection leg loops with a waist belt, a wear and tear indicator in tie-in points and load-bearing webbing, movable waist belt, stainless steel buckles, and easy-entry tie-in points. The load-bearing webbing around the connection points ensures strength, even with a rope tied into  the wrong place. Indicators in all straps alert the user that it's time to purchase a new harness when they've reached their safe limit of use.
The harness is perfect for climbers with respect for nature and the environment, who want to reduce their environmental impact while maintaining product quality and safety.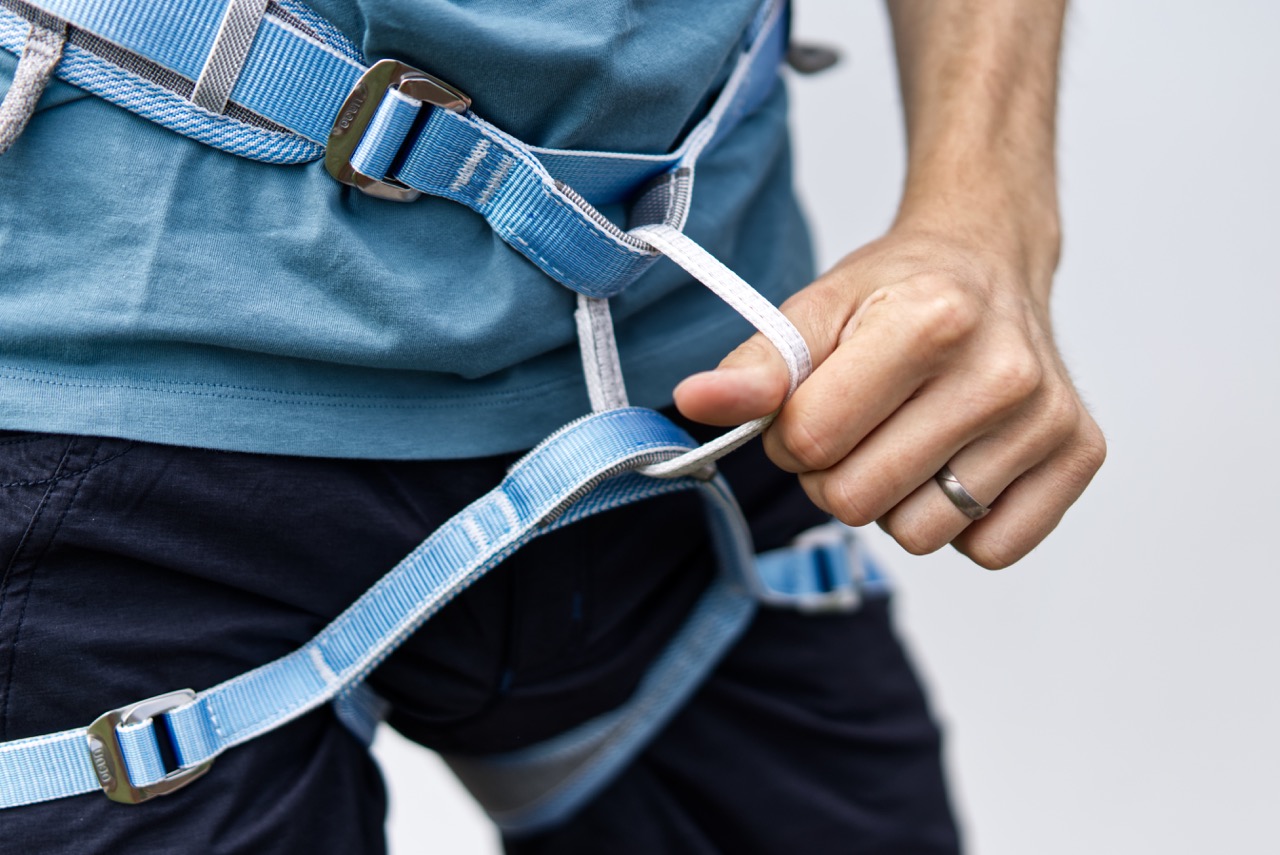 A climbing harness that consists mostly of recycled materials is a novelty. The Czech climbing specialists from Ocun impressively show that sustainability and high-performance are not mutually exclusive.
ISPO Award Jury
Indicators in all straps alert the user that it'stime to purchase a new harness

Tie in points for easy entry

Movable waist that increases comfort

Women-specific model

Universal use
Product specifications:
Sizes: XS-M, M-L, L-XL

Colors: gray/blue, gray/red

RRP: €84,95

Target group: climbers with respect for nature and the environment

Intended usage: rock climbing