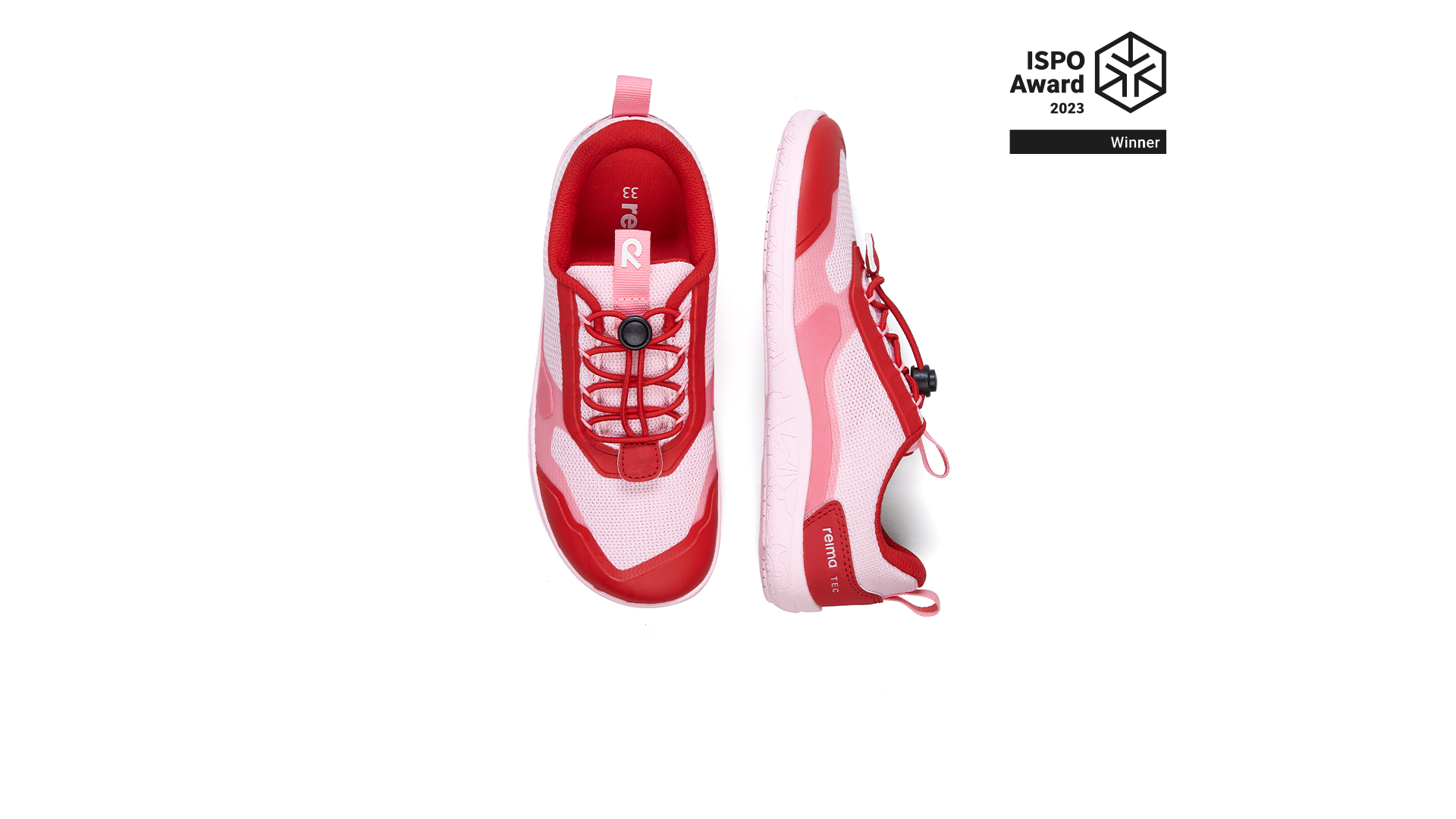 Barefoot shoes are very trendy for children's shoes: they have the reputation of bringing many advantages, especially in the growth phase, because they do not constrict the child's foot. However, many barefoot shoes are not suitable for bad weather. This is what inspired Reima to develop the Tallustelu.
The new Tallustelu shoe from Reima has a particularly flexible, thin and grippy rubber sole that is only four millimeters thick. The foot thus stands completely flat in the shoe, without the usual heel drop. In this way, a natural posture is made possible and the barefoot gait is imitated. This natural foot position protects the joints and spine and trains the foot muscles. In addition, the thin sole transfers the stimuli of the ground to the sole of the foot and thus enables a completely different walking sensation. 
To avoid constricting the foot, Reima uses a straight, wide last that leaves enough room for the ball of the foot and the toes without looking like a classic health shoe. This allows the feet and toes to grow straight.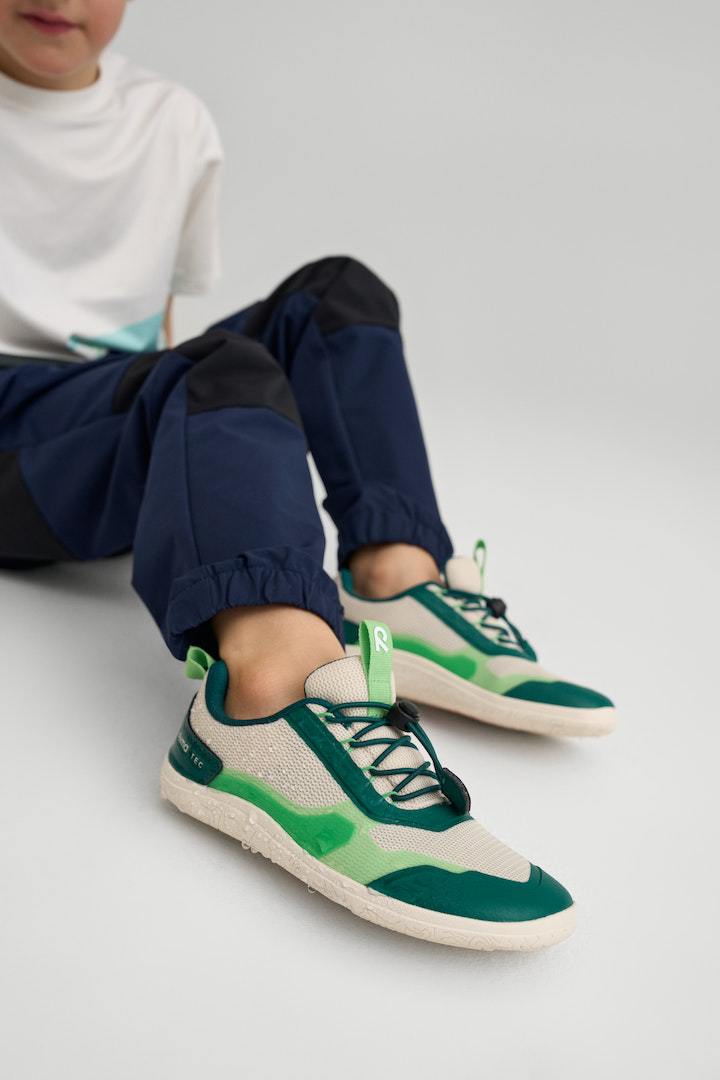 Reima wouldn't be an outdoor brand if it didn't include real outdoor features. So even rain and wet meadows don't bother the Tallustelu. A polyurethane membrane has been laminated between the upper and lining, making the shoe breathable and waterproof. The seams have been additionally sealed. In addition, the shoe is PFC-free and the insoles are coated with a fabric made from recycled polyester. 
To ensure that children get along well with the shoe, Reima has put a lot of emphasis on ease of use. For example, the shoes have a wide opening for easy entry and removable insoles to better check the fit.
The shoe is available in sizes 28 to 40 in different color combinations. In fall 2023, the shoe will come out in black, and in the following spring 2024, pink and green will be added.
Enables natural gait and posture, activates foot muscles. 

Straight, wide last - the toes can grow straight

Waterproof and breathable membrane inside

PFC-free 
"We are very happy to receive the ISPO award, and I want to convey the warm thanks from our entire global team for this recognition for our work. The barefoot trend is big among families now and we wanted to answer their call. Kids use shoes very differently from adults: they prefer to move and play free from all limitations. We studied how barefoot shoes could enable kids adventures in any weather and found new answers to some key technical questions while also satisfying kids' love of colors. As a result, Tallustelu shoes offer comfort that's good for kids."
Rucky Zambrano, Category Manager for Footwear, Reima
"Barefoot shoes enable healthy growth and make walking a whole new experience. Unlike some other health shoes for kids, the Tallustelu looks cool and is even suitable for real outdoor adventures."
ISPO Award Jury