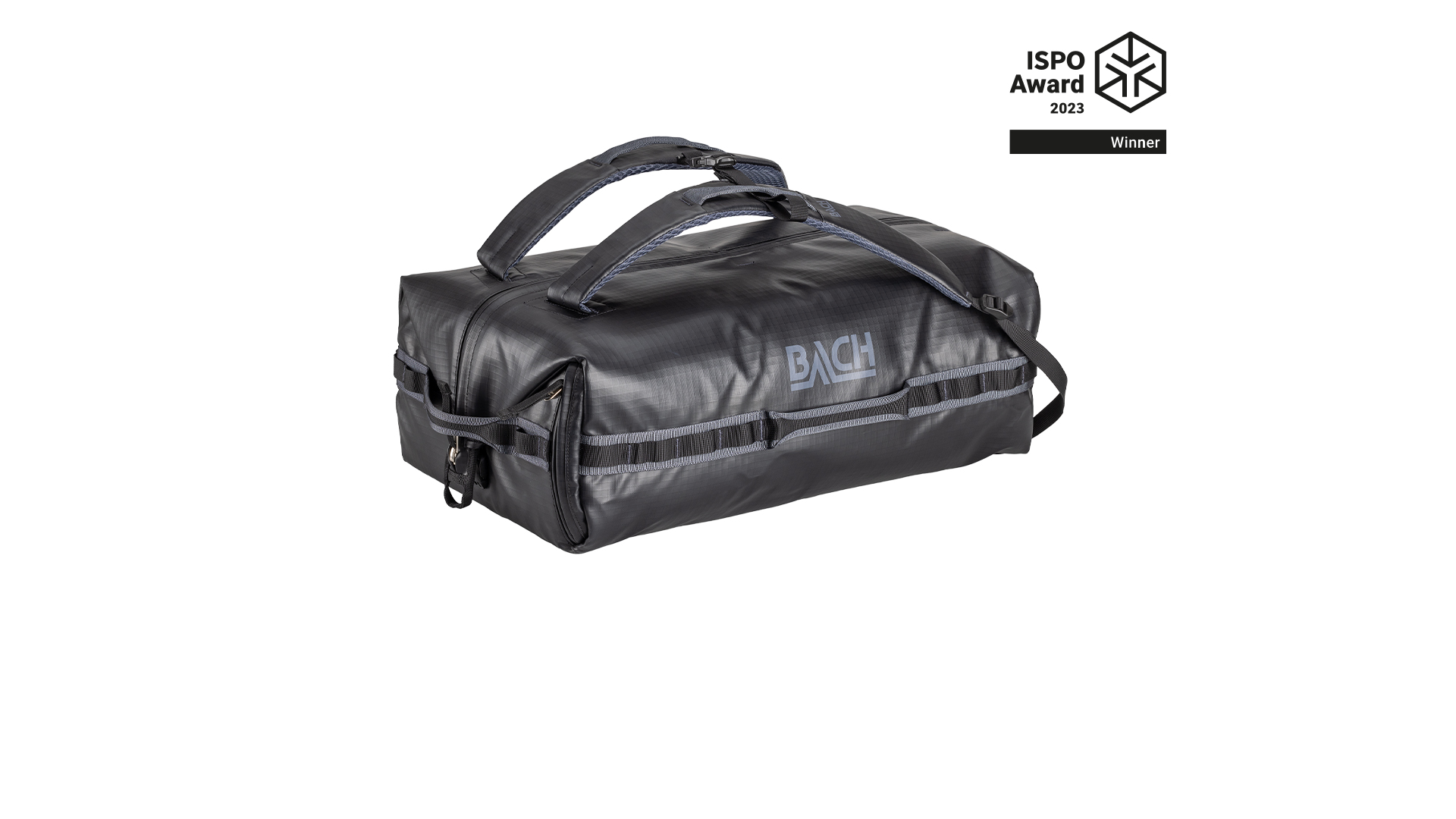 Being well-organized is key while traveling, no matter if you are on an outdoor adventure or a business trip. The BACH Dr. Expedition Duffel bag has a large doctor's style opening to give you a good overview of the contents you have packed. With its padded self-standing mechanism, this 40L carry-on sized bag also offers great access and safety for travel necessities. It comes with a lockable main zipper, padded shoulder straps and practical attachment and carry options for individual adjustment. »We wanted to make the BACH best-selling Dr. Duffel more adventure ready by making it weather resistant and more minimalist but functional by combining many functions into fewer parts«, explains  BACH product manager Jozua Schiltz.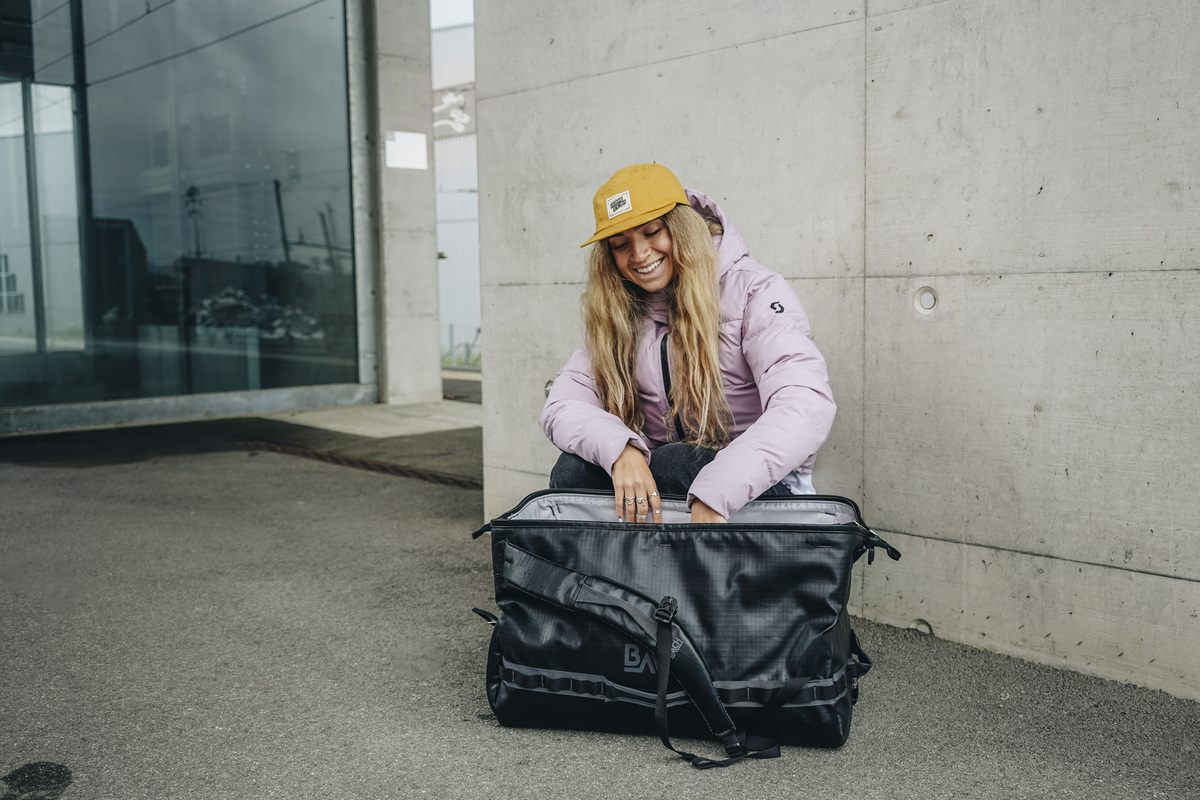 Helping customers to make a conscious decision, the Dr. Expedition Duffel features a blend of more sustainable materials. »BACH Equipment has always been about making durable products that stand the test of time but here we also want to pursue a path of using fewer virgin materials. Therefore, we chose a 100% recycled polyester shell fabric,« explains Nadia Zoller, CMF Designer/Developer. The bag falls under the Re-source by BACH label, which the brand only uses for products, that are made of a minimum of 50 percent recycled or biobased content regarding their weight and have PFC-free DWR.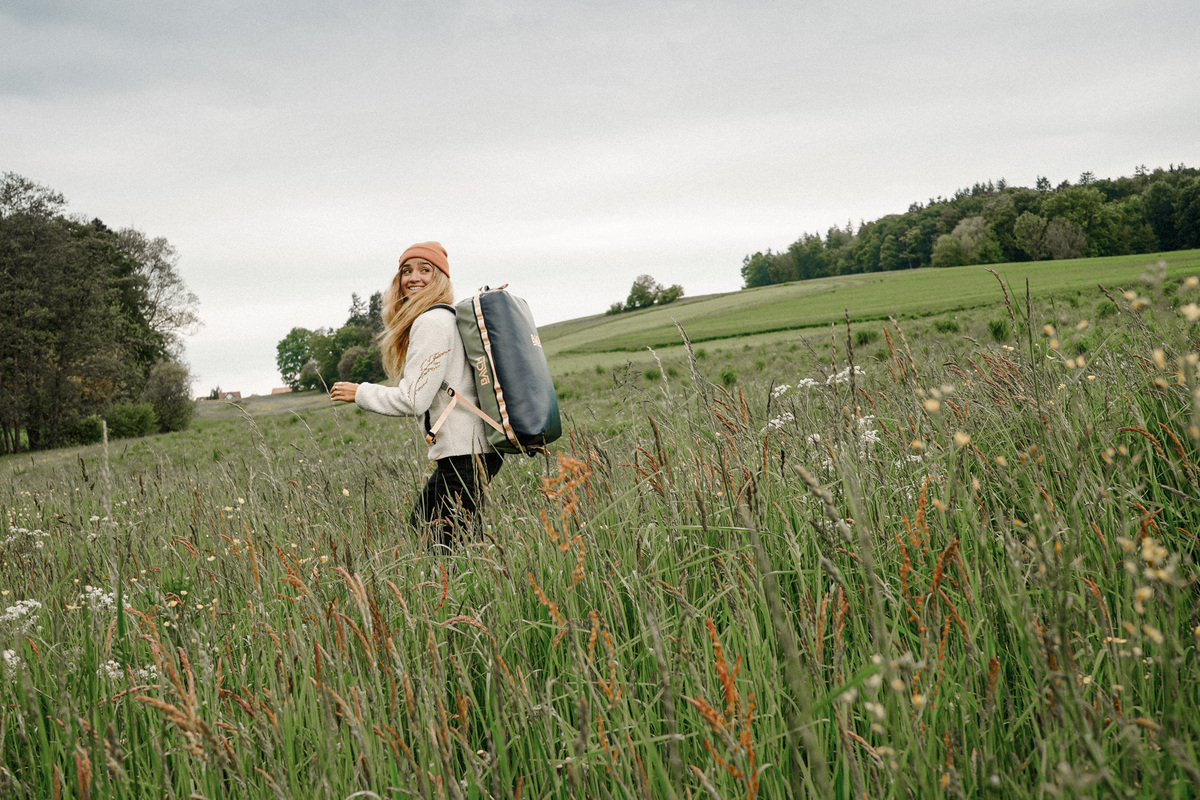 In the past, BACH has been tackling sustainability by developing durable products first. Therefore, if the brand was looking to make durable but light products, the obvious choice was to use premium (Cordura, HT) polyamide over polyester fabrics. »Weight was not the main concern for these products, so we chose a heavier weight 900D polyester fabric to reach our strength targets.« To get the best strength to weight ratio compared to nylon, this heavier weight fabric was chosen to reach the desired durability for the bag. »On top of the fabric a 90% recycled polyvinyl butyral lamination is applied. In the first place to get a waterproof and easy to clean outer layer, but also to increase even further the abrasion and rip resistance of the fabric.« This way, the Dr. Duffel is a long-lasting piece of luggage that is up to the durability standards of BACH.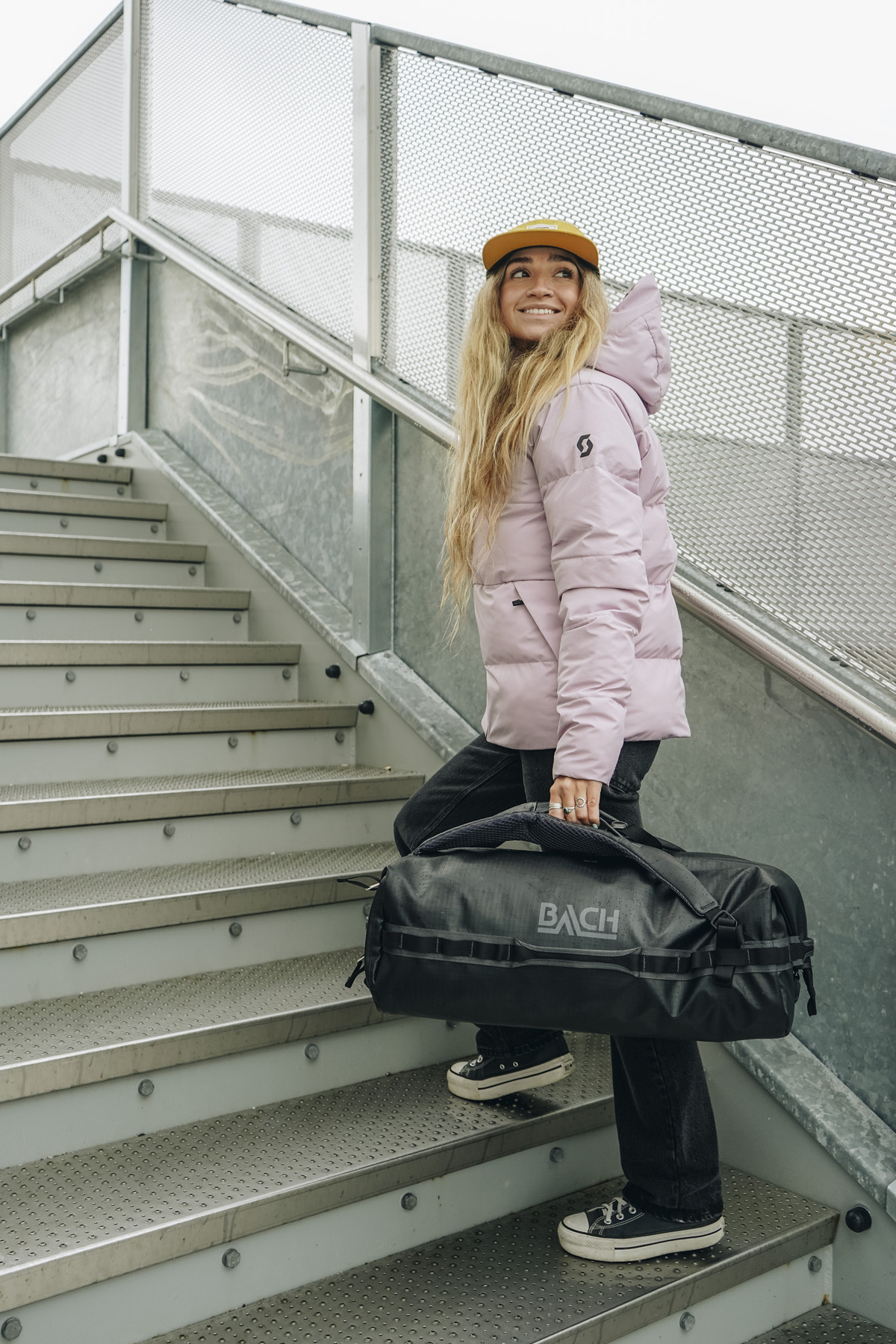 "The key design feature is our unique doctor's bag-style opening and padded, self-standing mechanism that provides good access and overview of contents."
David Friday, Designer
"The opening makes the large compartment of the bag easy to access and also allows great efficiency when packing to get the best out of this modern bag made of durable, PFC-free, waterproof, and recycled fabric."
ISPO Award Jury
Large doctor's bag style opening for great access and efficient packing
Lockable zipper, padded and individual adjustment options
Hard-wearing and durable upper 
Made from more than 50 per cent more sustainable materials in weight 
PFC-free
Product Specs:
Colors: black, sage green, peach orange, sage green/midnight blue

Sizes: 40L, 60L, 90L, 120L

RRP: € 139.90 (40L), € 169.90 (60L), € 199.90 (90L), € 229.90 (120L)