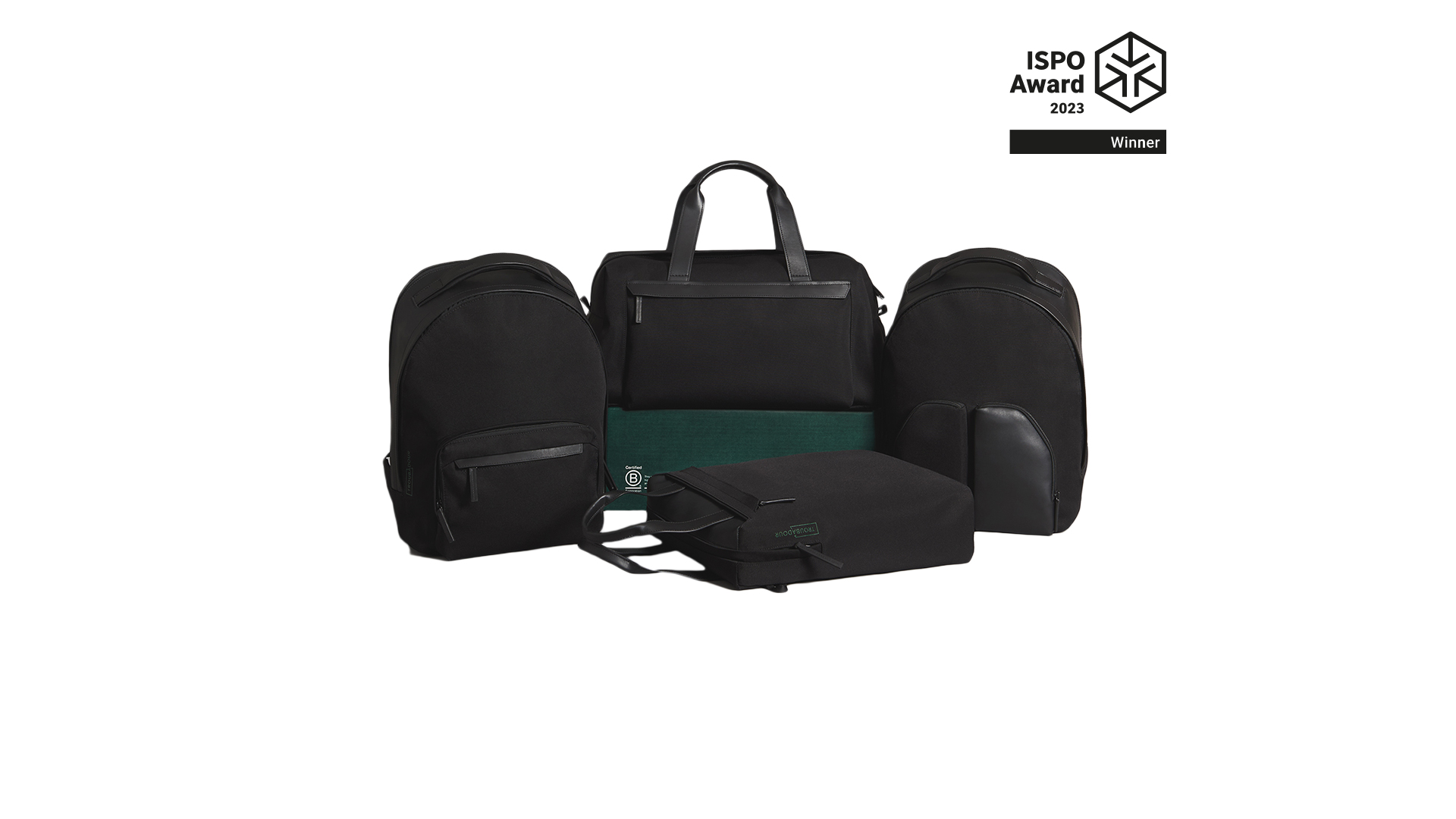 The Orbis Circular Collection includes two backpacks, a tote bag and a duffel bag. It was designed to be recycled at the end of its life instead of ending up in a landfill. To achieve this, the bags were made from recycled PET/polyester, as recycled polyester mono-materials have a higher product quality than blended fibers and can be recycled without loss of quality.
Achieving a true circularity - making something that can be endlessly recycled - is so difficult because there is no way to fully recycle two materials once they are blended together. "High-quality bags are typically made from up to 50 different materials, which pretty much guarantees they'll end up in a landfill at the end of their life cycle," says Samuel Bail, co-founder of Troubadour. To avoid this, all former polyurethane (PU) components had to be removed from the products. The development process took years and required collaboration with professors and development labs. It also required reworking all materials and redesigning components such as linings, reinforcements, fabrics, trim zippers and more.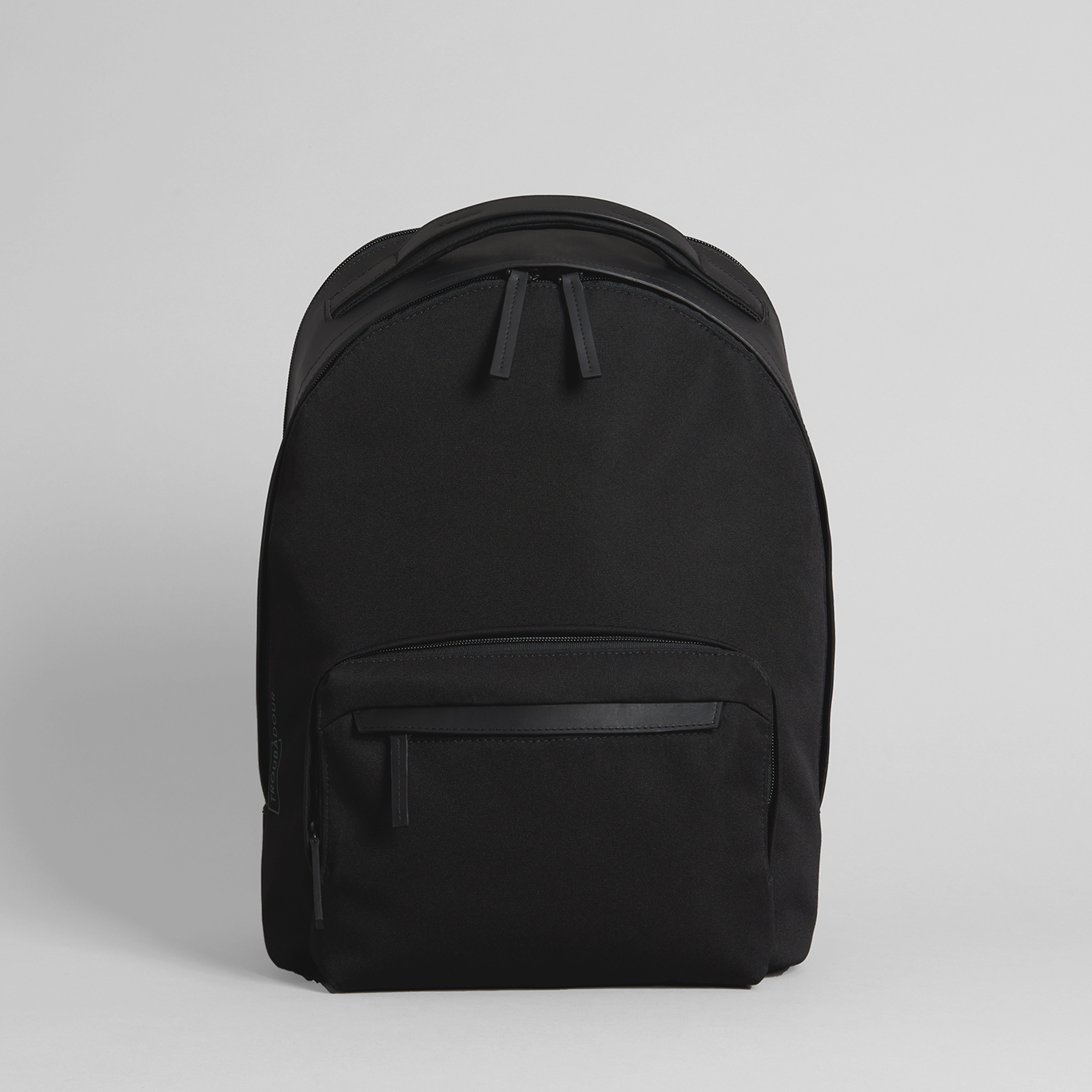 For the brand, it was always important not to compromise on function, appearance and the typical Troubadour design. So, they made sure to equip their backpacks with ample external and internal pockets, such as bottle pockets, padded straps for comfort, central ventilation sections, and much more to keep up with their customers* lives. A clean, timeless design makes the series perfect for urban environments and ensures longevity.
The bag collection covers a wide range of uses: They are just as suitable for the gym as for the way to work or the city stroll. The water-repellent outer material withstands even light rain showers. The impregnation is free of fluorocarbons.
Another example of Troubadour's holistic approach to sustainability is its B Corp certification, which stands for high, verified standards of social and environmental performance, transparency and accountability.
Troubadour offers a five-year warranty on all products.
Lightweight

Recyclable and recycled

Water repellent without fluorocarbons

Versatile use
"We have worked incredibly hard for the past few years to create these bags and are beyond delighted to have this recognition. It's not only important to Troubadour and the work we plan for future collections, but it helps inspire the industry to push forward, believing it is possible to think circular when designing any new products."
Samantha Jacob, Creative Director Troubadour
"The development of recyclable products is a fundamental step towards a circular economy. The Orbis Circular Collection proves that limiting the choice of materials in no way means sacrificing function and design."
ISPO Award Jury