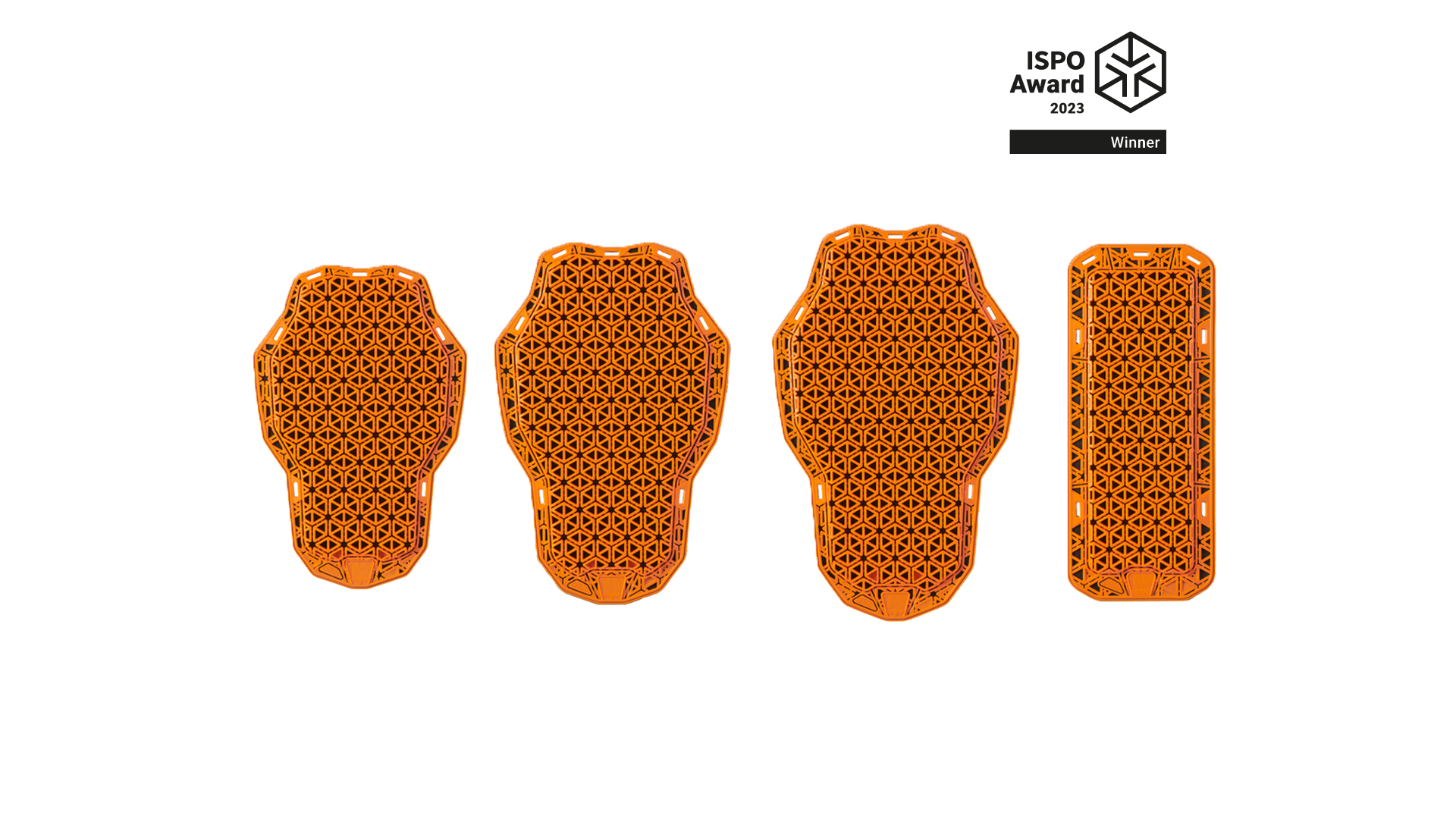 The thing about back protection is this: we all know the benefits of wearing it, still would rather go without - to be free and more flexible when moving. And maybe also a bit less sweaty. Still, the pros most definitely outweigh the cons for mountain biking and snow sports alike. Luckily, D3O has come up with an innovative solution: Using the revolutionary D3O Impact Print technology, the Ghost back protector is a fit-and-forget solution for people who would otherwise practice their sport unprotected. Benefiting from breathability and a low profile, its users can push their limits while enjoying CE Level 1 protection.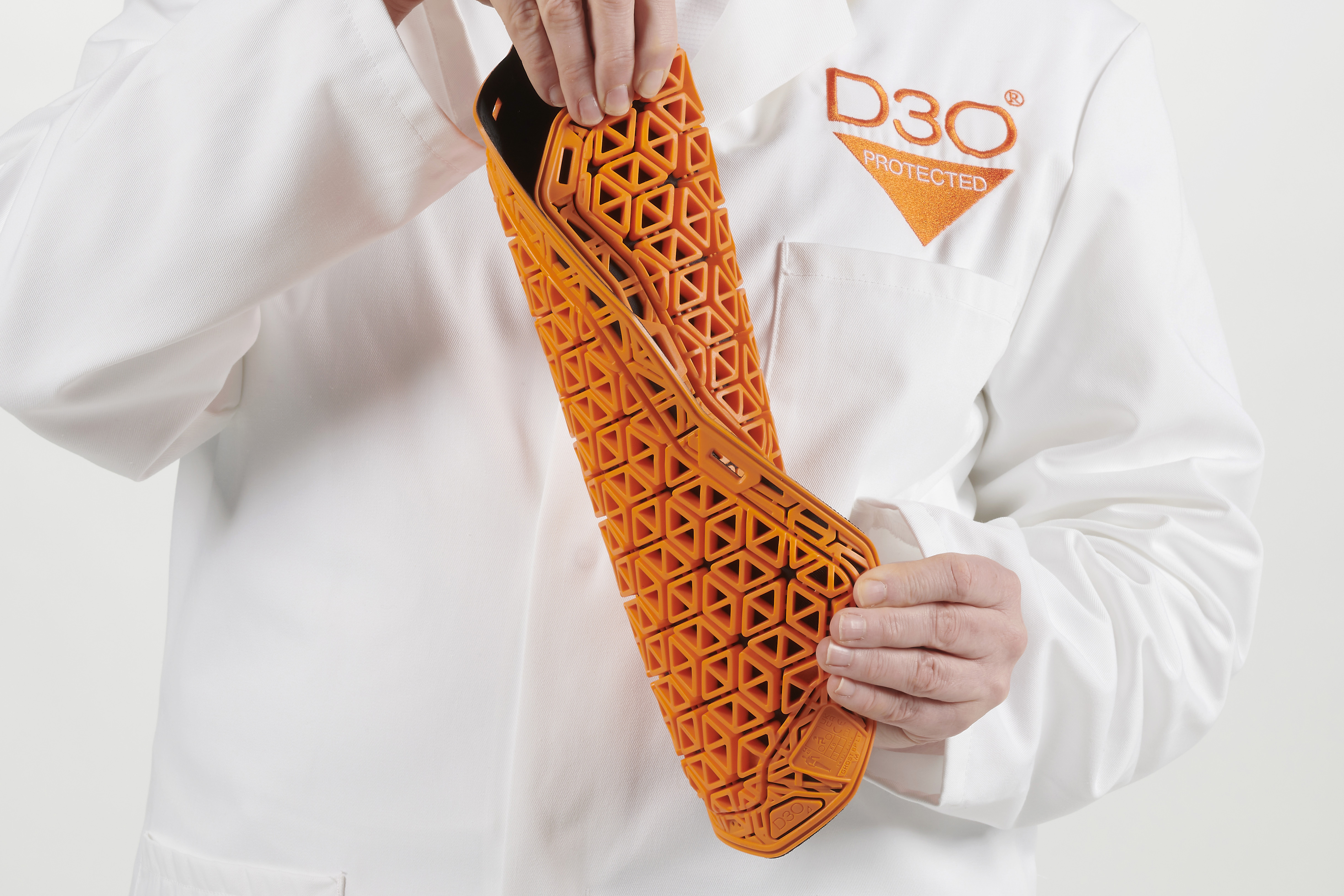 "We're proud to launch our newest "fit-and-forget" Ghost™ family member, adding back protection to the range,« says Mostyn Thomas, Global Brand Director at D3O. »During development, our team set out to address flex and comfort whilst making sure that the product durability standards were met in a variety of usage scenarios. This meant several testing sessions, in the harshest conditions, to make sure that the protector comfortably exceeded the minimum requirements.« During movement, the D3O Ghost back protector easily flexes and twists with the user, both on and off the bike, snowboard, or skis – unlike traditional rigid protectors. This makes it easier for people to start in these sports and focus on their learning and progress without being distracted by uncomfortable back protection. 
The big idea behind the product was to create invisible back protection that even the most protection-resistant users would be happy to wear. »Compared to more rigid products that are bulky, not close-fitting and move around independently, Ghost™ Back Protectors are extremely low-profile, conform superbly to the body and move more freely with the rider. This reduces the risk of rider loss of concentration and potential misplacement of the pad on rough and bumpy terrain or during a possible crash,« explains Thomas.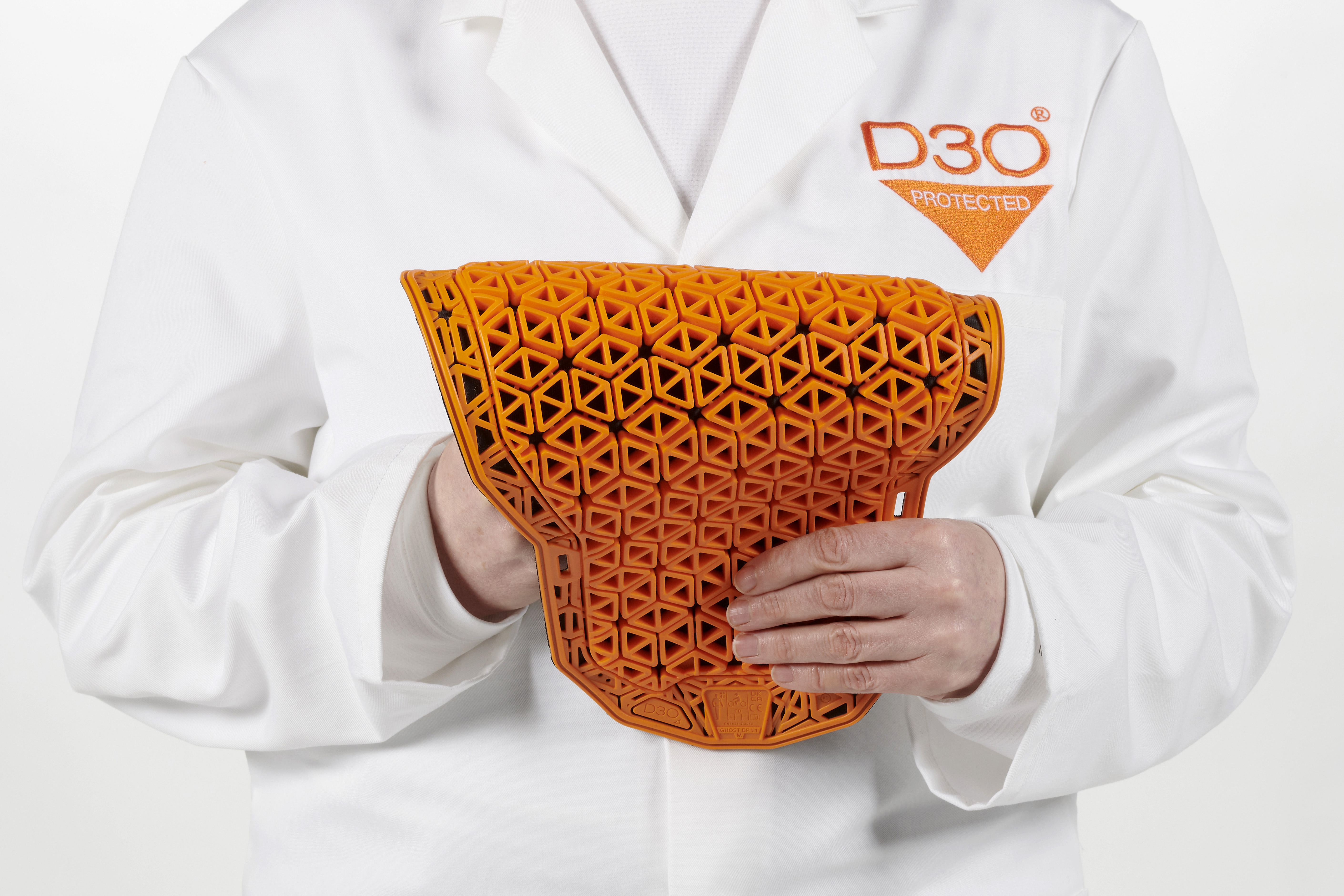 The weight of the protector is around the same as a small loaf of bread at 420g, and its thickness is less than the width of a paperclip at 8.25mm. Its slim profile and tapered edges mean it fits seamlessly and unobtrusively to the wearer's back. Following the successful launch of D3O Ghost limb protectors, the brand had numerous requests from users who wanted the same fit-and-forget protection in a back protector. In addition to its key protection and flexibility features, the D3O Ghost back protector is breathable and allows excellent moisture management.
The thin and flexible back protector is suitable for a variety of garments – from dedicated back protector vests to jackets and baselayers. It includes a stitching flange for permanent integration by partners, while also allowing hook and loop attachment to a garment's neck, shoulder, and kidney straps through spaces at the top and sides. The footprint of the D3O Ghost back protector also allows easy backward integration into existing ranges and allows end users to easily swap protectors. »Thanks to Impact Print™ technology, our Ghost™ back protection is exceptionally comfortable with seamless in-garment fit,« adds Global Brand Director Mostyn Thomas.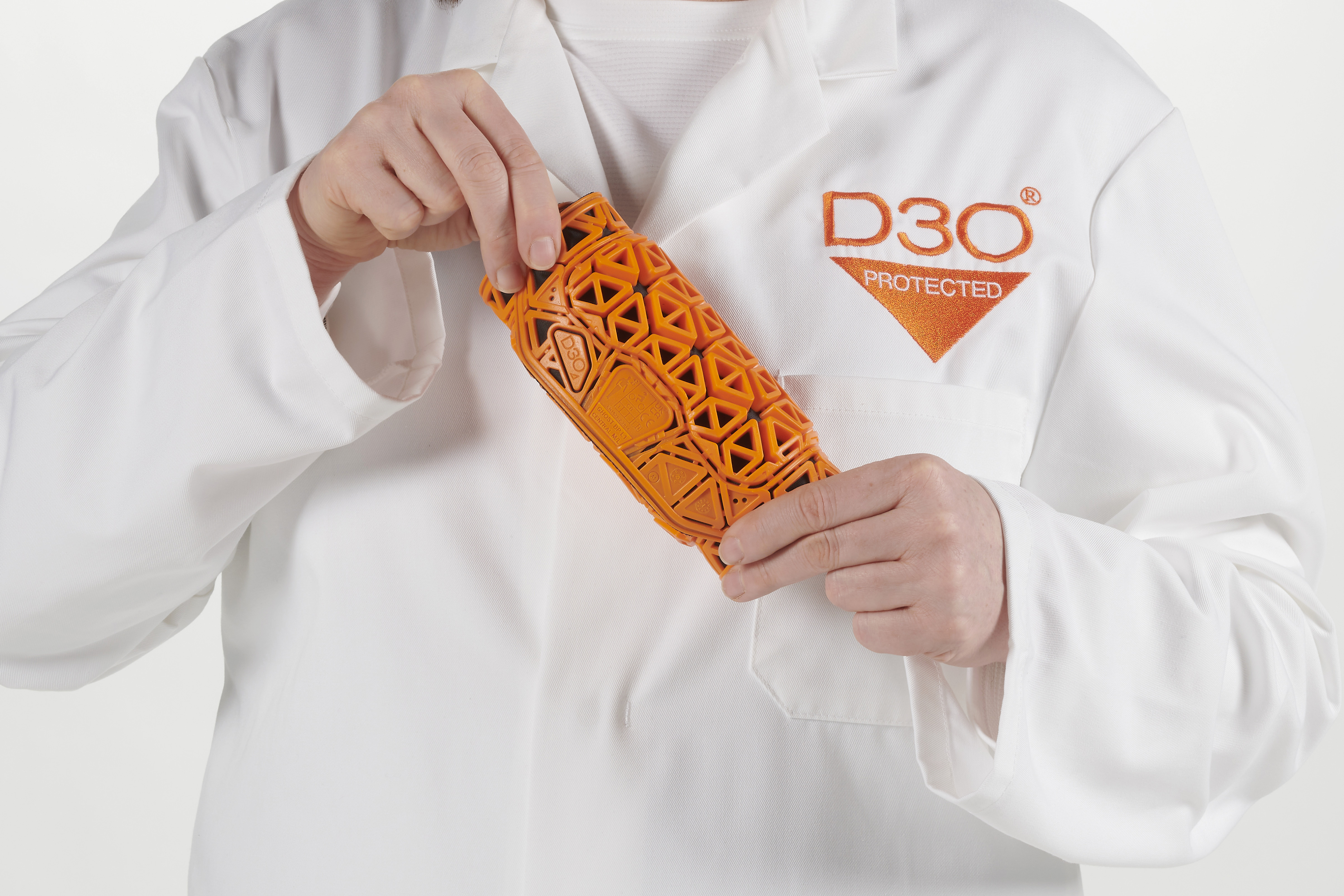 "We're delighted to bring our thinnest ever Level 1 back protector to the market. When you're out riding on two wheels or skiing, it's a no brainer that comfort and flexibility are vital. You want to be able to do what you love doing with total freedom and confidence – knowing that you're protected without being inhibited by bulky or restrictive armor. The Ghost™ Back protector provides just that – world class impact protection, coupled with superior comfort through freedom of movement."
Kevin Fleer, Head of Product at D3O
"Lightweight, breathable, and super-flexible when wearing - this back protector takes away the rigidness and stiffness without sacrificing safety. Another plus is, that it is easy to integrate and fit with different solutions."
Breathable, lightweight, and flexible to wear thanks to D3O Impact Print technology
Fit and forget solution that won't obstruct movements while riding
Foldable design for easy packing and storage 
Loops for neck, shoulder, and kidney straps or flange stitching
Ultra-thin CE-certified back protectors on the market at just 8.25mm
Product Specs:
Weight: 420g
Protection: EN 1621-2 Level 1
Thickness: 8.25 mm
Sizes: 
Regular cut: small, medium, large 
Central cut: medium/large