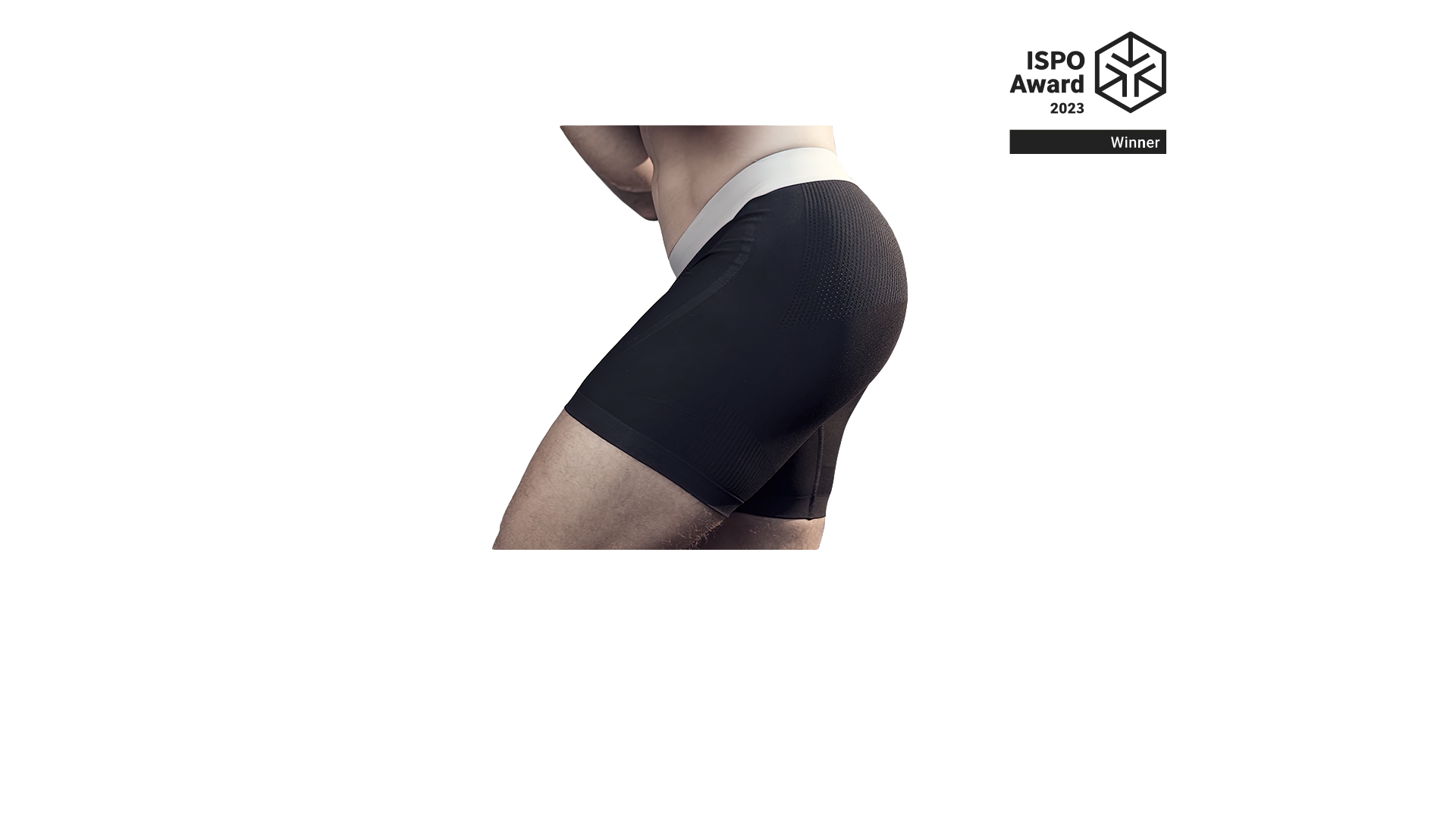 Twinery, the innovation arm of MAS Holdings, thrives on transforming the human textile interface, which puts groundbreaking, life-improving technologies right next to your skin. Twinery ranks 18 in Fast Company's list of top 100 Best Workplaces for Innovators for 2022. And this time, they have disrupted the Men's Boxer Briefs, which won them an ISPO Award 2023.
Combining consumer research and over 35 years of product knowledge, these boxer briefs allow wearers to customize the product to suit their lifestyles and their bodies; enhancing performance and comfort. With customizable waist bandwidths and leg lengths, seamlessly integrated sweat management zones and anti-ride-up features, the patent-pending method of construction and design features provide superior comfort, breathability, and anti-odor protection during any activity.
Ranil Vitarana, Chief Technology Officer of MAS Holdings (Pvt.) Ltd., stated: "MAS and its innovation arm Twinery have been working on bringing sustainable change to our industry in many forms. Our latest breakthrough comes in the form of a technology unlock that allows the wearer to dictate the specification, taking away waste from the system. This is revolutionary for this industry. This award signifies the importance of bringing about this positive change."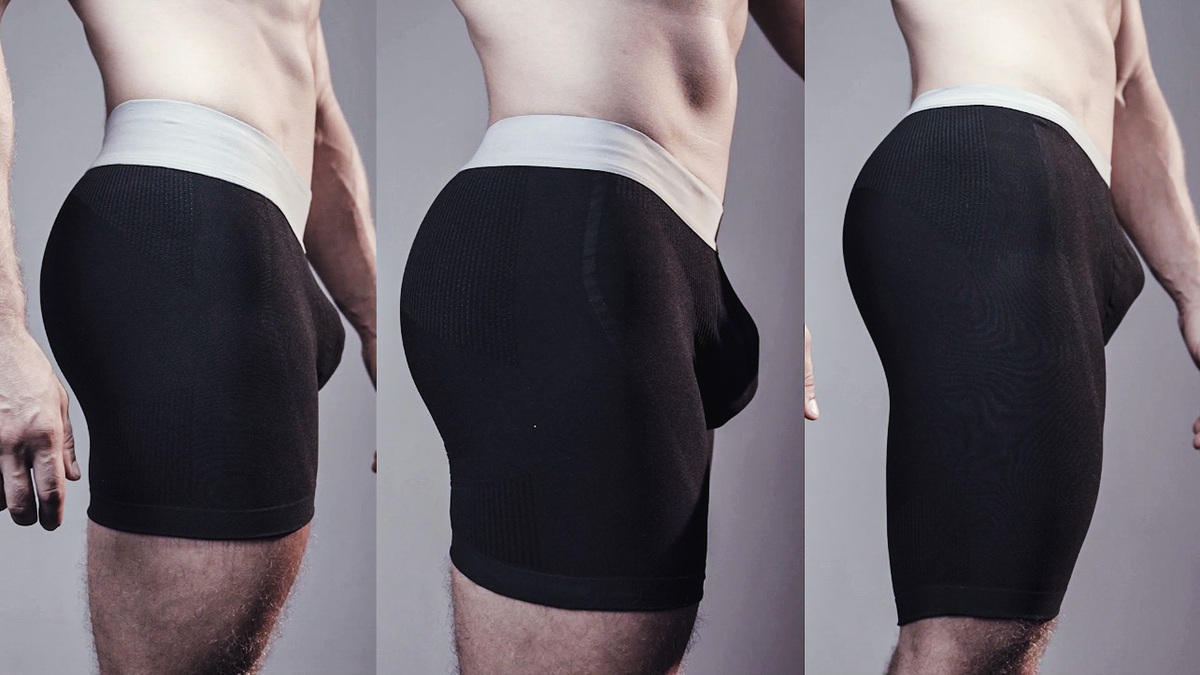 Malaka Chathuranga, Technical Lead at Twinery, added: "Made with premium Nylon 66 material, these boxer briefs deliver a softer hand feel, giving the consumer a luxurious experience. This softer hand feel is combined with our built-in anti-riding-up feature, using two specialized techniques. The first involves mapping the muscle lines to ensure that muscle movement in the leg is independent; the second technique is advancing our knitting capabilities to integrate elastic material at the fiber level to ensure support is provided at the hem."
The unique construction uses minimal seams which eliminates chafing and improves comfort overall. The Vitruvian line feature supports independent muscle movement, eliminating boxer leg riding up ensuring freedom of movement while the boxer sits comfortably on your body, even during the most intense workouts. Compression in the right areas provides the right support for an active lifestyle.
These boxer briefs mark a significant milestone in eliminating size buckets within the apparel industry. It shifts the focus from fitting into your clothes to clothes fitting you. "We at Twinery approach our innovations as a holistic end-to-end solution. These boxer briefs are a result of our revolutionary manufacturing technology. Our technology unlock enables the boxer briefs to be made to order and fully customized to the exact requirements of our consumers", explains Limali Panduwawala, Commercialization Lead at Twinery. She continuous, "this means fit, form, and function customization, which changes the way consumers buy boxers. For the brands, this also means no excess stock, lower returns, and no inventory costs. This can all be done by eliminating waste in the manufacturing process and excess garments that go into landfills. So, we are revolutionizing the process of buying and making boxers while offering unparalleled comfort and customization to our consumers."
The boxer briefs allow customers to experience true comfort, embrace their individuality, and boost self-confidence by feeling satisfied with their body shape and size. It's a transformative step towards personalized fit, enabling a greater sense of happiness and contentment with oneself.
"The concept of boxer shorts manufactured according to individual customer requirements, which are built on-demand without cutting waste, is not only innovative. It can be an important impulse to a more sustainable production of textiles."
ISPO Award Jury
"In an era where mass and excess are the norm, we wanted to develop a product that was as unique as the person wearing it, and thanks to our revolutionary manufacturing platform, we are able to satisfy consumer needs while helping to reduce clothing waste, returns, and unsold stock. Our dedicated team has spent years developing the technology to create these aesthetically crafted garments, and this is our first step in our commitment to providing customers with fully customizable clothing at the same price as traditional brands with faster delivery times."
Sithila Dassanayake, Director of Technology at Twinery, Innovations by MAS
Digitally managed on-demand manufacturing and order to delivery

Capturing consumer preferences digitally

Zero waste production

Customized product

Patent-pending
Product specifications
Style: boxer briefs

Sizes: customized to the wearer's size and preferences

Color: as per brand preferences

Target group: brands that appreciate superior fit, form, functionality, and style

Intended usage: enhance performance and comfort to suite any activity and lifestyle