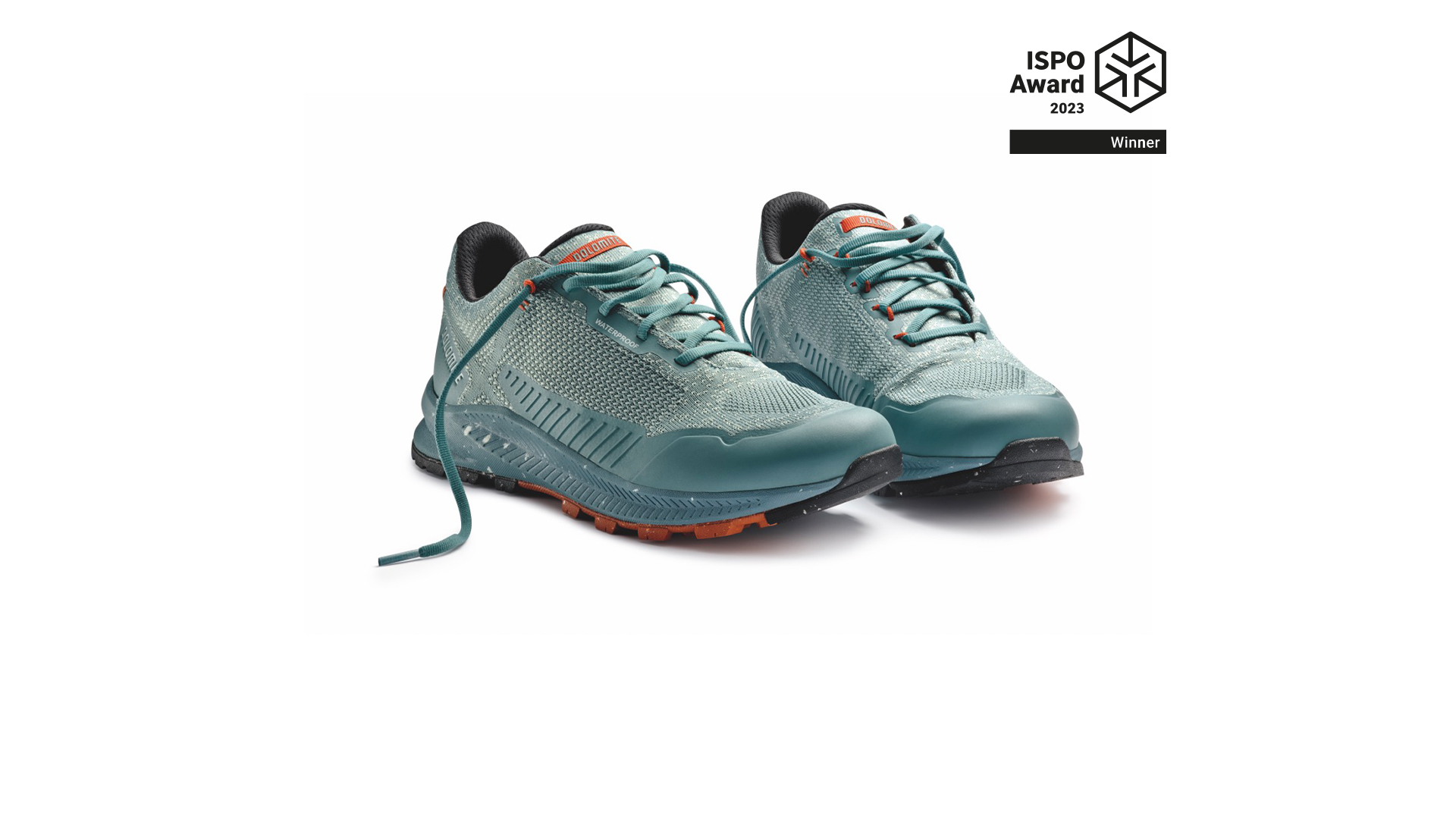 Designed for travel, outdoor walks and everyday use, the lightweight shoe features an ergonomic sole that provides comfortable cushioning without adding weight. Made entirely from recycled materials, including the knitwear upper, sole, laces, foot bed, and even the waterproof lining, the Carezza WP is both comfortable and sustainable. The shoe features three functional areas in its sole to provide grip, traction, stability, flexibility, and lightness. The women-specific version of the Carezza WP is designed and produced with a specific shape to adapt to the anatomical differences and sensitivity of women's feet. Its sporty design is inspired by the mountains, which has always been the main inspiration for the Dolomite brand.
"The goal was to develop a shoe with a unique design; a flagship product in terms of eco-sustainability and comfort. Every element, from the ergonomic sole to the innovative recycled waterproof membrane, has been studied to achieve this goal and provide to every wearer the best feeling possible", explains Michael Gallina, Senior Footwear Designer at Dolomite.
Sustainability is a key feature of the Dolomite Carezza WP. The shoe is produced using recycled materials to lessen the impacts of material selection on the environment. Dolomite uses HIGG Index tools to analyze different materials and compare how their impacts improve or worsen compared to their virgin counterparts. The use of recycled, bio-based, and renewable materials certified by third parties is a requirement for products labeled as "Re-source by Dolomite," part of the company's Corporate Social Responsibility program.
Furthermore, the Dolomite Carezza WP is produced in partnership with Responsible Sports Initiative (RSI), covering social and environmental topics to improve the conditions under which products are produced and distributed.
Overall, the Dolomite Carezza WP is the perfect choice for outdoor enthusiasts who seek joy and well-being and care about sustainability. Whether you're planning a hike, a trip, or just need a comfortable shoe for everyday wear, the Carezza WP has got you covered.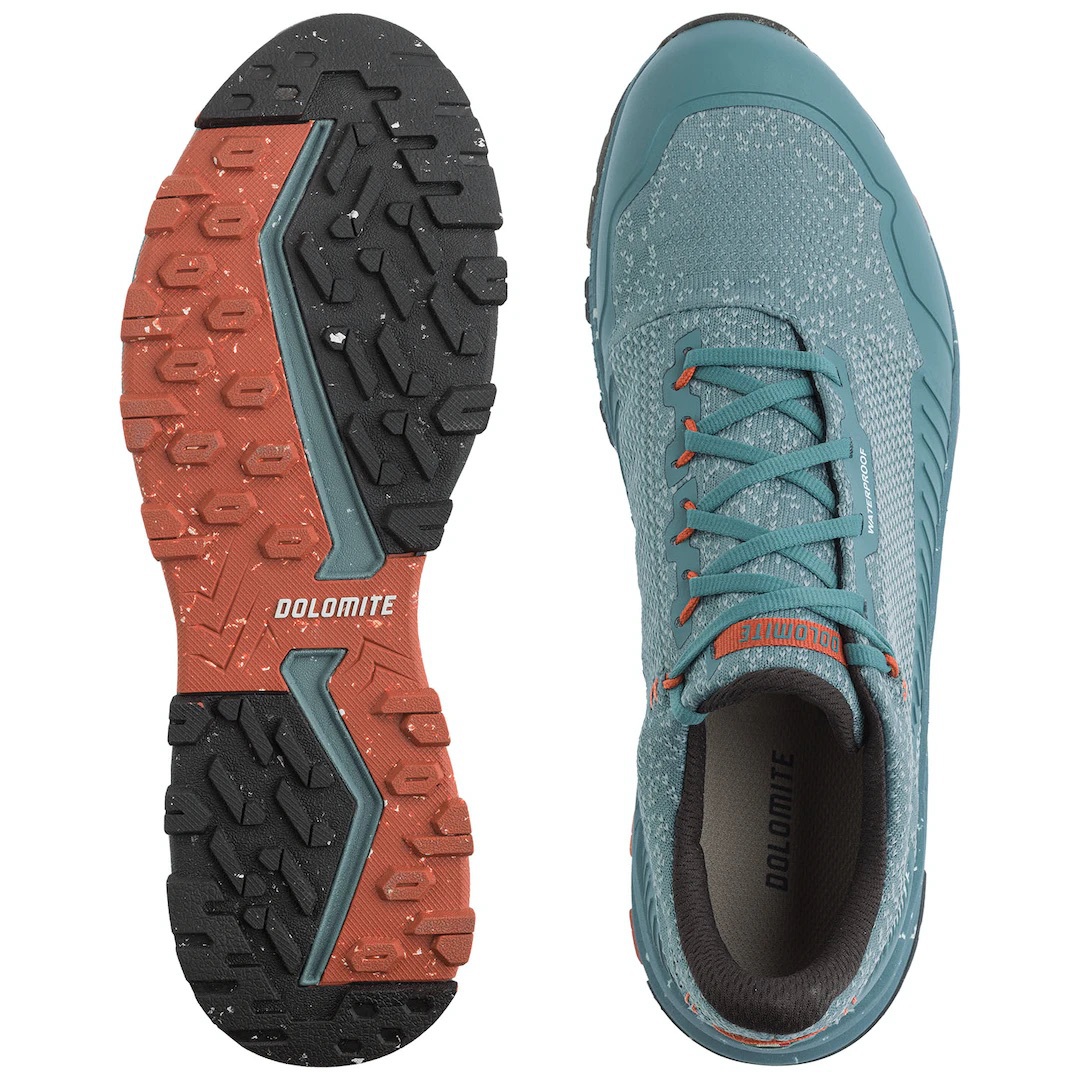 "With the clear focus on materials that are as environmentally friendly and recycled as possible, the light hiking and everyday shoe stands out from the crowd. The approach can be an inspiration and blueprint for many competitors."
ISPO Award Jury
Certified recycled materials

Breathable & Waterproof 

Lightweight

Eco-friendly

3 different models
Product specifications:
Style: low cut, 3 different models: With the waterproof membrane, without membrane, with upper in suede leather

Sizes: 3–8,5 UK (women) 6–13,5 UK (men)

Colors: black, frost green, atlantic blue (men) black, space blue, jet blue (women) 

RVP: €160.00 

Target group: Outdoor enthusiast who seeks for joy & wellbeing and cares about sustainability 

Intended usage: everyday wear, travel, and outdoor walks