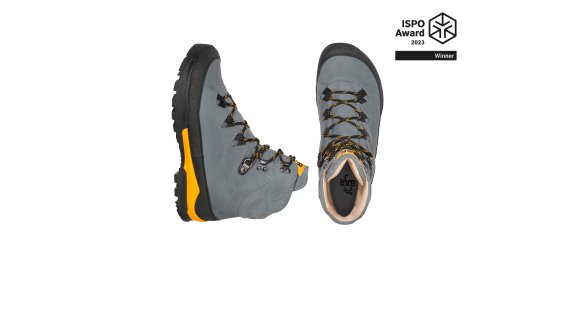 Hiking boots are a complicated construct made up of a very large number of individual parts. Assembling these into a unit that is as comfortable and durable as possible has always been one of the challenges facing shoe manufacturers. Since its founding, the shoe manufacturer Bär has gone its own way. The most striking distinguishing feature of the shoes – a wide toe box. With this feature, which at first seemed unusual, the brand earned a special place in the field of footwear production. The toes have more space to spread out than in comparable shoe models from other manufacturers. Nevertheless, the foot gets optimal stability so that it does not slip back and forth during hikes. So much for the background to Bär's well-known construction method.
The mountain comfort 2.0, which was awarded an ISPO Award, can be added to the already described, further complementary comfort features. It is the balance with which this shoe was able to convince the jury. Breathable nubuck leather in the upper, plus a new midsole technology that ensures the hiker optimal stability even in rough terrain. Built-in horizontal struts of the newly developed and patent-pending Firmoflex® technology in the forefoot area of the midsole are responsible for this. An innovative solution that also ensures correct and flexible rolling and is intended to prevent malpositions.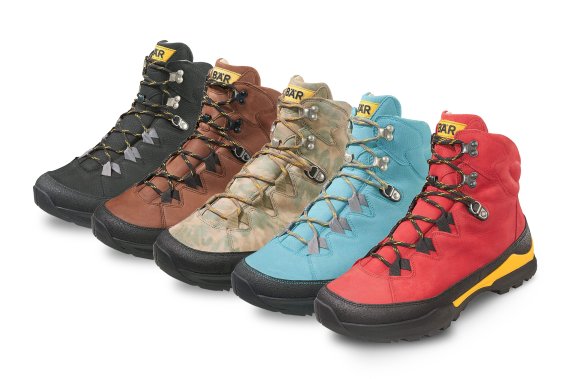 The long development time of the last has paid off. "We work closely with our long-standing and experienced last maker and have packed all our combined knowledge into one last for the development of the 'Bergkomfort' last," explains CEO Christof Bär. "Our lasts are digitized and can thus be easily compared with each other. So, 40 years of experience has resulted in this perfect last with optimal fit that meets all needs." Partner company Vibram brought in as an outsole supplier. The Italian specialist for rubber soles developed a HikeTec sole with a unique profile and a high-tech rubber compound. The sole supports by a claw effect when running uphill and gives in the heel area thanks to brake profile necessary grip when running downhill.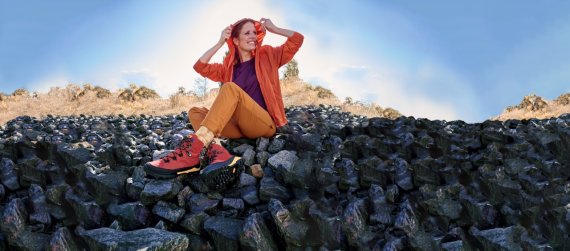 Bär also follows a consistent path when it comes to sustainability. Another important point in the jury's decision making. For example, Bär is ISO 45001 certified for Health and Safety Management. "Bär shoes are already a sustainable product due to the product and production philosophy," says Christof Bär. The brand gives great importance to the selection of materials and partner companies for its durable shoes. The German leather producer TerraCare, with its processing method that is as environmentally friendly as possible, is one of the long-standing partners, and not without reason. Whether in the manufactory in India or Germany. Bär sets high standards for all production locations. "In India as well as in Germany, we generate more than 60% of our own energy needs through renewable sources," says Christof Bär, giving an insight into the production method. "Furthermore, our manufactory in Ambur (IN) is equipped with its own wastewater treatment plant for industrial water, reducing water consumption to a minimum."
Bär is focusing on emission-saving measures as part of its sustainability strategy. "In 2020, we were also able to save 81.78 tons of CO₂, which is equivalent to driving a car with a mid-range gasoline engine for about 400,000 km, which would allow you to drive around the world about ten times," says a company spokeswoman.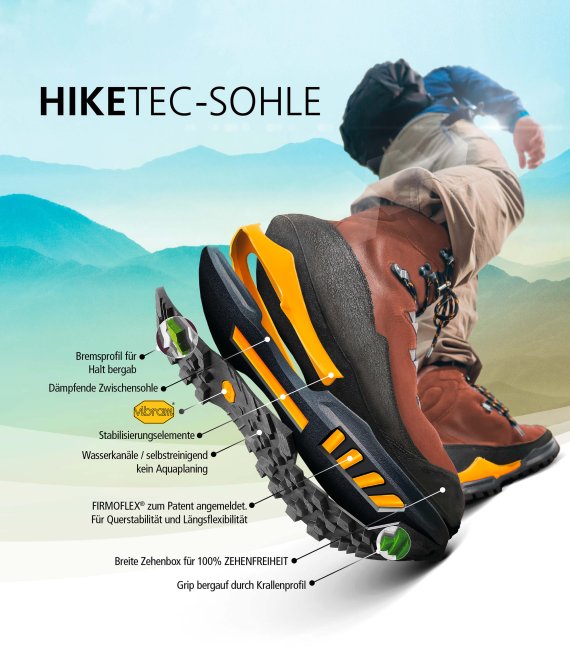 Comfortable footbed, wide toe box
Sustainable features of the product
High quality workmanship
Great foot climate
Bär Firmoflex® sole technology
Vibram® outsole with a lot of grip
"We are overjoyed and proud to have received this award for our BERGKOMFORT 2.0. We have put all our knowledge and over 40 years of experience into the shoe and last development to be able to offer our customers a shoe that meets all requirements and is comfortable due to the toe clearance, offers perfect support and fits like a glove. We are delighted to receive this recognition after the long development phase and now, with the award, we also have confirmation that our work has been worthwhile. BÄR was not previously known for sports and hiking shoes, but the ISPO is now attracting attention in the outdoor segment."
"The long development time has paid off. The principle of toe clearance from the Bär-Manufaktur known. However, with the Bergkomfort 2.0, the brand can once again assert itself in its own field of comfort mountain hiking boots. With this development, a very balanced character was achieved in the area of the midsole. Stability and comfort thus go hand in hand. The feel-good effect sets in immediately with this unusual hiking shoe."
Product specifications:
Available: since August 2021
MSRP: 319.00 euros
Sizes: 6-13 (men); 3.5-10 (women)