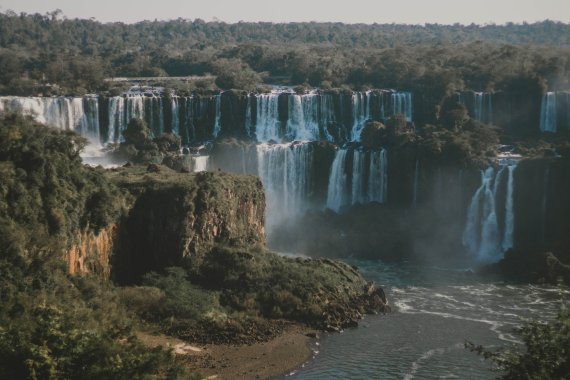 There have been more than 70,000 forest fires in Brazil's rainforests since the beginning of the year. Farmers and livestock breeders allegedly want to open up new fields for themselves, and so far they have not allowed themselves to be held back by a government ban.
However, one group is now drawing the consequences - and if it is followed by others, the Brazilian economy will be hit hard. The VF Corporation, which includes Vans, Dickes, The North Face and Timberland, is planning to stop buying leather from Brazil.
The country is the largest exporter of beef in the world and is therefore also the largest supplier of leather. The importance of cattle breeders in the vast South American country is enormous.
VF said: Business would not resume until "we have the confidence and assurance that the materials used in our products will not cause environmental damage in the country."
The fires in the Amazon are causing concern worldwide. The G7 states (the most important industrial nations in the western world) wanted to make 20 million euros available to Brazil as emergency aid to combat slash-and-burn. However, the government of the country in South America rejected this.