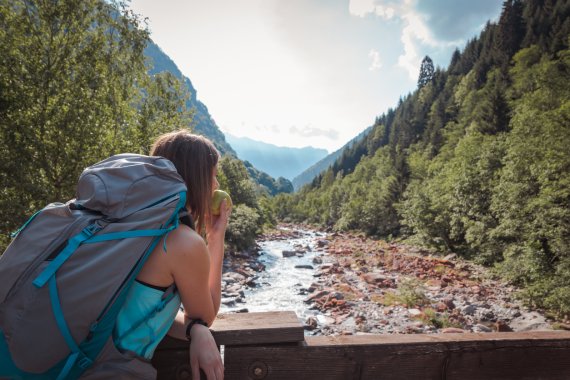 With its urban collections and specially developed store concepts, The North Face stands for a new understanding of outdoor. Like hardly any other traditional outdoor brand, The North Face successfully manages the balancing act between classic outdoor customers and kids with an affinity for fashion. Dutchman Jan van Leeuwen has been the European head of The North Face since the end of 2018. Coming from the skater brand Vans, which he last managed, he knows the streetwear market very well. ISPO.com wanted to know how he defines outdoor for The North Face?
Outdoor is changing. What is your definition of outdoor?
Jan van Leeuwen: The outdoor is changing, we're seeing people all around the world finding a new desire and passion to explore, whether that's in the city or out in the mountains. Our new women's line Active Trail will be an excellent reflection of this.
In every area I currently see a growing need of consumers for more style without compromise on function. Especially among women. Of course, there are still the very traditional outdoor customers where function above all else prevails, but our approach is to enlarge the whole outdoor cake.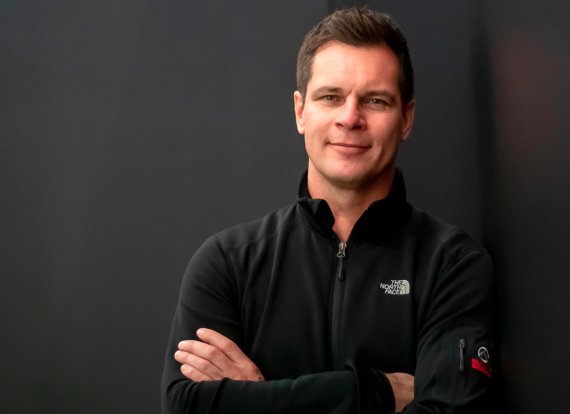 Not everyone likes it, some think the fashion orientation is watering down the outdoor theme. How do you see it?
I see the possibilities! We grew up in the mountains as a premium outdoor brand, we invest a lot in our athletes – everything we are comes from there. To the extent that the mountains and outdoor in general become more and more accessible for the people, new possibilities arise for us.
We are a consumer brand and invest a lot in the exchange with the consumer. We have noticed that urban consumers are also very interested in products made for the mountains. They are also interested in innovations such as our Future Light products, which were actually developed for athletes.
In recent months, you have focused more on women. Does this affect your sales?
Very much! Since the "She moves Mountains" campaign, we have been able to increase sales by 25 percent in the women's segment. Women are definitely interested in performance if you offer them the right products.
Will we soon also see pure women stores from you? Retail is often a reason why women don't like shopping outdoor products.
That's a good question, we've been discussing it for a long time. Our own B2C business has been growing for years, but we are still finding the right balance for our stores. We need to learn a lot more about women and their buying behaviour. Although we already have a few women's shops in the US, there are currently none in Europe. But we have very good trading partners here.
Can we also expect more fashion from The North Face in the future because there are more and more former Vans employees in the management?
I think I was the first to switch from Vans to The North Face. Of course, every VF brand has its own strategy and every brand is becoming increasingly global, which means that different influences play a role. But there is no Vans influence.