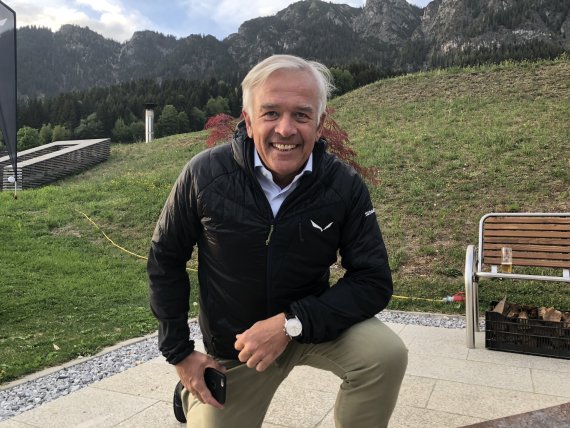 When Heiner Oberrauch, owner of the Oberalp Group, talks about his brands Salewa, Dynafit, Pomoca (specializing in ski skins) , and Wild Country (offering climbing equipment) , numbers are most certainly not his focus. He could proudly present them: At the beginning of the 1990s, the group's turnover amounted to ten million euros, rose to 100 million euros by 2000, and broke the 200 million euros mark for the first time a few years ago. Growth has also been in the double-digit range for quite some time, currently a stable 5 percent in the weakening outdoor market.
Oberrauch prefers to talk about the passion in mountain sports, his customers, and his employees. "We are mountain people and we are a mountain company," the South Tyrolean adds. He then also singles out his employees. 
ISPO.com: Mr. Oberrauch, you've just presented the new Oberalp CEO. His name is Christoph Engl, and he will be assuming his new position in September. Engl hasn't worked in the sports business before. He most recently worked as managing director in a consulting agency as a brand consultant. Is he one of these mountain people nonetheless?
Heiner Oberrauch: Christoph Engl has a passion for the mountains. When asked about his view of the mountains, he calls them teachers. He's a marathon runner and a mountaineer who covers every discipline. That is why, with regard to our alpine alignment, we are convinced that Christoph Engl fits in with the team.
Engl is inheriting the position from Massimo Baratto, whom you held in very high regard. No easy task, for sure. What are the expectations for Engl?
Christoph Engl is going to help us strength and develop the company to make it future-proof. With him we've found someone who will follow the transition to the next generation, and who understands and represents the values of our family and the company. We want to enhance our brand values and take our company to the next level. Mr. Engl has a lot of experience in this area – that was certainly one of the decisive points.
How important was familiarity with the subject of digitalization when selecting the CEO?
That was very important us. In our fast-moving age, which is also characterized by upheavals and changes, digitalization plays a fundamental role.
Would you say that digitalization is the biggest challenge ever faced by sports companies?
Certainly, business models change, but fundamentally, business is always done by people. And that remains true. Only the means of getting there will change. Sometimes people exaggerate and say that the world's salvation lies in the digital. But it isn't like that. Commerce is change.
What is it about, then?
The principles of making a good product, of understanding what the customer wants, recognizing future wishes and dreams, carrying the values that define a brand outwards, that is even more important.
You often see it in the question: 'Specialty retail or digital?' It's the wrong question. There are specialty retailers in the digital sector, too, and there are also bad businesses in stationary retail. It's just about knowing what customers' desires will be in the future.
And what kind of desires do the customers have?
For us, it's advanced or progressive mountaineering. Mountain climbing is changing. Access to the mountains is changing. New disciplines are emerging, as well, like hike&fly. You have to speak the athletes' language. These are young families who have different demands for mountaineering and hiking. And always in the foreground are thoughts of health and fitness. Why sweat in the gym when you can go outside?
Are you not just appealing to a fringe group – mountain sports specialists who live near the mountains?
We are definitely a brand that lives off of the mountains. We're currently seeing in the outdoor industry that a lot of people are expanding: The fashionable is coming in, or the urban. Salewa has been on the slopes for 85 years, and Dynafit is made by athletes for athletes. We're very clearly aligned towards mountain sports. For us, the word "outdoor" is practically forbidden, because it's become somewhat diluted.
We don't just sell great technical products, we also sell the longing for adventure, for friendship in the mountains. And then I like to wear this mountain apparel in the city, too, because I identify with it. Everyone's building out, while we're going to the top. And this is also received very favorably by the retailers. A brand doesn't live by expansion, but by attraction.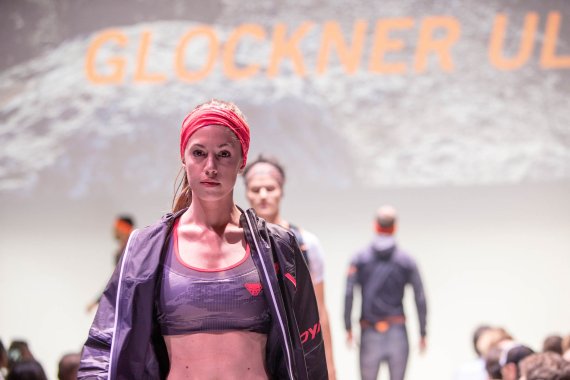 As you have already indicated, e-commerce and company-owned online stores have made the relationship with retailers quite difficult for many brands recently. How do you see it?
I believe that every brand has to be present online, because the consumer wants to have an overview of the products there. So it's difficult to present this without pricing and shopping possibilities. We have our recommended retail prices and see this as a price stabilizer, so it only accounts for one percent of our sales and won't get higher.
I believe that the trade structure will break up in the future, that can't be stopped. However, the customer will appreciate the service. That means that specialized retail, which offers good service and a shopping experience, can even sell a product at a higher price. Good retailers are already demonstrating that.
Can formats like ISPO Digitize help here in giving retailers and manufacturers a better understanding of these developments?
Definitely. I think it will be difficult to win the future with yesterday's weapons. We're thinking about it at ISPO Digitize, and I think we're going to get involved, too.
The entire outdoor industry – it would seem – is struggling with the change in conditions...
Just take a look at the outdoor industry: too few new ideas and too little courage. That's missing in the outdoor industry, as going through the latest trade fairs shows. We've just been living in the comfort zone for the past 15 years. If there's five to ten percent growth every year, it's easy to join in. But we need to reinterpret outdoor. It's been building to a boiling point for a long time now, and new approaches, new passion, new life are needed.
Fundamentally, however, I'm not worried about the outdoor industry itself. I believe that the basic human need for offline experiences still exists in a digital world. That's why outdoor – and mountain sports in particular for us – is a topic that will continue to inspire people in the future.
In what way?
If you look at the mega-trends, the outdoor industry has everything a consumer will need in the future. Physical fitness is the mega-trend. What is the new luxury? Time and room! That's what the outdoors have to offer. It's about the feeling of community, but also about leisure. It's also about relative safety – totally risky sports are happening less. It has to be quickly practicable, and there needs to be a certain kick. And the topic of outdoor reflects all of that. So it's a problem of the industry, not the market.
And what advice do you have for the companies who are complaining?
(laughs.) They'll have to look for another job or focus on one target group. Doing everything only works for really big brands who have several means of communication at their disposal.
Are there competitors you respect in this area?
There are many. Petzl is one of those brands. They're doing a good job, they have a clear line. They're not shooting for the stars, just growing steadily. With La Sportiva, we have that kind of nice competition with Dynafit. We're both the same.