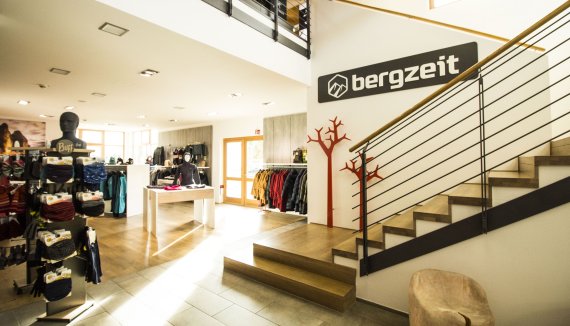 Bergzeit is one of the leading online shops in mountain sports in German-speaking countries. With two stationary stores, the company is also at home in the classic retail business. What challenges are retailers currently facing and how is the business changing as a result of digitalization?
We talked to Maximilian Hofbauer, Managing Director of Bergzeit for almost three years. He knows the sports business better than anyone else: As former DACH boss of The North Face and European head of Icebreaker, he understands the needs of industry and retailers alike and is increasingly critical of the cooperation.
ISPO.com: You know retail just as well as industry: How has cooperation changed in the course of digitalization?
Maximilian Hofbauer: I know both sides very well and I deliberately decided to leave industry and switch to retail because I do not support some developments in industry. I believe that industry has reached a dead end as far as its cooperation with trade is concerned. Although everyone is still talking about a partnership relationship with trade, the reality often feels different.
The trend in the industry is of course towards direct marketing, and now it is increasingly important how the brands actually implement their multichannel strategy. Also internationally. The fact is that there is far too little coordination between industry and trade at present. We pretend that we are still living in a partnership, but we now have a real competitive situation in many areas, especially in e-commerce.
The question is: Does a brand really need five, ten or more online merchants selling the same product? The more shops sell online, the less price stability there is, the more difficult it becomes to meet the same service standards, and so on. If brands then also start to participate in sales, Black Friday and other discount campaigns, the value of the products continues to fall.
So what would you like?
When I went to Bergzeit, I thought I knew the challenges of retail and then realized that the challenges posed by digitalization are even greater. The industry has not yet understood some of these requirements and often still works far too strongly according to the classic wholesale model. Digitalization has not yet penetrated the wholesale business. Collaboration must become more efficient and cost-neutral, with fewer touchpoints and more verticalization in processes.
It is also clear that not everyone can digitize, so the industry must be careful not to suddenly lose an entire sales channel in view of the current retail erosion. Just working on your own digitisation will not help, the brands would have to become more creative! I would like everyone to be a little more honest about their goals and practices. The next few years will be a challenge for all sides.
Data is also an issue in the cooperation between brands and retailers. Brands would like to know more about which products are sold at retailers. How do you work with industry? Of course, data is tomorrow's capital, but we deal relatively freely with sales data from our suppliers and regularly send out standardized reports. Why shouldn't we share this - in the end it serves the interests of everyone. At the same time, we also want to have the data of our suppliers, which does not work equally well with everyone. Of course we know that the brands can also use our information to expand their own distribution channels, but we understand the cooperation with our suppliers as a partnership, and we want to live it that way.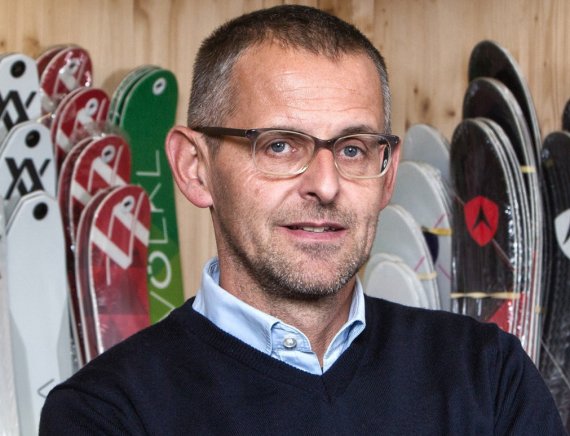 On the situation in the retail sector: What challenges do you currently see as the top priority in the retail sector?
We all don't really know where we're going. The main topic will be: What does Amazon do? In which corner of daily life is the company still moving forward? How will brands behave in the future, and how many long-term "marriages" with retailers will be shattered if brands forget where they come from?
The brands are not yet good at handling this resulting imbalance, polarisation and monopolisation correctly. It will therefore be a challenge to act calmly in view of the current nervousness and over-excitement in the market and also in view of price transparency. Instead, we would have to coordinate better. In my opinion, the top 10 suppliers in particular should show more openness.
Digital tools inside the stores have been praised again and again in recent years. What are your experiences with it?
We are more traditionally positioned and that's why it works well. So we don't use any digital tools in the store, and we have the impression that customers appreciate that too. We keep seeing that customers want to meet people, they want personal advice and contact. That's what the store is about! The customer who comes to our store does not currently need a screen and an even larger digital offer.
Online players currently tend to expand offline. Bergzeit already operates two retail stores. Are there more planned?
There are no plans to expand further in retail. However, we are working on the idea of what a third store would have to look like, what it would need and what it would not. I do think that the role of the retail trade is changing with increasing digitalization. This role varies according to city and country. We are in the countryside - and that's where good advice and service count, which is of course also seamlessly linked to our online offering. For example, we show the availability in the stores online.
Working with online platforms and marketplaces is becoming increasingly relevant. Is that an issue for you?
We have been active on marketplaces since 2016 - on Amazon, Ebay and Galaxus, each in different countries. We have to be where the customer goes. Marketplaces are a topic that is currently developing very well.
Even retailers become marketplaces, is that an option for you?
We are of course discussing this, but it is still too early to make a statement here. It will mainly depend on how the industry develops. Basically, it makes sense to unite more strongly as a trade, and of course one must pay attention to all developments.
In which areas do you see further potential for growth in the coming years?
Not in the area of new product groups or sports. Of course, lifestyle appeals to more consumers because it is simply less specific. The problem is always that the brand core is diluted. Then, when logo T-shirts are out, you're gone. I see further potential in the area of marketplaces, in internationalization and in further improving our job with customers in order to achieve higher shopping baskets with our customers.
What is your goal for the next five years?
We want to be perceived in Europe as the competent mountain sports platform that every online customer in this segment must find. Platform is not meant here as a market place, but as a contact point for different offers, from the product over consultation and service up to information and experiences around the mountain sports.