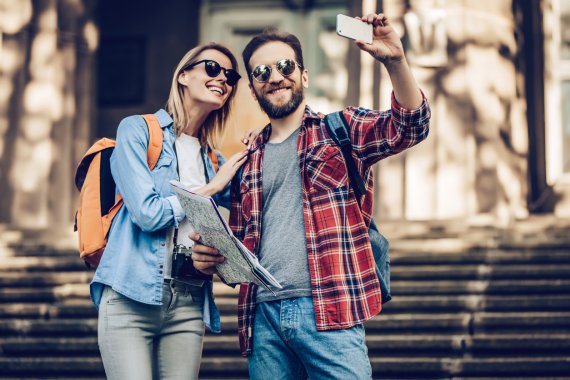 Experience is everything, and this is a trend ISPO Textrends has been monitoring for the last three years, not just a physical experience in location, but the experience of touch and wearability through fabrics and apparel design.
One area of growth that focuses on experience is 'travel,' and this is a sector of the fashion industry that holds plenty of appeal for performance textile mills and trim suppliers through to established outdoor brands looking to broaden their range, as the consumer packs for all eventualities for his weekend breaks. The hustle and bustle at airports, for both long and short haul flights is evident of the mass migration that happens on a leisurely level.
By the way, ISPO Textrends will be present at the first OutDoor by ISPO, showing the latest textile trends. Get your tickets now.
There is no doubt that when it comes to the sports outdoors brands, the design they deliver is fully functional combined with the performance fabrics they use. But for consumers, they don't necessarily want to be wearing a ski jacket or hiking jacket. They want the warmth and performance these pieces deliver but they also want a stronger injection of style.
This trend is already featuring at luxury level with Armani Exchange pushing the look, as urban styling with micro light ripstop jackets that will see you sight-seeing in the day and sipping cocktails at night, and that is just the men's collection. Moncler is another brand in point, offering a rainbow collection of rip stops and technical fabrics in a surf/street look taking center stage in one of the window displays at Bergdorf Goodman in New York.
These are just some of the brands who understand they have to give more than their heritage of performance and quality, there has to be a new level of glam, a pizzazz that will appeal as street teams with urban teams with travel - all teaming with functionality. Louis Vuitton has taken the travel bug full on too, with map and compass-inspired prints on cotton touch performance fabrics own functional pieces, that again can be dressed up or down, worn in home territory or packed light for out of town experiences.
The urban crossover, whether you are strutting on your home turf or exploring somewhere new - it is the diversity of design that appeals, but also the lightness and packability coming through in fabrics. For travel excisions, hand luggage is 'de rigeur', who has the time to hang around for check-in luggage on the carousel when you have between 48 and 72 hours to explore a new city?
Consumers want smart, stylish and above all protective clothes that will see them through the weekend and are easily packable, anti-wrinkle, moisture management, anti-odor and easy care, just to name a few functionalities.
The Street Fashion sector has been on since the start of ISPO Textrends, as brands realized that multi performance and duality to garments is key, especially as casualization embraces the urban landscape for work through to leisure. This in this sector has pushed even further this season but offering high level creativity without neglecting haptic and performance. Performance denim is key, 37.5 Technology Denim from Cocona Inc was awarded at ISPO Textrends for its comfort level in denim combined with moisture management, thermal regulation far infra-red, to keep those tired legs energized from all that walking.
Style and safety features from JRC Reflex who now have a retro reflective coating on a stretch jacket, perfect for inserts and panels. Not only offering a safety element but also a new level of glam for the evening as a new range of colored retro reflective stretch fabrics comes through.
For the full-on glam for the street, look no further than Leeven's leather-look gilded gold stretch jacquard, perfect for lightweight jackets, the fabric is breathable, UV protective, cooling and insulating, all from recycled yarns.
It isn't just apparel fabrics that are being sourced for this trend, soft equipment is also hot on the travel fix, as style and sustainability come into play for back packs and soft luggage. Honmyue ticked all the boxes at ISPO Textrends with its 100 percent recycled nylon with PFC-free water repellant finish and embossed geometric pattern. The result a soft touch and resilient material with a clean eco-DNA.
PFC-free water repellency featured with Top Found Industries nylon/black dope dyed nylon blend in super lightweight weave with a cire finish for a glossy look, is a perfect option for packable bags and jackets that fold into an integrated pocket or bum bags.
No one wants to look like a tourist, but everyone wants to be prepared and protected and comfortable to enjoy their experience in full. Travel is essential in experiencing different sights and sounds, tastes and cultures but it can come at a cost on the carbon footprint. To adjust this, opt for a lesser guilt-free factor, off-set your carbon emissions with the growing projects of planting trees to sourcing sustainable and responsible apparel and software brands to enjoy your experiences.