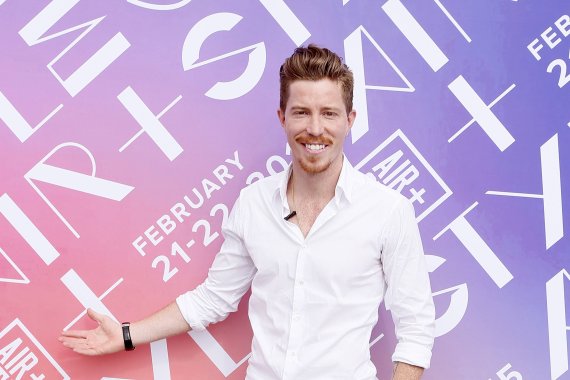 Shaun White was born with a heart defect, started skateboarding at the age of six and had his first sponsorship deal with Burton when he was seven. This is how the extraordinary career of probably the biggest star in the action sports sector began. Since this rocket launch, the US-American has broken almost all records in the scene.
The road to success, fame and money is often painful. In preparation for the Olympic season, White crashed heavily and then posted this image of serious facial injuries in an authentic manner.
"I've always lived my life by pushing the limits. Winning is great, but it's the tough times that truly define you. I took a slam while training the other day, but don't worry I'll be back soon and better than ever", White wrote. 
He wants to win his third Olympic gold medal at the South Korea Winter Games. But this is by no means the end of this unique story.
"In 2020, skateboarding will be taking part in the summer games for the first time. Because I'm also a skateboarder, I'd like to be at the Olympic Games in Japan in the summer of 2020. Of course I will continue to snowboard in some competitions and then the Olympic Games in China in 2022 could be my goal. That would definitely be my last one, at least I think so now."
Successes:
Shaun White has triumphed 15 times at the X-Games - the mecca of action sports - in snowboarding and skateboarding. 10 times he was awarded "Best Male Action Athlete" and "Best US Olympic Sportsman" by the ESPY.
White won halfpipe Olympic gold at the 2006 and 2010 Winter Games. But in Sochi in 2014 it was "only" enough for fourth place.
Social:
Instagram: 507.000 Followers
Facebook: 2,4 million fans
On Facebook and Twitter, White has millions of fans, and Instagram is on the right track. Unbelievable figures in winter sports, just like his income. White's market value is estimated at 40 million dollars, it raises about ten million dollars per year without even being on a snowboard.
Suppliers/Sponsors:
White signed a multi-million dollar contract with Burton Snowboards in 2009, sells video games and is supported by Red Bull. Other partners are/were mega companies such as Target, Oakley, Hewlett-Packard or Ubisoft.
Revenue: 
According to insiders, White calls for at least two million dollars in annual salary per contract. Figures that other snowboard stars like Anna Gasser or alpine stars such as Lindsey Vonn or Marcel Hirscher can only dream of.
Fun Fact:
White is also well known by the Nashville Metro Police Department. In 2012, he was briefly arrested after he had activated the fire alarm at 2:00 a.m. after he had been drunk, thus ensuring the evacuation of his hotel.
Afterwards he tried to flee in a taxi, crashed on the way there and had to be admitted to a hospital. Afterwards White apologized: "The party got a little out of hand."