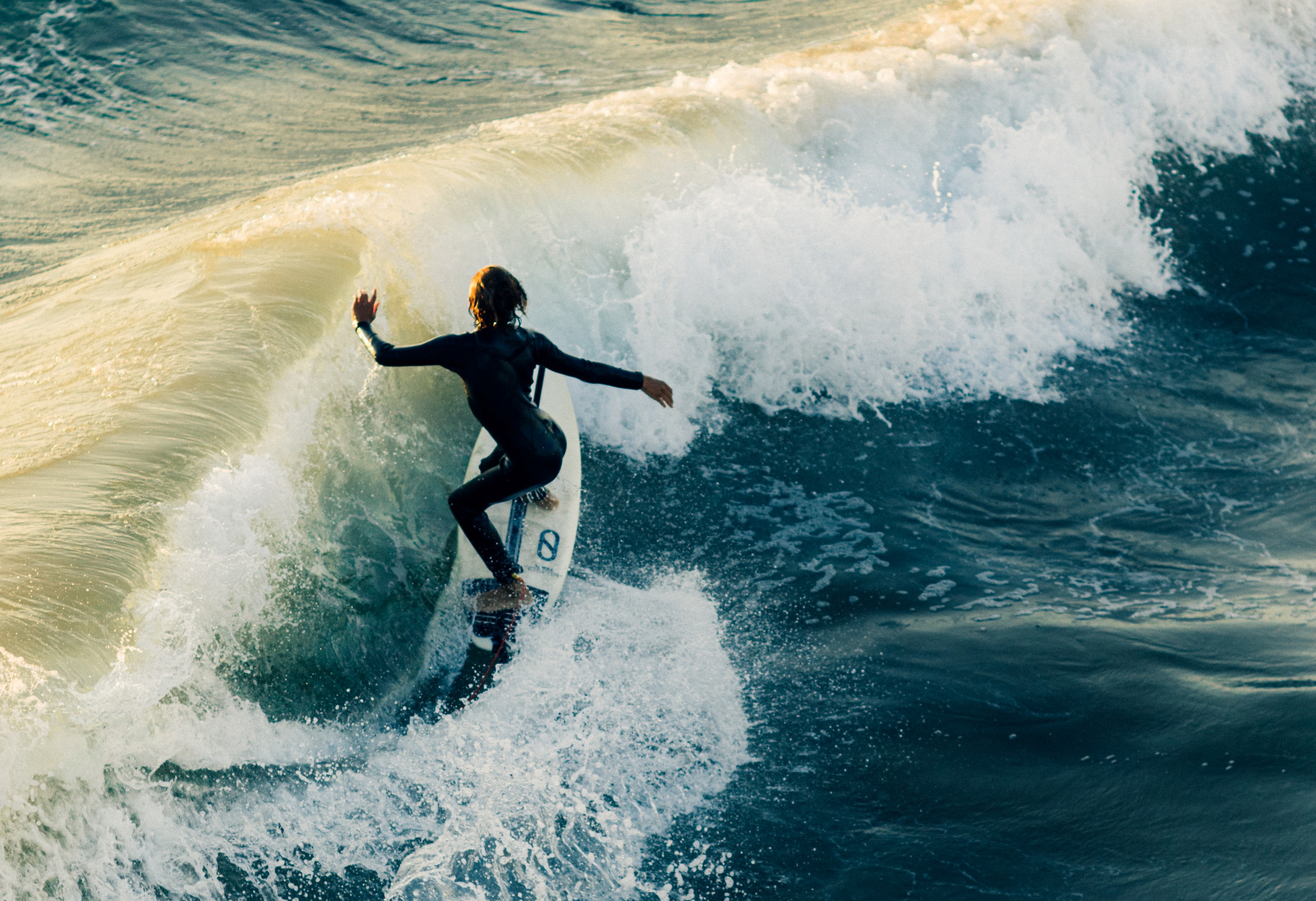 When you think of the most defining personalities of the snowboard scene of the last decade, you can't miss Jess Kimura. In 2010, the Canadian rider's very first video part and opening segment for the Think Thank film "Right Brain Left Brain" had the scene pondering whether this was actually a woman on a board. And as a female snowboarder, the now 37-year-old is one of the most influential on the scene, especially when it comes to giving girls a platform as riders and getting them excited about snowboarding.
Whoever thinks that Jess' own success just flew to her, far from it. Before her breakthrough, she worked in construction to finance snowboarding. And if there's any truth to the 10,000 hours you have to put into something to become its master, it certainly applies to Kimura and snowboarding. Over the years, she's collected not only a multitude of accolades and awards, but also numerous injuries. What sets Jess apart as a snowboarder? Fighting spirit, sacrifice, hard work and character.
But as life proves again and again in a painful way: even at the top you are not immune to bad setbacks. In 2012, Jess Kimura tragically lost her partner in an accident. How did the athlete deal with this loss and how she overcame the grief?
What was meant to be a personal, small video project for herself became significantly larger with support from The North Face. A film crew accompanied Jess Kimura on a road trip to Mexico. A trip she had originally planned with her partner Mark. From this, with the help of director Ben Knight, a multi-award-winning documentary short film was created, which can be streamed for free on Youtube.
The film shows how  she learns to surf despite her panic fear of water, almost as a meditative form of self-expression and self-discovery. She tells not only openly about her own dealings with her body, but also about depressive phases, her fight against depression as well as her search for a way to express their grief.
The film has received insane feedback at film festivals and in her community. "The fact that so many different people could relate to it in some way surprised me the most. I'm talking from little boys to 70-year-old women. I've heard from many people that the film lit a fire in them that they didn't know existed, or that they wished they had taken a different path in their lives. The film inspired them to put everything on hold and pursue their dreams," Kimura tells ISPO of the experiences and stories she has gotten back in connection with her film. And besides inspiration to rearrange one's life, anyone who has lost someone at some point can relate to the film.
"And of course, I heard from those who had lost someone they loved and were struggling with that. When I was at my lowest point, hearing stories of people who had gone through the same thing gave me the strength to keep going. It's hard not to feel completely alone in that situation, especially when you feel like the other half of you is missing."
Besides her daredevil stunts and her openness when it comes to personal problems, the question arises whether Jess Kimura is afraid of anything at all. She explains it as follows: "I think before this happened with Mark, I might have been scared. But going through that has redefined courage and fearlessness for me. I realized that real strength is facing the journey we're given. The good and the bad. I also felt that the worst had already happened to me. So if being open and sharing my story could help other people, why wouldn't I?" 
She also demonstrates what makes her so multi-faceted and approachable as a personality and also gives her such a large fanbase. Although her form of physical expression demands a lot, she lives for snowboarding, which is much more than just a sport for her. For she continues to develop it, getting involved through grassroots events, producing "The Uninvited - An All Girls Snowboard Movie", a film featuring only female riders, in which she also gives young talent a stage to showcase themselves. She financed the two-year project of the first film at her own expense. In the other two parts were then also their sponsors on board.
When asked if she would have been as persistent in learning to surf under different circumstances, Kimura replies that she probably wouldn't have even tried. Through her experiences and trip, however, she has since found a completely different approach to surfing and to herself. "It's the most healing, amazing, spiritual and fulfilling thing I've ever experienced. Aside from my relationship with Mark." Final conclusion: inspiring, powerful and courageous film about dealing with pain and the struggle to not lose yourself in the process.
You can watch the whole film "Learning to Drown" about pro snowboarder Jess Kimura for free on The North Face's Youtube channel: