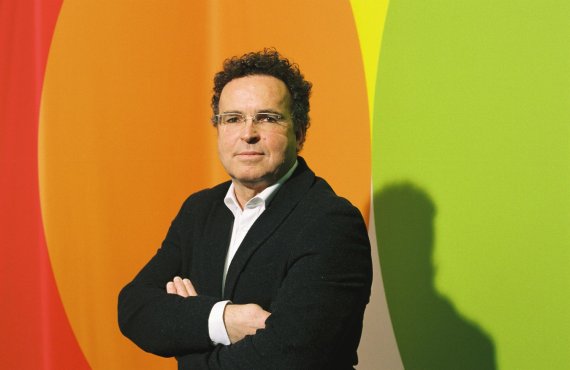 Which target groups are the future of the sports industry? Professor Gerhard Huber thinks much of the industry is barking up the wrong tree when it comes to this question. In his opinion, Adidas and Puma are doing better.
ISPO.com spoke with him about the role of exercise for health, the status quo of sports in society, and the consequences of this for sporting goods manufacturers.
ISPO.com: Mr. Huber, how much exercise does the human body actually need?
Prof. Gerhard Huber: The unanimous opinion of all major expert associations worldwide is that everyone should exercise 30 minutes a day.
This can be cycling to work, gardening or climbing stairs. At the end of the day, it doesn't really matter how you do it. However, you should at least get to the 30 minutes and do it at least five times a week.
It sounds like I don't need to exercise at all?
Even if the sporting goods industry doesn't like to hear it, but that has nothing to do with sports at all. As a rule, it's everyday exercise. In many people's minds, the old sports model is still in place. But the human body is not designed to do sports once a week or to go to the gym twice a week; it is designed for daily exercise.
"Industry addresses shrinking sector".
How many people achieve this level of exercise of 30 minutes a day?
Just 15 percent of the German population manages to exercise 30 minutes a day. They usually don't achieve this through everyday exercise, but because they specifically go to the gym, for example.
The other 85 percent, however, who don't get 30 minutes of exercise a day, can only achieve their physical activity goal with everyday exercise. I'm not a marketing expert, but the sporting goods industry has a gigantic opportunity to attract this 85 percent as a target group in terms of marketing and to bring movement into their everyday lives.
Why isn' t the sportinggoods industry reaching this 85 percent?
The sporting goods industry's approach is not everyday life. Whereby I'm not just criticizing the fact that it's about sports. You could say, yes, sports is a good access. It's a physical activity that gives pleasure.
It strikes me that the sporting goods industry is addressing the completely wrong target group with completely the wrong messages. Namely, the ever-shrinking sector of people who are sporty and who already have motives for giving. But I have to try to reach those who are not yet convinced.
Commuting to work instead of a marathon
What kind of wrong messages would that be?
The sportswear is garish, colorful and cut in such a way that it does not exceed BMI 30. The overweight 45-year-old with high blood pressure, for whom it would be urgent to exercise, turns to sports and sees only young athletic people who are completely the opposite of himself.
Such portrayals lead to so-called cognitive dissonance. He naturally feels out of place there and turns away from sports.
How does the sporting goods industry avoid cognitive dissonance?
It needs to create lower user barriers and say, "It's not much you have to do there, but you have to do it." The wearables industry with Polar, Garmin and tomtom, on the other hand, present their products as if everyone is training for a marathon.
It just wants people to measure whether they can do the 30 minutes of exercise a day. And it needs to make products that motivate people to get up and move. What's wrong with someone wearing walking shoes to work and then you say to them, "It's great when you walk to work! You're doing something for your health!"
Customer input as a way out of the crisis
What the sporting goods industry still has to learn, what other industries have already understood better: Co-creation. That means creating our product together with the customer.
For example, we could develop a shoe that is good for going to work in the morning, but also incorporates functional aspects. But the sporting goods industry is hardly interested in people's needs and doesn't tailor its products to meet them.
What would be the first step?
The first step would be to recognize what the 82 million people in Germany are like as a whole. And they are not like what the sporting goods industry is focusing on. One sector, for example, is rehabilitation.
How big is this sector?
There are over 1.2 million rehab procedures every year. These are people who often don't have sports shoes and clothes - no one cares about them. Why not go into a clinic and ask "What would they like? Put on the gray spa suits or would they like to work with us to develop something?" No one has discovered these people yet in terms of marketing.
Appeal to the sporting goods industry
Why has the sporting goods industry not yet done anything in this direction?
Because enough sales are being made. There are still enough people who buy new clothes every year and generate sales. The record numbers at this year's ISPO MUNICH show that.
But we see a good example with Adidas. Adidas and Puma have achieved a lot in that it's chic to wear their stuff in everyday life - a promising direction.
What would be your appeal to the sporting goods industry?
Take care of the 85 percent who don't move enough! Try to get them involved and realize that not necessarily pulling people out of everyday life and into sports, but bringing sports into everyday life can be a huge deal!
We see from countless studies that people need to move more. And we'd be happy if the sporting goods industry helped us do that.
VIDEO: This is ISPO OPEN INNOVATION: