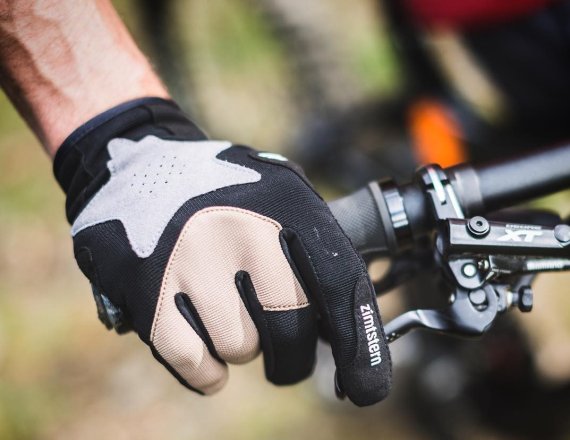 In summer 2018 the last delivery of Zimtstern under the previous holding company, the Swiss Sports-Pool AG, took place. It had taken over Zimtstern from its founders Thomas Meyer and Reto Kuster in 2013, but could not prevent the snowboard market from falling.
Now the new owners and industry insiders Hans Allmendinger and Sönke Voss want to tie in with the former cult status of the brand, but without the snowboard segment. Instead, the focus will be on bikewear and streetwear. Hans Allmendinger and Sönke Voss - both of whom had previously worked for Sport 2000 for a long time - talk about their new plans.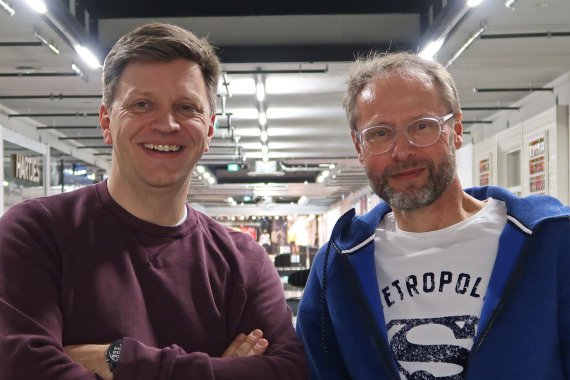 ISPO.com: How did you get the idea to take over Zimtstern? What did you like about the brand?
Hans Allmendinger: What was interesting to us was the brand awareness and the great sympathy for the brand to this day. That was the deciding factor for us to get involved, it wasn't the sales. In recent years Zimtstern has fallen into the downward spiral of the snowboard market. Switching from snowboarding to the bike segment was not only a smart move by the previous owners, but it also positioned the brand in such a way that it fitted in perfectly with us and our ideas.
How do you know that consumers are still interested in the brand even though it has disappeared from the market a year ago?
Allmendinger: I posted a picture on Instagram to give a sign of life and the response was great: Over 10 percent of the followers reacted promptly. One has noticed that people want to know how things will continue and that there is a sense of relief, that things will continue.
How exactly is Zimtstern structured now?
Sönke Voss: We have created an agile entity: The design is still done in Switzerland - by the way by a designer who has also worked for Zimtstern before - and the operations are in Germany with us in Mainhausen. We are responsible for product, marketing and sales in Europe and are in contact with distributors in North America and Asia. It is clear that the brand is to be placed on a broader, international footing.
What kind of brand will Zimtstern be in the future? What are you focusing on?
Allmendinger: In terms of content, the focus will be entirely on the topic of bikes with an orientation towards the gravity segment, i.e. enduro, freeride and downhill. The fun and adrenaline part has always distinguished Zimtstern. We want to revive everything that has made the brand strong. In addition to the functional bike collection, there will be a fashionable Urban Trail line. The subject of Commuters is not yet really on the market, we want to help to build up this area. It will look like classic streetwear, but have functional details, e.g. bike-suitable parkas, telephone pockets in the trousers etc.
Why do you bet on bikes so much?
Allmendinger: According to a representative study by AWA (Allensbacher Markt- und Werbeträgeranalyse) on the development of leisure time, mountain bikes and e-bikes have been the growth segment in sport in Europe in recent years and, in our opinion, will continue to be in the coming years. There are 14.9 million MTB riders today, much more than snowboarders, and many former snowboarders now ride mountain bikes, including many Zimtstern consumers.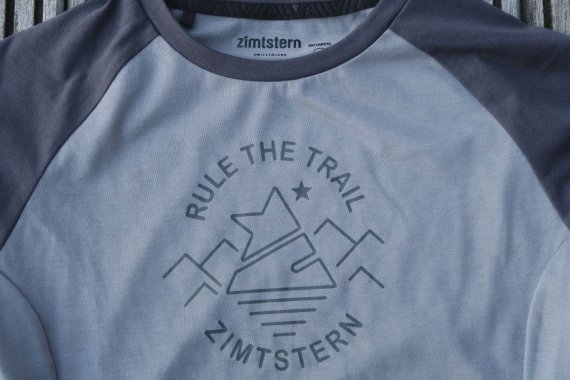 Zimtstern was still one of the founders of the sports brands that was one of the first to focus on the topic of sustainability on the agenda. What role will the topic play for you?
Allmendinger: We want to continue our commitment in the area of sustainability, i.e. we will focus on natural fibers and sustainable cultivation, and we also focus on recycled materials for packaging materials. Sustainability was a core competence at Zimtstern, that's where we want to join.
What competence do you add with your expertise as a former Sport-2000 manager?
Sönke Voss: We have the product range know-how and fall back on the most innovative production techniques currently available on the market. We have a lot of market experience and have learned how to build brands and tell stories. This means that we have a very professional background. And we ourselves are MTB-crazy, so we also bring the emotional component with us. Something like that must of course be lived.
The sports market is in a phase of upheaval, why does a retailer need a new brand like Zimtstern?
Sönke Voss: From our experience of recent years, we of course know the problems in the market. The market is not an easy one, the year 2018 was extreme. No one is waiting for a new comparable brand, but the openness in retail for new brands with new, innovative themes is greater than ever. We have a clear specialist trade expertise. We have seen how to overheat a brand several times and therefore know well what it takes to be profitable for the trade and a fair partner.
What role will the Sport-2000 network play in sales?
Sönke Voss: We will build up sales selectively. Sport 2000 is, among others, an important partner. But we don't go where we supposedly can easily sell in, but where the consumer is. We have no pressure to grow fast. We want to get the right dealers. If we're in the wrong doors, it won't help anyone, not even the merchants.The aim is to make Zimtstern the favorite brand and to continue to feed and activate this positive resonance.
At what point in the relaunch are you now? What's the next step?
Hans Allmendinger: The first samples will be available in April, after that the sale will start. We have the advantage that we can pre-produce the collection. This also means that we can deliver more. If you look at what makes a brand successful, it is often the ability to deliver later. Summer 2019 will be our first summer delivery, then the collection will grow successively.
From summer 2020 there will be a year-round collection with seasonal products and certain styles that run through the year. We're in no hurry, we will go ahead step by step. We're a start-up. In a long-term approach, it is important to remain flexible and adaptable. This is what all successful brands are made of.