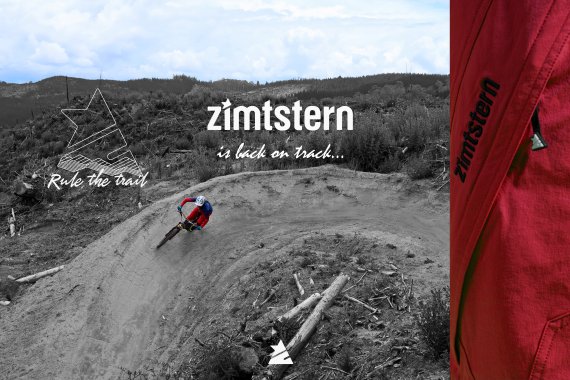 After the snowboard and bikewear brand Zimtstern withdrew from the market in mid-2018, Sönke Voss and Hans Allmendinger are now bringing the label back and focusing on bikewear. In addition to a mountain bike clothing line aimed at trail and enduro bikers, Zimtstern is expanding its new collection with urban styles that are supposed to be "bike-suitable".
Zimtstern was founded in 1995 as a brand for snowboard clothing in Switzerland. In the snowboard boom years Zimtstern grew rapidly, and in 2011 Zimtstern launched its first bikewear collection.
The relaunch of Zimtstern sets focus on mountain bike and streetwear and will be distributed via bike and sports retailers.
Hans Allmendinger, himself a mountain biker, predicts: "The bike boom is far from over. E-MTBs make the already large target group of those who are looking for their outdoor adventure on two wheels even bigger. At the same time, more and more special mountain bike routes are being developed, especially in the Alpine tourism regions, which further increases the attractiveness of this outdoor sport. In addition, however, the bicycle is also becoming increasingly important as a means of transport in cities and will increasingly replace the car in inner-city traffic."
The new Zimtstern collection will be available from June under the claim "Rule the Trail".
"In addition to functional properties, sustainability aspects have top priority," explains Sönke Voss. For example, more natural fibres are to be used and offer a better alternative to classic bike clothing. "A nice side effect is that the clothes literally become more wearable, even if you don't whiz through the woods on your bike," Voss adds.
The Zimtstern relaunch will be accompanied by a marketing campaign on all relevant digital channels. The "Friends of Zimtstern" programme is intended to ensure presence in MTB regions and content in the social media. "But it is also an important feedback tool for constantly improving and further developing our products," says Allmendinger.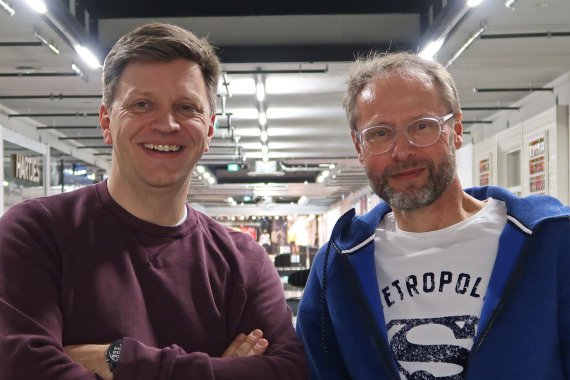 The first delivery dates for the new Zimtstern collection are scheduled for June 2019; sales will be handled by Zimtstern Europe GmbH based in Mainhausen, Germany.
Both Voss and Allmendinger were active in responsible positions at Sport 2000 for many years before their engagement with Zimtstern.
In February 2018, Zimtstern announced the cessation of its business activities. Despite efforts to cut costs, the company was not able to operate profitably. As reasons Zimtstern mentioned the generally declining importance of snow sports in the home market, especially snowboarding. Added to this were the strength of the Swiss currency and changes in consumer behavior.