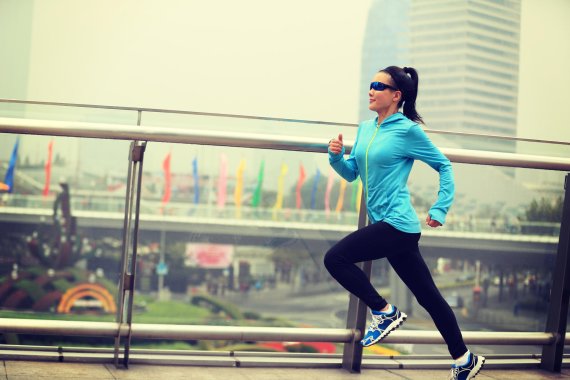 "If there is a possibility that I expand my company in China, even if it is in the distant future, I should also register all brand names there as quickly as possible," says Matthias Preussel, proven business expert for Asia and Sales Director Asia-Pacific at Lowa. That can certainly not be done without knowledge of the local bureaucracy.

"Without any bureaucratic hurdles, the brand will get a nickname in China," explains the Asia expert. They are generally common in China and mostly come about in the community.
Nicknames Very Popular in China

"For example, Haglöfs is called five matches there," explains Asia expert, Martin Kössler. He built up Haglöfs' business in Asia and now serves in an advisory capacity for sports brands in matters about Asia. But you could also come up with and establish this nickname with help from the target group. The brand Mammut has a nickname in China, which translates as "old elephant".

Even before registering a trademark, European brands are attractive for counterfeiters and forgers. Chinese businesspeople identify European brands which are not yet active on the Chinese market and register these under their own names.

When it comes to actually entering the market, the company is left with only one option – to buy the brand off these businesspeople for money. Preussel knows of some cases of brand theft where this has even prevented the brand from entering the market.

Apply now for ISPO BEIJING 2018 >>>
Trademark Registration in English and Mandarin

The brand name must be registered in the Latin writing system, in English and in Mandarin. That is important for the application form when registering. The translation of the brand name into Mandarin either happens via a phonetic rendering, a translation of the meaning, or a combination of the two.
"Here there is the danger that the name gets a false or negative meaning," says Preussel. Because of this he would always call in a Chinese expert for their advice. "That way you are certain that the brand name has positive connotations." The actual registration of the brand then takes place in different product categories and sub-categories. It is also important here to choose the right categories.
Costs for Trademark Registration

The Chinese bureaucracy is much more complex than in Germany, says Preussel. Many forms must be filled out when registering a trademark, and just as many documents need to be signed. If sports brands have no representation in China, Preussel would call on a specialized company consultant for advice because the process of finding a name and trademark representation is so complicated.

Consulting agencies have representation in Germany and in China. The process of registering a trademark should then usually take six months. The consulting agencies go to the authorities and to the bank for companies, and take care of many important signatures. A business plan is necessary for the whole process. The costs total up to 10,000 to 15,000 euros.

Video: See How ISPO BEIJING 2017 Went