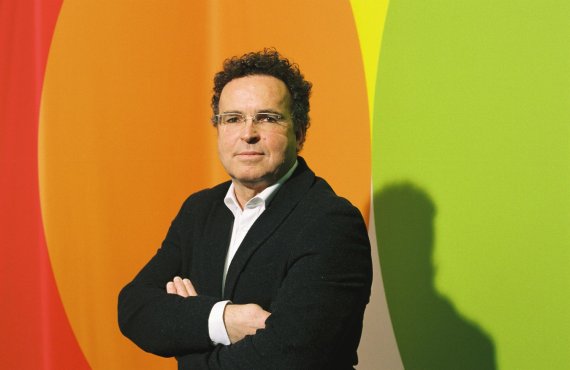 Which target audiences will shape the future of the sports industry? Professor Gerhard Huber feels that a large percentage of the industry are on the wrong track when it comes to this question. In his opinion, people should look to Adidas and Puma, who seem to be doing a better job.
Receive direct expert feedback here: Use ISPO OPEN INNOVATION to develop your company with buyers for buyers. Find out more here >>>
ISPO.com spoke to him about the role exercise plays in shaping a healthy lifestyle, the status quo of sports in our society, and about the consequences of this for sporting goods manufacturers.
ISPO.com: Mr Huber, how much exercise does the human body actually need?
Prof. Gerhard Huber: All significant associations across the globe tend to agree that each individual should do 30 minutes of exercise per day.
This can involve cycling to the office, working in the garden, or taking the stairs. At the end of the day, it doesn't really matter exactly how you exercise. However, people should try to reach the 30-minute mark at least five times a week.
It sounds like I don't have to do any sports at all?
The sporting goods industry won't want to hear this, but really it has very little if anything at all to do with sports. As a rule, we are talking about everyday exercise. Many people are still fixated on the old sports model. What you need to remember is that the human body is made for everyday exercise, not for practicing sports once or going to the gym twice a week.
"Industry addressing a shrinking sector"
How many people meet this 30-minute target per day?
Just about 15 percent of the German population manages to exercise 30 minutes a day. In most cases, these people don't reach their target through everyday exercise, but by actively going to the gym, for example.

The remaining 85 percent, those who fail to complete 30 minutes per day, are however only able to do so through everyday exercise. I am not a marketing expert, but in my opinion, the sporting goods industry has a huge opportunity to win over this 85 percent through marketing and to persuade them to incorporate exercise into their daily routine. 
Read here: Companies must do more to support their employees' health. 

Why is the sporting goods industry failing to reach this 85 percent ?
The sporting goods industry doesn't use the daily routine as a channel of communication. And I am not only criticizing the subject of sport here. You could well argue that sport in itself is a good communication channel. Sport is a physical activity that makes people happy.

I have noticed that the sporting goods industry is addressing the wrong target audience with the wrong messages entirely. They are reaching out to a shrinking group of people, that is to say to those who are already sporty and do not require extra motivation. However the key is trying to address those who have yet to be persuaded.
Commute over marathon
Could you explain what you mean with "the wrong messages"?
Sports clothing is bright, colorful, and cut in a way that it will not fit anybody with a BMI over 30. A 45-year-old man suffering from obesity and high blood pressure, so the person who really needs to exercise more, looks at the sports industry and sees only a group of young and athletic individuals who are everything he is not.

Such representations lead to so-called cognitive dissonance. Of course, this man feels excluded and turns away from sports.
How can the sporting goods industry avoid this cognitive dissonance?
It needs to lower its user barriers and say: "It's not a lot that has to be done, but something does indeed have to be done."  Polar, Garmin, tomtom and other members of the wearables industry , however, present their products in such a way that it seems as if all the world is preparing for a marathon.

And yet their aim should simply be to get people to check that they are doing their 30 minutes' exercise a day. They need to make products that motivate consumers to get up off the couch and do some exercise. Is there any reason why somebody shouldn't wear walking shoes to work and their colleagues tell them: "I think it's great that you walk to work! It makes for a healthier lifestyle!"
Escape the crisis with customer input
Something the sporting goods industry could well learn from other industries: The principle of co-creation. This means teaming up with customers to develop products.

For example, it could be worth creating shoes that are good for walking to work in the morning but are also generally functional for everyday life. However, the sporting goods industry is hardly interested in people's everyday needs and therefore doesn't tailor its products to them. 
What would be the first step in the right direction?
The  first step would be to recognize how the large majority of Germany's 82 million inhabitants work and what they need. And these people do not all match the type of consumer on which the sporting goods industry is currently focusing. One sector is rehabilitation.

Read here: Here's how you can develop new product innovations in collaboration with your customers
How large is this sector?
Every year sees more than 1.2 million rehab procedures. These are people who often don't even have any sports shoes or clothes – and nobody pays them the slightest bit of attention. Wouldn't it be an idea to visit a clinic and ask them, "What would you prefer? Continue wearing these grey clinic clothes or help us develop something new?" These people have yet to be discovered by the marketing world. 
An appeal to the sporting goods industry
Why has the sporting goods industry not pursued this path until now?
Probably because their sales were good enough as things stood. There are still enough people who buy new clothes and therefore create solid sales figures for the industry every year. A fact that can be seen reflected in the record number of visitors to this year's ISPO MUNICH.

Adidas is a good example. Adidas and Puma have achieved a great deal in that their products have become a trendy part of everyday life instead of exclusively in sporting activities – a path that promises great success. 
How would you appeal to the sporting goods industry?
I would implore them to focus on the 85 percent who don't do enough exercise! Please, try to incorporate them into the process and recognize that they represent a huge market opportunity for you: an opportunity not necessarily to draw people toward sports from their everyday routine, but to make sports a part of their everyday routine!

Countless studies show us that people need to do more exercise. And we would be more than happy if the sporting goods industry were to help us achieve this goal.
Strong communities bring you closer to your customers: Use ISPO OPEN INNOVATION to develop your company with buyers for buyers. Find out more here >>>