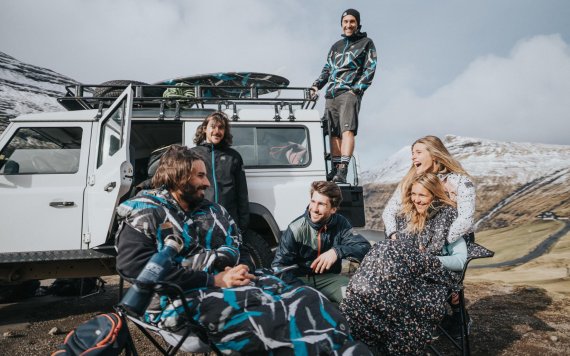 To change this, many companies in the sports industry are looking for new solutions and also know that the use of recycled PET bottles can only be the beginning. The reintegration of production waste into the cycle is also an important step. But we can only speak of a genuine cycle if we succeed in recycling used products. The latter is much more difficult. Numerous projects and even products show that progress is nevertheless being made.
In order to be able to transform products back into their raw materials after use, they first have to be returned. In Germany, there is a system of used clothing containers and collection points that has been established for years and that collects about one million tons of used clothing per year and somehow processes it.
About half goes to the second hand market, about 40 per cent are processed into inferior cleaning cloths etc., the rest are incinerated or disposed of in some other way. The old clothes are therefore collected and do not end up in large quantities in landfills or incinerators. But they are still out of the production cycle - that has little to do with real recycling.
Some companies have therefore started to collect their own products - preferably their own, such as Patagonia or Vaude. With its "Vaude Ecolog Recycling Network", founded in 1994, the company created the industry's first recycling system for single-variety polyester products, with take-back and recycling. Vaude Ecolog products were technically designed to flow easily back into the polyester fibre cycle.
The "problem" was that the products lasted forever. "We have received far too few used products back for the system to work. That's why we had to reinstate Ecolog," says Vaude. Others have also made the experience in the meantime.
Pyua has also discovered that it makes little sense to collect for oneself. For this reason, a cooperation agreement was concluded with textile recyclers on the sorting of Pyua products so that they can be recycled. So the collection is not in the trade, but Europe-wide via the well-known used clothing containers. All Pyua products that end up in a container are sorted out and sent to highly qualified recycling companies.
"In order for recycling to succeed, we either try to plan a product as pure as possible - i.e. outer fabric, membrane, lining and backing made of polyester - or we make sure that different materials can be easily separated during the recycling process," says Julian Stauber from Pyua. Result: "All our products are 100 percent recyclable." Picture Organic Clothing, for example, also designs in the same way.
How do you get the customer to return the used product to the manufacturer at the end of its life cycle? By subscription! Nike started in August with the Nike Adventure Club, a program for children from 2 to 10 years old. Parents can order shoes for their children at defined intervals and pay monthly fees. On the one hand, the background is the consideration that buying shoes costs a lot of time and must take place at regular intervals when the children grow out of the shoes.
Nike also advertises with more sustainability: if the shoes no longer fit, they can be sent back free of charge and then either donated or used in the Nike Grind program to create tracks and playgrounds. This is not yet a real recycling, but an idea to steer the flow of goods.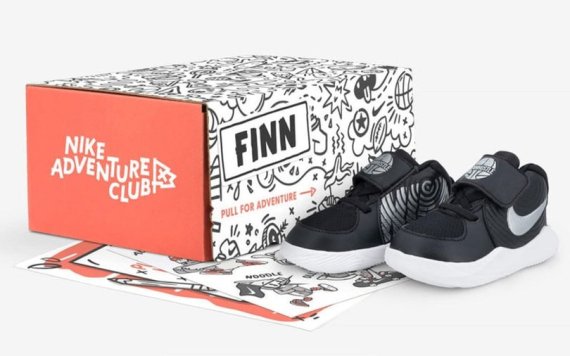 So far, shoes could hardly be recycled at all. Too many different materials are in one shoe and are difficult to separate. With the "Futurecraft Loop", Adidas presented the first fully recyclable running shoe this year. It consists of 100 percent recyclable thermoplastic polyurethane (TPU) and does not contain any adhesives at all. At the end of their first life, they are to return to Adidas, where they are washed, ground into pellets and melted into material for new shoe components - completely without waste.
The shoe is not yet on the market, but is being tested with 200 creative people worldwide. They should wear the shoes for Adidas, send them back and give feedback before the second shoe generation is produced. And how will the shoes come back to Adidas in the future? "We cannot create a circular future alone, we will need each other," says Tanyaradzwa Sahanga, Manager, Technology Innovation, Adidas.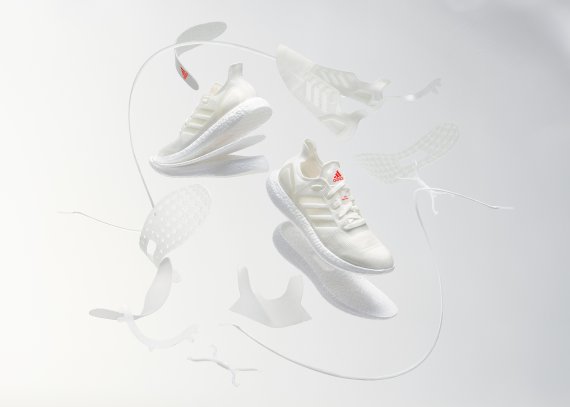 "Sending raw materials to the incinerator is simply economically stupid," says Dr. Rüdiger Fox, CEO of Sympatex Technologies. This year he announced his goal of closing the textile cycle for functional textiles across the board within the next five years. Sympatex intends to offer the first laminates made from circularly produced used textile material as early as 2020 in all its business divisions. In five years at least half of the raw material for functional laminates should come from the circular textile cycle and be recyclable again - 100 percent by 2030.
This is made possible by the co-investment in the British company Worn Again Technologies (which is also supported by H&M and Asics, for example), which has developed a process for separating and recycling blended polyester and renewable fibre fabrics.
But Sympatex does not even want to collect the old clothes. "Our own take-back is a possibility, but it is not efficient and therefore not an industrial solution," says Dr. Rüdiger Fox, CEO Sympatex Technologies. It relies on the existing textile recycling companies, which, however, have to come up with new processes and more intelligent separation systems.