Professor Dirk Jungels, expert in sports management, describes six trends for how sports companies should use smart data and explains which principles to follow during the transition to the digital age.
How sports brands gain athletes as development partners >>> 
1. Digital transformation begins with the management board
Digitization in sports companies must be initiated from the executive or management level and should create the framework for management to successfully implement digitization through cooperation with employees.
The important thing here is that the subsequent process can also be pursued in the opposite direction. Employees within sports brands should be able to bring forward their own ideas – no idea should be dismissed straight away. Here it is important that the digital transformation is not an individual project. It should be a part of the corporate culture, under continual development.


2. Digital transformation changes business models
Business models change through digital transformation This does not happen suddenly, but rather should take effect gradually. Every area in a sports company must be covered systematically, and always together with employees, because fears and concerns for the future need to be broken down.
An explanation is required in the field of purchasing to explain how the process can be digitally mapped out, just like in production. At the same time it is necessary to consider from what point in the whole process the sports customer can be incorporated. 
Perhaps that can be done much earlier than when the product is first introduced onto the market. The same applies for the human resources department (HR). It is not just the recruiting process than can be digitized. Which skills and abilities will actually be needed in the future must be regularly reviewed.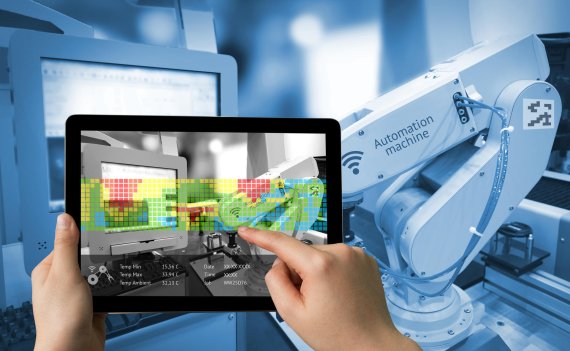 3. Digitizing sales, marketing and customer service
Mobile, social networks, the Internet of Things and machine learning are considerable drivers of smart digital solutions. Such solutions do not have to be expensive, but can offer substantial contributions, for example by significantly and qualitatively improving marketing campaigns or the efficacy of sales campaigns in sports retail.

Through machine learning applications it is then possible to manage marketing campaigns more accurately in order to reach out not just to sports fans, but also more specifically to water sports enthusiasts.
Sales profit from identifying why certain sales campaigns or techniques work better than others. This happens through detecting patterns in databases which can lead to predictions being made. At the moment, image recognition is the most important issue for machine learning, followed by speech recognition and processing.
4. Contact with athletes is essential
In terms of customer service, contact after the sales process is becoming more and more important – this contact is already more important than the purchase itself. Developing customer loyalty and creating significant networking crosslinks is crucial here. The important thing is to understand what the customer really wants. For example, lots of sports shoe producers offer their customers communities and training tips through the use of apps.
5. Data-based real-time scheduling is fundamental
Applied intelligently, digitization allows for marketing processes to be tracked in real-time. Marketing success is able to grow continuously thanks to A/B tests by not only increasing the conversion rate, but also sales. From here, a greater understanding can be developed of sports customers' needs.
This knowledge can then be transferred to all marketing channels. Doing so makes it possible to test the efficiency of campaigns through quantifiable data and ultimately ascertain customer preferences. That can be implemented through platforms like ISPO OPEN INNOVATION. The platform is industry specific and limited to the target group – athletes – therefore making it particularly valuable.
Find out whether ISPO OPEN INNOVATION can be useful for your company >>>
6. Using technology and mixed teams
If a company wants to take a conscious step towards digitization, it is important to not just solely pay attention to the technical aspect. Technology is indispensable, that much is clear, but some effort must be made to build mixed teams.
In doing so it is possible for technicians to understand who needs what information and in what form, and how departments can better fulfill the needs and wishes of their customers though effective cooperation.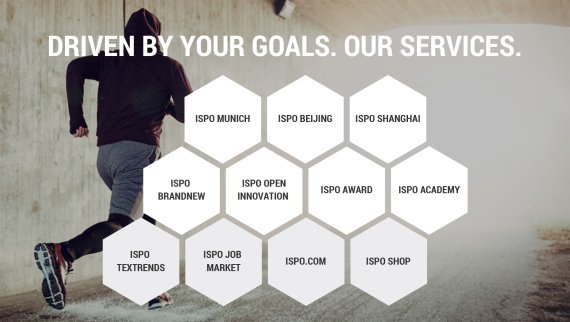 ISPO Business Solutions offers the perfect network for all challenges in the sports industry! >>>
This process should be moderated from the outside and smoothly controlled. Such mixed teams can be very successfully extended with the help of social media platforms or offers such as ISPO OPEN INNOVATION .
Guidelines for successful digitization
Anyone who is serious about digitization should proceed on the basis of what already exists in the company. Change should be made in small steps; small steps that, above all, are feasible.
Scripted objectives
Objectives should be clearly and explicitly laid down in writing. What end results are to be achieved? Which business models will or should arise or be used? What is the ultimate brand promise?
Requirements as the focus
Through creating mixed teams, it will be possible to implement digitization in such a way that represents humanity for employees and, above all, for customers. Because it is only after all discussions about business models, technologies and technical solutions have been concluded, after the needs and wishes of customers and employees have been set as the starting point and driver, so to say; only then can digitization have a profitable impact.
Data-based knowledge
Knowing that the step towards data-driven decisions is at the core of digitization is important here. It's about gaining knowledge from the data to obtain a competitive advantage.
Working with digital platforms
It is important to use a platform that is also used by competitors; network effects should be used rather deliberately. This makes it possible to come into contact with consumers, opponents and other players.
The ISPO OPEN INNOVATION platform can be very helpful in all of these aspects. Patterns are identified, customer wishes and requirements are discovered, and these are turned into real solutions for customers. Direct exchange with athletes enables preferences to be determined or knowledge to be systematically obtained through "listening" carefully, all of which improves the market position.
Online market research in the sports business made easy. Develop together with your customers to become the top seller of the future: use ISPO OPEN INNOVATION >>>
Video: How ISPO OPEN INNOVATION works
About the author:

Prof. Dirk Jungels works at the University of Applied Management in the faculty for sports management, which is based in Ismaning. Areas of teaching and research are media and communication, social media.

He advises companies with the introduction and implementation of digital projects and in the framework of digital transformation. A further area is market research.