Gabi and Werner Zanier founded the family business Zanier in 1969, when they started with the production of gloves. The Zaniers themselves were committed, successful athletes who knew what good gloves were all about. That's why the Finnish alpine and freeskiing team, the Canadian snowboarding team, the Austrian snowboarding team, and British slalom runner Dave Ryding trust in the company's expertise, which recently moved from Lienz to Innsbruck shortly before its 50th birthday .
Mr. Zanier, you've completely rebuilt your parents' business in recent years and will be presenting a brand relaunch for the 50th anniversary in 2019. Why was this necessary?
Markus Zanier: In recent years we've broken up and renewed many old structures, starting with the move to Innsbruck, digitalization with the introduction of a new merchandise management system and the opening of our web shop, to the outsourcing of logistics to a service provider. A lot has changed internally at Zanier, so in view of the anniversary, it was the right time for us to also revise the products and CI and to set ourselves up in fresher, cleaner way. We want to clearly distinguish ourselves as a brand and show where we come from. After our first conversations, we succeeded.
Why did you move to Innsbruck?
We moved our headquarters from Lienz to Innsbruck a year ago because we wanted to expand, which wasn't possible in Lienz. Innsbruck as a sports city is the perfect company headquarters for us. We're closer to our customers here and have better opportunities in terms of international connections.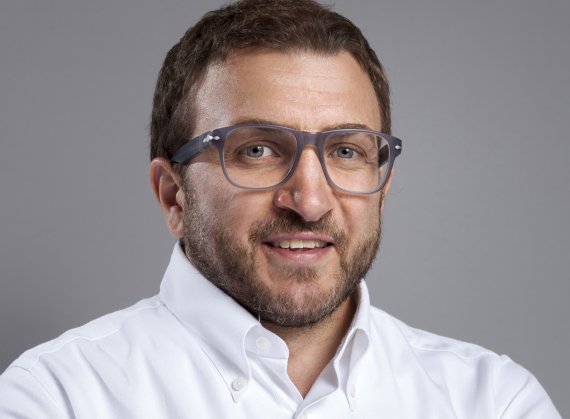 Your parents founded Zanier – how did it happen that they wanted to make gloves, of all things?
My father managed an Intersport store together with his brother, and was always a very active winter athlete and skier. He also coached skiing teams, so at some point he went to coach in the US, where he – mostly by chance – got the opportunity to have his gloves developed and produced. That evolved into Zanier. It was, so to speak, a beautiful coincidence.
You've stuck with the gloves over all these years; why is there no whole clothing line from Zanier?
To date we've made 95 percent of our sales with gloves, and have consciously decided to focus on our core expertise in gloves. As a family business, we want to stay with our original product, and we're able to do so. We don't have any venture capitalists at our backs trying to breed us away from our origins. Instead, we're looking for new sports and expanding our product range with gloves for biking, climbing, mountaineering, and aviation to build up business in the summer.
What does the brand relaunch mean for the collection? What's changed?
In the past one or two years, we've really taken a close look at and modified every single model. The design claim now runs through the entire collection. We have put a lot of time, nerves, and ideas into our new collection.
It sounds like you've really cleared things out...
Yeah, that was a target, too. But we are active in 28 countries, with huge differences in purchasing power levels, tastes, preferred colors, etc. With 130 models in the overall collection, we've shrunk slightly now, but not as much as we initially thought.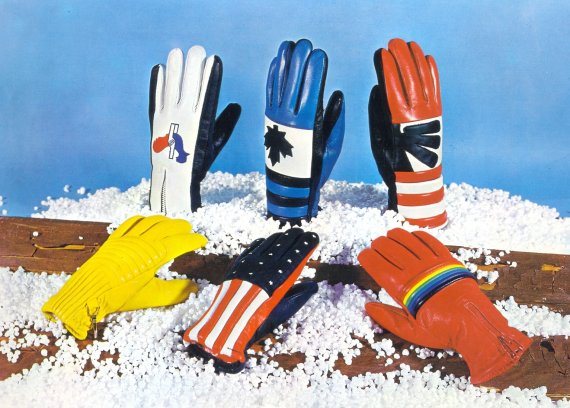 You've also opened an online store, why is that?
We didn't start until 2017, which was certainly quite late. In terms of history, we've always seen ourselves clearly as a trade brand; we didn't want to put any obstacles in our retailers' way with our own store. But what I do believe today: If you don't have your own online store, you're going to go under and you won't be taken seriously anymore – even by retail. Our online store is a luxury with about one percent of sales, but I don't see it as a revenue generator either. We need it to make our own experiences and to be present in countries where our distribution network has large gaps. We remain, clearly, a retail brand.
What have you already learned through your shop?
We're learning more about our customers. We know their ages, whether they're male or female, the regions they live in, and which sports they practice. That is very exciting for us.
The industry has been demanding more data exchange between industry and retail for some time now. But not all retailers want that. How do you see it?
I think the more networked we are on the market, the more successful we can be. But I also understand the other side. We try to offer support where we can and may.
Where do you produce?
We manufacture the complex products in Asia with our long-standing production partners. Our heatable glove, for example, consists of about 100 individual parts, something we could no longer produce in Europe. But our caps and wool gloves come from Austria, and our socks from Italy.
In the course of digitalization, more and more people are talking about automation in clothing production. Do you see any new opportunities in the coming years?
I'm not seeing them yet. It's already feasible in the field of knitting, but for highly complex, multilayered, and multi-dimensional gloves as we make them, I don't see any automated solutions that go beyond cutting yet. Even in 3D printing, I don't yet see a solution for, say, integrating the warming air chambers.
You're already bluesign-certified. Are there other plans towards sustainability?
If you're serious about it, you have to improve every year! Sustainability isn't a one-year project, it's like skiing: You want to be continuously evolving. Our next goal is to produce in CO2-neutral way. We're working on that right now.
You also work with many professional athletes. Why is that important to you?
We're all pretty good on skis at Zanier, but we can never test our products the way professional athletes do. We need feedback from the best to make the best products. That's why we've invested a lot in sponsorship in recent years. This feedback is important for us, even more important than the multiplier function of the athletes.
What feedback have you gotten, for example?
It's very diverse – sometimes it even makes us laugh, because there are things that we never expected. The snowboard gloves' seams don't tear, they burn! The snowboarders glide over the slopes with their fingertips, making the materials melt. We've learned that snowboarders need function and style; for mountain athletes, anything even closely reminiscent of design is undesirable. Pure function is what counts. Sports and style are evolving, and we are learning with them.
How will retail and industry continue to develop?
In principle I think that not fear, but optimism should prevail. Stationary retail will also continue. But I also see that everyone has to be able to do multichannel. For our industry, I see that we need to become faster to be able to react to the extremely rapidly changing conditions.
Our dependence on the weather makes that necessary. We had a very good winter last year, and fortunately the retailers ordered carefully, otherwise we would soon have the first discounts in the retail in view of the weather conditions today. We're investing in more warehousing. This may not be desirable from a classic financial point of view, but it is necessary from an entrepreneurial point of view and for our long-term goals.
In which countries are you strongest?
We're extremely strong in Austria and generate around 40 to 50 percent of our sales here. After that are Germany and Switzerland, followed by Italy. Other markets include Denmark, Scandinavia, Eastern Europe, and the US. That's where we're building up the business.
You come from the fields of finance and management consulting. Have you always wanted to take over Zanier?
No. But I missed contact with the outside world in the financial sector, and in management consulting it always bothered me that I had to leave the implementation of my concepts to others.
When the question arose in the family as to whether Zanier should be continued or should an exit be prepared, we decided to continue. Despite all the stress my father had as executive, I was always very impressed by how much joy he found in his work. A company handover is always a challenge, and therefore associated with ups and downs. Nevertheless, together we've managed to master the handover successfully, both in terms of family and business.