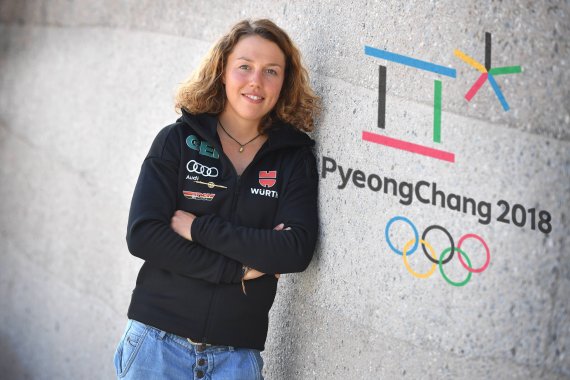 As a reward for her perfect last season, with the show of gold at the World Championships and the overall World Cup win, and as the perfect preparation for the Olympic season, Laura Dahlmeier treated herself to a South America trip to the Andes. The 24-year-old and a friend ascended the 5,947-meter tall Alpamayo, among others.
The ascent of the most beautiful mountain in the world brought her "the peace needed for the upcoming season," said Dahlmeier. "I look for a certain challenge in life. Just going on a beach vacation would be too stale for me," she says. "Of course, the risk is higher on the mountain. But that also means that you have to be more present, more intense. That gives me a lot of strength."
As a distinct family person, Laura Dahlmeier still lives in an apartment in her parents' house. J
ust like Magdalena Neuner, an early end to her career is conceivable. "In any case, I can't imagine doing biathlons forever. I definitely won't be doing it as long as Mr. Björndalen, who's still celebrating successes past 40. After that I still have a couple of things planned. Ultimately, we only have this one life."
Achievements:
Seven-time world champion (she most recently won five out of six possible gold medals at the 2017 World Championship in Hochfilzen, Austria), sitting overall World Cup champion, but thus far still no Olympic medals.
In the past year, she's crowned herself the most successful female biathlete in history in one world championship, won the most World Championship medals in a row, and become the most successful German biathlete in World Championship history.
Social:
Instagram: Over 64,000 followers
Facebook: Over 167,000 followers
On Facebook and Instagram, Dahlmeier is a true star with fans – even if she doesn't reveal much of her private life. She especially loves nature, something she always shows with posts of impressive landscape shots.
Sometimes the down-to-earth woman will also reveal a little bit more from her private life – for example, what she likes to eat.
Outfitters/sponsors:
Fischer (skis), Viessmann (helmet sponsor), DKB, Adidas, Kornspitz, Joka, AOK, Oneway, Osprey, Petzl, Scott, Sponser Sport Food
Income:
Dahlmeier brought in roughly 300,000 euros in prize money with her World Cup and World Championships successes in the 2016/2017 season. Her estimated yearly income comes to around one million euros.
In demand online:
Laura Dahlmeier hasn't just had lovely experiences when climbing. She once sustained a bone fracture while mountain climbing in the Bavarian Alps, and was even arrested on the way to the enormous Elbrus in the Caucasus Mountains.
Portraits of other stars of the winter sports season: