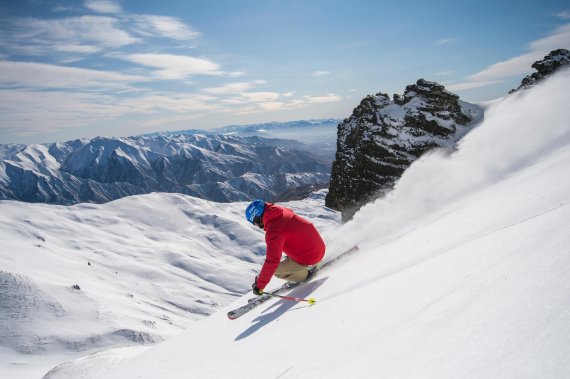 China's winter sports boom knew no limits in the last years. The forecasts for the next five years until the Winter Olympics 2022 in Beijing are very promising.
Business is flourishing and what the Chinese lack in knowhow, they import by cooperations with veteran skiing nations like Switzerland, France, Austria or the USA.
Discover the Chinese sports market and be discovered at ISPO SHANGHAI 2017 from July 6-8. Apply now! >>>
But there are also smaller nations taking proactive steps towards China: Like New Zealand. Bridget Legnavsky is General Manager of the Cardrona Alpine Resort on New Zealand's southern island. She has established contacts to popular Chinese ski resorts for several years.
ISPO.com spoke with the winter sports expert, who has been in business for 24 years now, about several projects of the Cardrona Alpine Resort in China, the benefits of the cooperation and things China could learn from New Zealand.
Cardrona Extends Into Year Round Destination
ISPO.com: Miss Legnavsky, you are from New Zealand, I'm from Germany. But we met in Nanshan in China. I was there for the ISPO BEIJING as a journalist. What was your mission there?
Bridget Legnavsky: New Zealand and China have good trade relations, there is a lot of business going on. The Cardrona Alpine Resort is tourism organization in New Zealand and at first we are a skiing resort but we are definitely extending into a year round destination.

The ski market was stagnant for the last couple of years in New Zealand with our traditional market. China, being a new ski market, gives us an opportunity to gain new skier visits here in New Zealand and help us grow our numbers. It's a massive market that is just learning to ski and the Chinese are already keen travelers to New Zealand.
Was this your first trip to China to promote New Zealand and Cardrona in particular?
No, we are doing this for two years now and the outcome is pretty satisfying because a lot of people are aware what Cardrona is. We already have staff in every department in Cardrona that speaks Mandarin, just to be even more China friendly.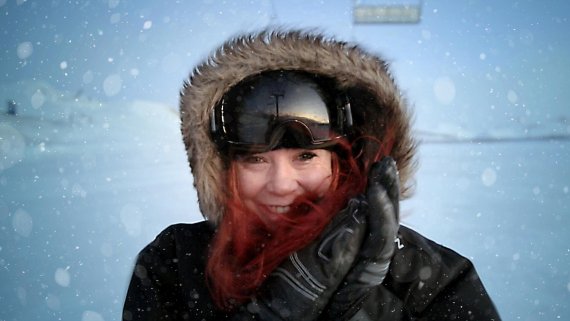 How do you attract the people from China?
We all have seen the growth forecasts which are quite phenomenal. So, we had some different strategies for Cardrona. Nanshan is very close to Beijing, sometimes you feel like you're in Beijing. It's rather small but it has the only terrain park in China and Cardrona is very into parks. We sponsor the Nanshan Open which is a Freestyle Event and there it is all about branding.
"In China It's All About Trust"
Was Nanshan the only destination you visited?
After Nanshan we went up north to Wanlong in the Chongli district and to Secret Garden Ski Resort as well. In Wanlong it's kind of different, we work with the staff and do a lot of instructor training. Also we are doing an instructor exchange where instructors from Wanlong work at Cardrona and we sent our Instructors to China to help them with their English and of course the instructor education.

And in the next weeks we will send a Cardrona Parks Team there to design a park for them. A lot of westerners don't know what an exceptional work the Chinese do there. The mountains are not comparable but the grooming and preparation of the slopes is unbelievable.
That's a lot of projects and a huge amount of work. Whose initial idea was all this?
We've done it by ourselves. It took us a while to get to know the right persons and get some traction because in China it's all about trust. So, for quite some time you feel like a mouse in an exercise wheel, you run and nothing happens.

But then we met the right people with our connection to Real Journey's and they already had a lot of deep connections with Chinese. Also, international congresses were very helpful for us. In the end, it's all about making connections and talking to people.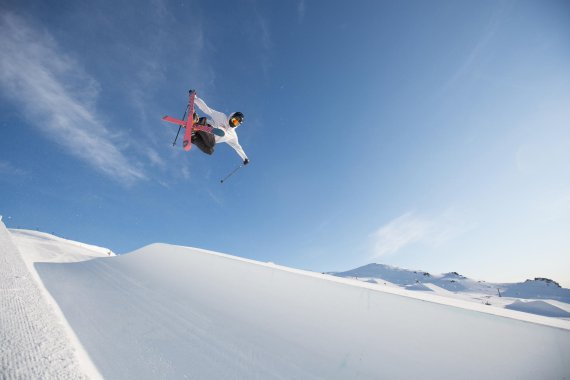 Why should Chinese winter sport lovers go to New Zealand? What are the benefits?
New Zealand is a complete different experience to the rest of the world. Down in the valleys is no snow and you can go mountain biking and everything and if you go up the mountains above the tree line you have all the snow and a very wide and open area – a little bit like Europe.

So, it is kind of a holistic experience, especially in month like September. It's spring time and the snow is still amazing but you also can start water skiing. We have no pollution, no smog. The air is crystal clear and you can so for miles.
Legnavsky: "They Are Just Getting Started"
Back to China: How much of the potential regarding Ski Resorts and Ski-Business have the Chinese reached so far?
They are just getting started. The Chinese are very well planned and building ahead of the crowd. The three biggest resorts Wanlong, Secret Garden and Thaiwoo have a lot of space, it is not crowded yet but they trust in their forecasts.

In Thaiwoo for example they have approximately six lifts but they are planning with many more in the next five years. At the moment, there aren't that many customers but once the bullet train from Beijing is built and just needs under an hour to get there this will really change.
What is in your opinion the most pressing point they must work on?
Definitely customer service. For example, a lot of ski instructors don't have much experience in dealing with people and teaching skiing so first and foremost it is important to train high level teaching skills and guest service skills so that these products become professional. This is so important because they can make the customers addicted to skiing.

A basic problem, but that will pretty sure not change in the near future is interaction with international guests. It is very hard to get around without speaking Chinese, the restricted internet feels strange and there are a lot of bizarre rules we just don't understand.
What was the most surprising experience you had during your trips to China?
On the positive side, I would say they really look after you and are amazing hosts. And they know how to celebrate success. That's one thing we definitely can learn from the Chinese. What is real negative, you must be aware that you can't take your skis around the country easily.

For example, to get from the airport to your hotel you have to pre-organize a taxi because they are just not used to it. Asian people in general travel very light and the fact of owning and carrying around skis is not very common.
China Not Afraid to Ask for Help
During the ISPO BEIJING and a lot of other events, the Winter Olympics 2022 are one of the hottest topics. Is the country focusing a little too much on the Olympics and forgetting about the grassroots of the sport?
Let's put it this way. If China decides to do something, they will do it better than it's ever done before. They are a very proud nation and hosting the Olympics is a very prestigious task.

So, I'm sure a lot of people focus on the Olympics but their human resources are so big that there are so many people at the same time who are doing something completely different. And they are not afraid to ask everybody for help accomplishing their goals which is why the probably will end up with a melting pot of the best ideas ever.
If China is on one end of the ski business development scale and let's say Europe and the US on the other end. Where sits New Zealand?
I would say you can compare New Zealand to the smaller resorts in the US. A difference is that we don't have real estate as part of the resorts. We have some base facilities, a little bit of food and beverage and on average four to five lifts. But in terms of the development we are on the same page like the US. We are very strong in events, we have eight world cups in New Zealand.
What are the numbers for Cardrona? How many days of the year can you do winter sport business?
We have six ski lifts and 200 certified instructors for a daily average of around 3.000 people. The problem is our seasons are very short. We get busy for maybe two month but we are working on lengthening our season. 
What could be possible actions to accomplish this goal?
A trend that we see is that a lot of people just want to do sightseeing on top of the mountain rather than skiing. If we grow the numbers of the lift tickets we might be able to build some more lifts. The resort don't have to be small, we have plenty of space. But we cannot just build stuff and assume the people will come like they do it in China. We need the people first and then act accordingly.
China already tries to develop alternatives for the summer-time. Is this a field where China also wants to learn from Cardrona?
We are open the year-round and of course that is an interesting topic for China, too. But I bet you they do these things quicker than us. It's the same like the lift building. We do it by demand, they build in advance. There is no doubt that if they want to do projects like that they will overtake us quickly.
Discover the Chinese sports market and be discovered at ISPO SHANGHAI 2017 from July 6-8. Apply now! >>>