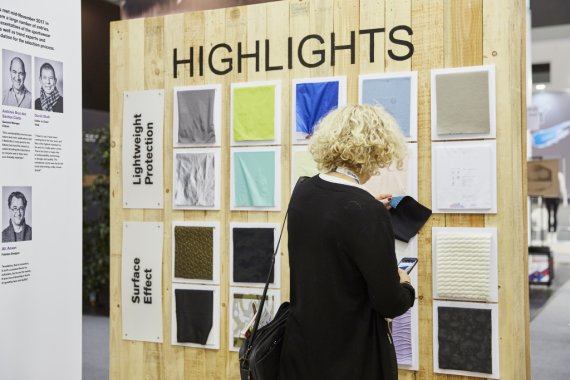 The sports industry needs a reorientation of its process chain, with much more speed and a stronger focus on the actual trends and needs in the market than before. Continuing to tighten the cost screws won't help in the long run. This realization is gradually gaining ground among several sports companies and retailers.
While production in the Far East today is often difficult to monitor and direct, digitalization will also become a game changer for sourcing. Mammut and the Berlin start-up Foursource, a digital B2B procurement platform that connects manufacturers with buyers worldwide, talked about why we need a reorientation and how it can be implemented at the ISPO Digitize Summit.
The market is demanding faster and faster adaptation times, and the customer is more informed than ever before. "Predicting customer wishes is becoming more and more of a guessing game," explains Dr. Oliver Pabst, CEO of Mammut. Today, when trends can emerge and gain worldwide significance within days thanks to the Internet and social media, product development in the sports industry - which takes 80 to 150 days alone - seems hopelessly outdated. Twelve months can easily pass before the product is finally produced and delivered. The result: By the time the customer can buy the product, it's already old hat.
It's no wonder that many collections are looking more and more similar. Everybody's playing it safe because nobody knows what's going to be popular in a year. In addition to that, it's not possible to re-produce quickly enough when surprising bestsellers emerge. Everyone knows that this months-long process chain doesn't work well: Market saturation is increasing, margins are falling. In any case, it only works because there haven't been any alternative sourcing models so far. At the same time, consumers want more individualized products. This makes the demand obvious: We need new solutions to finally be able to react more quickly and flexibly to new market trends.
"If, like many major brands today, you only know 50 percent of your supply chain," explains Jonas Wand, CSO of Foursource, "you can't react quickly to trends. You have no control over your process chain." To change that, Wand and Godecke Wessel founded Foursource in 2016 as "a kind of matchmaker for the textile industry." Both come from the clothing business, Wessel being a long-time Falke employee, Wand with Bogner. With the digital B2B procurement platform, they connect manufacturers with buyers worldwide.
They want to use it to create more transparency in the global, highly fragmented procurement markets and establish better standards. "Suppliers and brands can connect via the platform, brands can tender contracts, and producers can offer free capacities," Wand continues. An algorithm brings suitable partners together, with Foursource ensuring the correctness of the data by validating the respective partner profiles. Wand is convinced that, this way, the entire process chain can be made simpler and more efficient. 1,500 producers and more than 350 brands from the entire textile industry are already active on the platform.
It's not just about facilitating more transparency. "We have to completely reorganize purchasing," the CEO of Mammut explains further. Instead of aligning purchasing with the planning process like before, he wants to make it demand-oriented. While today, expensive trend forecasts often still form the basis for the protracted product development process, in the future the development should only be started when the demand actually becomes apparent.
His vision: "From the trend to retail in 30 to 40 days." This is huge for the sports industry, but no longer a big deal for the fashion industry. Inditex, as a fast-fashion pioneer, manages product development and production within a week.
In the long run, the digitalization of the supply chain will also mean that competition among production companies will grow, and there will be more fluctuation amongst sourcing partners. In addition, only the companies who will join or be able to join digitalization will be able to survive.
Greater transparency and competition can also accelerate progress in sustainability on the production side. Until now, rapid changes were barely possible because every new production partner meant a great deal of effort for the company. Pabst: "Thus far, we've been relatively limited in sourcing to our existing partners. In the future, the whole world is going to be open to us."