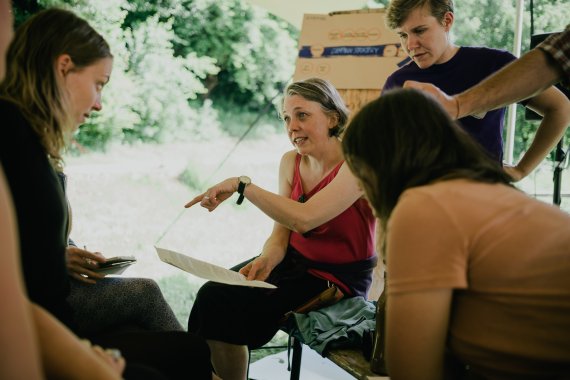 As a platform for direct and emotional interaction with customers, social media like Facebook and its subsidiary Instagram can be the perfect platform for sports and outdoor brands. However, unfiltered and uncurated exchange also has its dangers: Hate comments, inflammatory content or racism do find their place on Facebook because the company does not apply its platform rules to content sufficiently in practice.
Inaction against discrimination, which several outdoor brands have now taken as an opportunity to hit Facebook where it hurts most: advertising revenue - the social giant's main source of income.
The North Face and Patagonia already joined the US civil rights initiative "Stop Hate for Profit" in June and will no longer advertise their own posts on Facebook and Instagram.
Purpose ver reach, because by doing without advertising, brands lose visibility for the end customer. A price Patagonia is willing to pay, according to the statement: "Facebook has failed to take action against the spread of hateful lies and dangerous propaganda." Until the end of July, the U.S. Outdoor company will not advertise any postings. On Instagram, Patagonia has not posted since June 4 - and that with 4.5 million followers, which were previously updated several times a week with new Patagonia content.
Since 1 July, outdoor equipment supplier Vaude has also stopped paid advertising on Facebook and Instagram, even though the two platforms account for around 25 percent of Vaude's media budget.
"We support the campaign with full conviction and reiterate the demand to Facebook not to further promote hatred, division and manipulation", says Manfred Meindl, Head of International Marketing Vaude: "Facebook imposes very strict terms of use, but unfortunately only on paper. In practice, they are not implemented consistently. This is very important to us, precisely because we consider Facebook to be a very important platform for the exchange of information between people. We very much hope that Facebook will address the demands and use this opportunity to be a platform for a more humane society and a better world".
On 2 July, two global players from the sports industry, Adidas and Puma, followed suit, while in other sectors, world brands such as Coca Cola and Levi's joined the movement.
And Facebook? The company lost around 50 billion US dollars in market value at the end of June as the boycott movement gained momentum. In the meantime, however, the share price has recovered and is back at its previous level.
Also because, in the face of public pressure, the company announced that it would stop a "wider range of hateful content" in ads and flag posts that violated platform rules.
A zoom meeting between Facebook leaders, including founder Mark Zuckerberg, and the initiators of the protest ended disappointingly: "We have seen little today, and heard almost nothing," said Jonathan Greenblatt, CEO of the Anti-Defamation League, of the discussions. 
Although Facebook semmed to be interested in dialogue with companies, it is less interested in action, NAACP CEO Derrick Johnson accused the social giant. After the unsuccessful talks, the protest action will continue.
Translated with www.DeepL.com/Translator (free version)