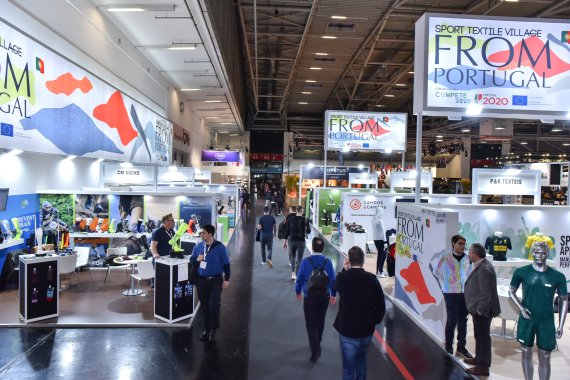 Portugal is not spared from the corona virus. The westernmost country in the EU has over 2300 coronavirus cases and 33 deaths.
The Portuguese textile industry, including many exhibitors at ISPO Munich and OutDoor by ISPO, has now launched an initiative in the fight against the corona crisis to support hospitals with textile equipment.
The textile association ATP, together with the Citeve Technology Centre, is organising a platform of the Portuguese textile industry to respond to the call of the Ministry of Health for textile equipment for hospitals. Several clothing manufacturers from northern Portugal spontaneously offered to switch their fashion production to protective masks and clothing. A challenge is the purchase of suitable fabrics, which are normally imported from India or China.
However, the vertical structure of the Portuguese textile industry allows for the development of these fabrics directly on site, in cooperation with spinning and weaving mills.The research institute Citeve as technology partner is currently carrying out various material tests in order to meet the high technical and medical requirements of the products. The first hospital gowns were already delivered to a hospital in northern Portugal last Friday.
"We have received a lot of support from the companies, many of them even without any experience in manufacturing these devices. The biggest problem is the scarcity of resources, so we spent the whole week studying the materials that could meet the technical requirements and preparing technical documentation to supply companies for the manufacture of production lines," explains Braz Costa, Citeve's managing director.
This year, 40 Portuguese companies participated in ISPO Munich, mainly from the textile and sports fashion industry.
For more than 10 years, the textile association - through its agency Selectiva Moda and together with its technology partner Citeve - has organised two Portuguese joint stands at ISPO Munich. Portugal is the world leader for high-quality technical textiles, especially performance fabrics. This year, 24 Portuguese fabric samples were awarded at the Forum ISPO Textrends.