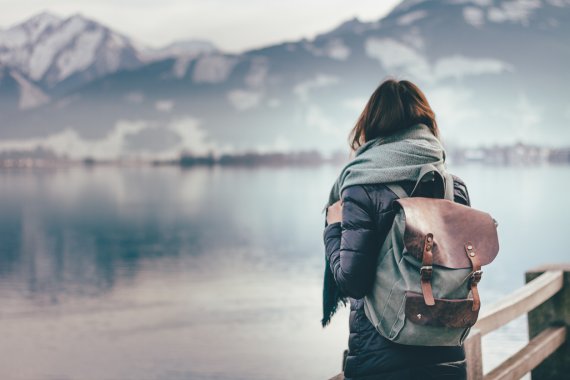 It was breaking news on the first day of ISPO Munich 2019: John Jansen resigned from his post as Head of the European Outdoor Group. His successor is an old acquaintance: Mark Held. In 2003, Held was one of the founders of EOG, from 2005 till 2018 he acted as Managing Director.
After two terms of office, Jansen had to hand over the office according to the regulations. Held is now the first president who does not hold the office on the side. He gets paid for it three days a week. In an interview with ISPO.com, the two EOG superiors explain what they intend to do.
ISPO.com: Congrats, Mark Held, for becoming the new president of the EOG. John Jansen, what advice do you have for your successor?
John Jansen: I don't think that I need to give him a lot of advice. But I think what we do achieve is continuity. And I think keep working as a very open organization with building a team to get the members involved. I think that's what it's all about.
And what kind of wishes do you have for the next years?
Jansen: My key wish for the EOG is that we, as a sector, work as a team. I have to say that there are still too many brands that don't participate fully in our key initiatives such as reducing plastics and our overall continuous efforts to conserve the nature. Some brands still need to wake up and change their mind so that they become part of a moving outdoor industry. I firmly believe that this is the only way to prepare properly for the future if we want to grow. And for sure, the big brands are crucial for that. Some people should be simply more active and that's what I hope because eventually, it will be better for everybody.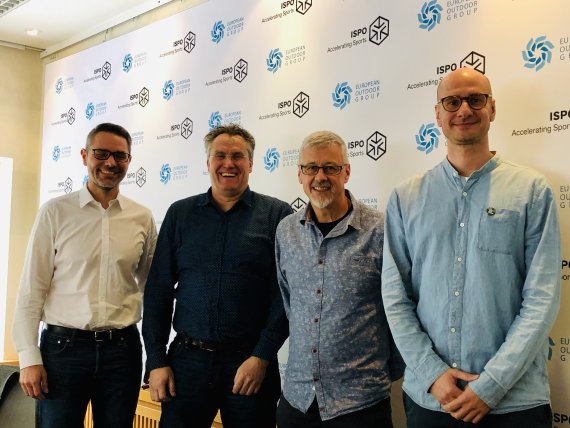 So, there are two wishes: to unite the EOG and to be more active. Mr. Held, what are your aims as the new president? Of course, you're a very well-known member of the EOG right now already.
Mark Held: I echo what John's saying. You know as an industry we have to define what it is we stand for and then live up to those expectations. What makes the outdoor industry special is that we have these deep principles and views about things like the environment, about sustainability, about cooperating with each other.
Things that really make us different and unless we all understand that we need to work together to enhance this and to grow it then we lose out and it's suboptimal. In addition to that I think we have a big task to establish OutDoor by ISPO as the definitive outdoor trade for - not only Europe - but even globally. There are loads of ongoing initiatives at the moment and the opportunities for our sector to forge a differentiated future are real and within our grasp.
The initiatives you have are quite different and range from sustainability initiatives to initiatives about the industry as well. What would you say would be successful at OutDoor by ISPO?
Held: I think success starts with the fact that the entire industry is realizing that it's not just about brand selling to retail. It's like a power station of new ideas, of contacts, of new relationships. All these things come together in a good event. Trade fairs are hugely complex beast that generates amazing amounts of energy and amazing amounts of business - and we need that.
So, a successful OutDoor by ISPO includes all those things and our intitiatives are indeed diverse, but they all lead to the same thing. So for example, conservation of nature is a deeply held principle as is respecting the environment, but we also need to stress such issues as they are vital for ensuring that there is a nature for outdoor people to get involved in and getting new people involved is part of growing the market. So if you look at all the various things we're involved in you will see that there is a future focus on all of them.
Mr. Jansen, how would you describe what is outdoor about?
Jansen: I would say it's not up to me to describe. The consumers define what they think of as outdoor. And I think the biggest mistake from the outdoor industry - maybe historically - is that we've been too traditional. Sure we need to value tradition but at the same time it is our job to fulfill the demands of consumers and deliver what they expect from us.
And the consumer expects more and more and more in a different ways, so, the old sell-buy is over and it's increasingly about the values that brands and the sector stand for. So OutDoor by ISPO needs to reflect what's happening on the consumer side and going this route you don't end up with a traditional show. You end up with a complete 360 degree program in the show.
Held: And I echo that. I've never understood why paddle sports is not outdoor. I've never understood why mountain biking is not outdoor. If the consumer thinks it's outdoor it's outdoor. That's the key thing. It reminds me a bit of the Monty Python's Life of Brian film where you have the People's Front of Judea and the Judean People's Front fighting each other when there is really no difference between them.  It doesn't make sense to be super restrictive in what outdoor is and I think what we need to be as a sector is welcoming and open. For sure this is a substantial change in thinking, but one that is by no means impossible and ultimately it will lead to a more diverse and profitable outdoor sector.
What should brands do to become closer to the consumer?
Held: The key issue is to ensure that a brand understands its consumers and then the second part is understanding what you as a company believe in and represent. What do you stand for? What do you believe in and what face are you giving to the consumer? What does the consumer see when he looks at you as a company? Understanding how these things are increasingly important to brand equity and consumer's choice is super, super important.
And Mr. Jansen, what are you doing with your time now?
Jansen: I will continue to sell shoes. The Presidency was additional to my work as head of Keen EMEA and I've done it as I believe we all have a responsibility to give something back to the outdoor industry. So I'll continue to support the EOG and who knows, maybe I can give some of the time that I'm freeing up to being outdoors a bit more! That would be a good thing.