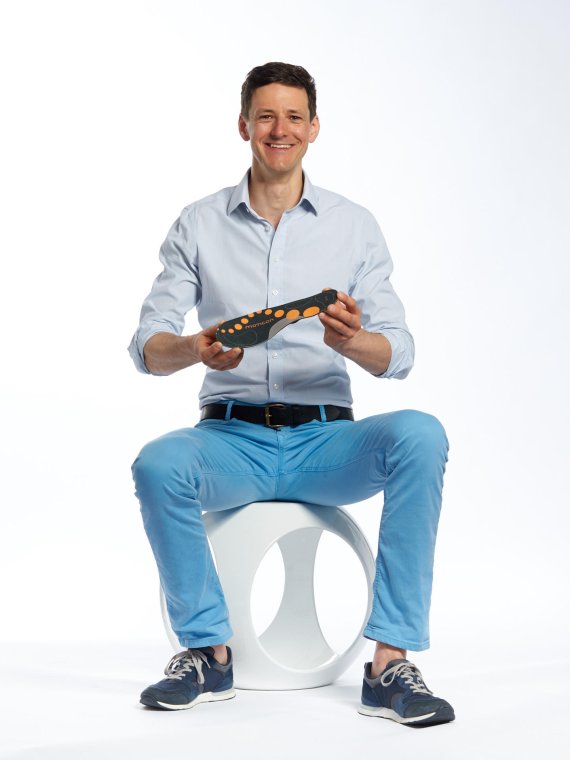 It was when Moticon first started developing their insoles for use in other sports that the startup really got going. Moticon's CEO Maximilian Müller explains to ISPO.com exactly what the mistake that the startup made six years ago was and why the business idea works today.
Register here for the ISPO BRANDNEW startup competition
Moticon CEO Müller in Interview

ISPO.com: Mr Müller, in 2010 your startup was recognized at ISPO BRANDNEW. How have things been since then at Moticon?
Dr Maximilian Müller: On the whole, it's going very well. We have firmly established ourselves in the areas of professional sport, orthopedic technology and scientifically research. The number of employees has almost tripled to 16, with two more set to start in the fall.
Revenue is also fulfilling our expectations. Strongly investing in our own production, sensor manufacturing processes, assembly and quality assurance has really payed off. "Made & Designed in Germany" is one of Moticon's key unique selling points.
Moticon: From Insoles for Ski Shoes to a Sports All Rounder
You were recognized at ISPO BRANDNEW for an insole for ski shoes – how did it become an insole for all sports?
After participating at ISPO BRANDNEW, we made a backwards step. Moticon's starting point was to make laboratory-level technology available to the normal skier. We wanted to investigate how changes in body position and weight distribution could be used to get the perfect momentum. Our vision was to create a wireless, easy-to-operate sensitive insole as a wearable for the consumer market. For this we were honored at ISPO BRANDNEW 2010. But we were unable to get "SkiGo" down to the price we had hoped for – one that was affordable for consumers.
That must have been a heavy setback for you...
Yet it proved to be a stroke of luck for us. We had been completely focused on professional uses, where it is not the price but the technology and the possible applications which decide if you can sell your product. We then developed three core segments: Moticon PHYSIO, Moticon ORTHO and Moticon SCIENCE.
After six years of further development, what can your sensor insoles do?
Moticon analyses the pressure load on your foot, asymmetries in weight distribution and areas of particular pressure. Gait lines, ground contact time and jumping height are also measured and evaluated. On top of this, muscular imbalances and hidden gait problems can be identified. The system consists of the sensor insole in conjunction with software or apps depending on the application. Setting up and carrying out measurements is not very complicated and can be done in under five minutes for a standard analysis.
On top of this we are focused on interaction – between doctor and patient, trainer and athlete. We optimize this process through the use of a cloud-based system. The data can be retrieved anytime and anywhere.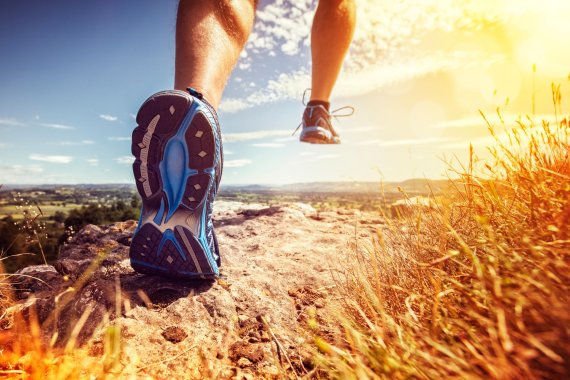 Is the ISPO BRANDNEW award still important to your company?
Absolutely! We still get inquiries today related to the ISPO BRANDNEW award. It's a seal of approval and a recommendation that our customers hold in high regard. And we, even at such early stage, attained public recognition which we could not otherwise have achieved. It gave us a jump start, significantly accelerating our development.
Moticon Insoles at the Olympics 2016
Have you got any tips for new sport startups which they should pay attention to when developing their ideas?
Those who are developing hardware should make sure that their product can really fulfill its key functions and that a reasonable quantity can be produced. When the product doesn't do what it says it can, that can be very damaging. We should have taken more time at the beginning. In retrospect I would gladly have gone without some of these experiences. It's better to plan six months for the testing process and to search for partners who can build not only a prototype, but can scale that up to larger quantities. You should also let market feedback flow into the product's development.
ISPO BRANDNEW 2015 winner: A camera which takes 360° photos.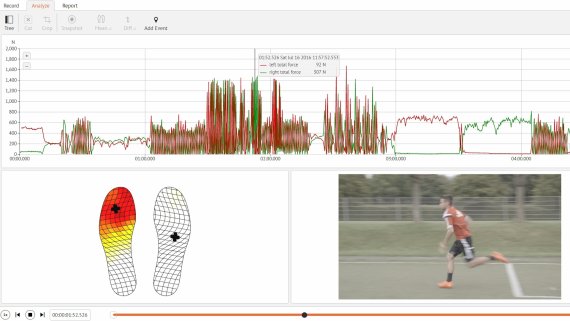 What are your next goals?
From the end of 2018, if not before, we hope to have created another product for the general consumer. This time, we'll do it right! Our product is not only relevant for professionals, whether it's individual gait improvement or rehabilitation after an injury. Our sensor insoles are already in a position to send a warning to your phone when, for example, you are putting too much pressure on your leg after an injury.
Where is Moticon being used in the professional sporting world?
Our sensor insoles are used in fast, dynamic sports such as ice hockey, speed skating, alpine ski sports, ski jump, basketball and football. Together with Christian Haser, the manager of the medical division of the club, we just recently tested the entire FC Ingolstadt 04 football team for the "Gläserne Athlet" (glass athlete) project. And at the 2016 Olympics in Rio our insoles were used by medal winners – unfortunately that's all I can say on the matter...
Do you yourself use Moticon?
Of course. I test all our products myself and run 20 kilometers a week with them. 
This is Moticon:
Founded: 2008, while founders Maximilian Müller and Robert Vilzman were still pursuing their engineering degrees.
ISPO BRANDNEW: In 2010, their idea for a sensor insole for skiers was honored by ISPO BRANDNEW.
Ski Go became Open Go: OpenGo emerged out of SkiGo in 2010 – this is when the startup really got going and established itself in the market.
Employees: As of fall 2016, Moticon has 18 employees.
Company location: Munich
About ISPO BRANDNEW: Every year at ISPO BRANDNEW, young and innovative companies in the sports industry are honored. Their ideas, concepts and resulting products give new life to the industry. Startups can still apply to this year's ISPO BRANDNEW until October 4.