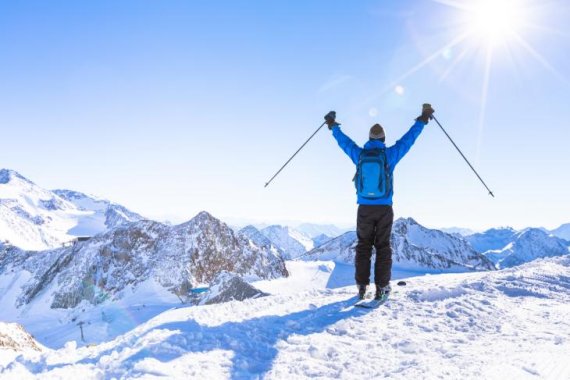 Sustainability is a much quoted term which renowned companies like to write down on their banner. It begins with the procurement of resources, continues in the production process, and ends up in a responsible marketing and communication strategy. As ambitious as that is, it remains difficult to maintain an overview of all the levels since all of the suppliers and external producers also need to work in terms of the self-assigned sustainability.
Various standards have been established to shape production in even more sustainable ways. The bluesign® system focuses on the sustainable manufacture of textiles. Pollutive substances are excluded from the production process from the very beginning onward. Adherence to the guidelines is monitored.
One especially harmful substance is PFC, meant to ensure the breathability of outdoor clothing. Companies are voluntarily committing to the exclusion of PFC from the production process – but thus far there are only a few completely PFC-free products on the market. 
Membership in the Fairwear Foundation means companies are committed to fair working conditions in their supply chains and in their own business. For the sustainable production of down the Responsible Down Standard is fixed.
The ski industry also depends on one external factor that can't be swayed: snowfall. If it fails to appear, even the best sustainability strategy will be of no use. Solutions need to be found: Multiuse clothing that works equally well on the mountain and in the city, a broad product range that doesn't just concentrate on the winter and/or also addresses other winter sports. 
But even ski tourers have a great responsibility. On tours in the countryside, they sometimes move through protected regions, and will inevitably enter into the habitats of wild animals. This can disrupt their rhythm of life considerably, as they have to shut down their energy balance in winter and would need to tap vital reserves in escape mode.
The German Alpine Club (DAV) has published guidelines to make ski touring off the slopes more sustainable. These include observing the markings, notes and route recommendations of the DAV "Environmentally Friendly Ski Mountaineering" project, respecting plant and animal reserves and sanctuaries, avoiding noise, leashing dogs and using maps bearing the DAV quality seal "Naturverträgliche Skitouren/Wintertouren" (Nature-Friendly Ski Tours/Winter Tours). 
The DAV and consumers aren't the only ones who see themselves as committed to being close to nature. How will the industry meet this claim? ISPO.com asked leading industry experts about what role sustainability plays in their corporate philosophy and what they think of the DAV's approach to publishing guidelines for responsible ski touring. Providing exciting answers:
Black Diamond: Stephan Hagenbusch, Vice-President of International Sales
Dynafit: Alexander Nehls, International Marketing Director 
Fischer: Franz Föttinger, CEO
K2 Sports: Stefan Stankalla, Sales Manager K2 Skis
Mammut: Valentin Strohmaier, PR
Ortovox: Hendrik Reschke, Head of Communication
Black Diamond Equipment is a manufacturer of climbing, skiing, and mountain sports equipment headquartered in Utah. The company was founded in 1954, and also maintains global subsidiaries in Innsbruck, Austria and Zhuhai, China.
Stephan Hagenbusch, Vice-President of International Sales: "Sustainability is an important value for Black Diamond, one we've also dedicated ourselves to in our 'Code of Conduct.' For example, we're putting increased focus on environmentally friendly materials when developing skiwear and reinvesting parts of our profits in environmental protection and social projects all over the world. 
Our basic attitude is "leave as little trace as possible." That's true for both climbing and the backcountry sector. At Black Diamond, this is an important concern for us, and we want to draw attention to it through various events and train consumers' awareness. That is why we also emphasize the guidelines of the German Alpine Club for sustainable ski touring. Our basic approach as a manufacturer of ski touring equipment is reflected in one of our basic manifestos: Leaving behind as little trace in nature as possible."  
Dynafit Sports GmbH is a mountain sports and ski touring specialist headquartered in Munich. Dynafit has been part of the Salewa Group/Oberalp Group since 2003 and employs more than 200 people.
Alexander Nehls, International Marketing Director: "The topic of sustainability is also very important to us. For example, we are very proud to have already been a leader of the Fair Wear Foundation for the last year. We were able to achieve that because, among other things, we have clear supplier audit guidelines and follow them incredibly closely. 95% of our production is located in Europe. That lets us shorten transport routes, promote the European Economic Area, and better control working conditions.
Furthermore, we're working together with the RSL (Restricted Substance List) to do our part for the environment. For example, right now we're developing a solution to offer completely PFC-free products in the future. We've also been bluesign® partners for several years now. Our Oberalp Group puts a lot of importance on high employee engagement in the field of sustainability. Our main building in Bolzano, for example, produces more energy than it consumes.
And the DAV's ski touring guidelines? It is also of great importance to us to find answers in this area, and to respect nature. We get our joy in sports from nature, and that is why we support these kinds of activities by principle. But there always needs to be a dialog there, too."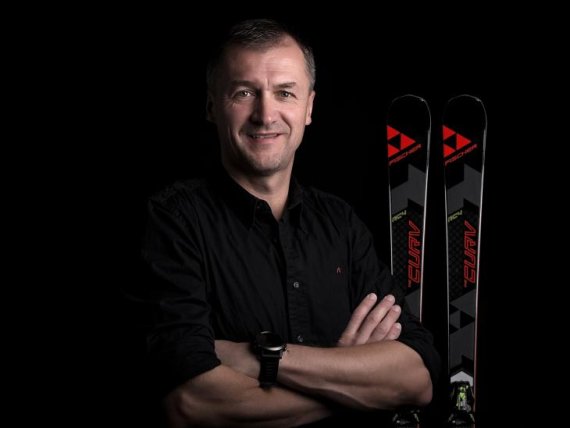 The Fischer Sports GmbH manufactures items for alpine and Nordic ski sports. The company is headquartered in Ried im Innkreis, Austria, where the company employs more than 450 people.
Franz Föttinger, CEO: "As an Austrian family-owned company, Fischer focuses on social, ecological, and economical sustainability. All buildings at the company headquarters in Ried im Innkreis are heated from the geothermal network. Fischer focuses on biomass in ski production. In addition to the first step of waste avoidance, our waste management concept includes recycling (plastic and aluminum/metal waste) and thermal recycling of the remaining waste.
All water from our processes is recycled and reused by internal purification. Other examples are sustainable lighting systems, RPM-regulated motors in our production facilities, and much more. The CIP model "Kaizen" in particular provides ongoing process improvements. On the subject of social sustainability, Fischer places special importance on things like prevention, employee health training and workshops, and employee safety. 
And the DAV's ski touring guidelines? We welcome these kinds of approaches. It's absolutely an important point to protect the alpine habitat and still guarantee enough space for skiing."
K2 Sports is a company founded as K2 Inc. in 1961 on Vashon Island, near Seattle, that manufactures skis, inline skates, snowboards and mountain bikes. K2 Skis is a single-source supplier for the alpine sports and touring sectors.
Stefan Stankalla, Sales Manager K2 Skis: "Of course the DAV's guidelines are positive approaches. We also support the environmentally friendly ski touring with our educational touring trail in Mittenwald, for instance. Here, touring newcomers can learn everything there is to know about touring on precisely labeled paths, without negative encroachment into the natural habitat."
The Mammut Sports Group AG is a Swiss manufacturer of mountain and trekking equipment with headquarters in Seon, Switzerland. The company, which has 465 employees, was founded in 1862.
Valentin Strohmaier, PR: "An ethical, environmentally- and animal-friendly production is the main thing for Mammut. In order to guarantee this within the global supply chain, Mammut is working together with leading standards such as bluesign, the Fair Wear Foundation and the Responsible Down Standard.
Mammut strives to constantly reduce the ecological footprint of its products, for example with the choice of resource-friendly production processes, materials and components. Sustainability is an innovation-driver - scalable solutions that further promote the durability, performance and reliability of our products are at the center of several new developments.
And the DAV's ski touring guidelines? Mountaineering often takes place in a field of conflict between protection and utility. We believe campaigns for the information and awareness of mountain athletes for self-reliant, nature-friendly behavior to be sensible in front of this background." 
The ORTOVOX Sportartikel GmbH is specialized in mountain sports and produces AVS devices, backpacks, avalanche emergency equipment and sportswear made from Merino and Swiss wool. The company has 45 employees and is located in Taufkirchen near Munich.
Hendrik Reschke, Head of Communication: "Because sustainability is one of our core brand values and we advocate for it with numerous measures, we are clearly positioning ourselves against the further development of ski resorts. We want to live and work with nature – not against it. Modern lift systems and artificial snowblowers have already led to major encroachments into natural habitats in recent years, but likewise have shortened the lines at the lifts. Considering the rapidly increasing number of tourer, you can see the trend leading out of the resorts and into as intact a natural landscape as possible, for which no further lifts are needed.
The past few winters have clearly shown the effects of climate change. Companies can primarily react by adapting their product ranges. In the past, this had increasingly been done through products that were less pointedly designed for core winter alpine applications and could be better worn in the urban environment, yet still conveyed the alpine style. This can also be seen in multiuse products such as jackets that can be worn on a ski tour, while freeriding, or even on the slopes. Originally known as a winter sports brand, we at ORTOVOX introduced our own summer line for the first time four years ago, in part because winter are getting weaker and weaker.
From the origin of our wool to the finished end product, our goal is to impact the environment as little as possible and to guarantee the best possible working conditions for all our employees, both in our headquarters at Taufkirchen and with our suppliers all over the world. 
Just this year, we initiated the Ortovox Wool Promise. It's a standard that surpasses the Responsible Wool Standard in some points and secures the highest animal welfare standards for the Merino sheep on our six Tasmanian farms, defines the framework for the sheep farmers' land management, assures fair wool prices for these farmers and promises the best possible transparency in the supply chain to the consumer. 
The further processing of the wool primarily takes place in Europe. Approx. 2/3 of all pieces of clothing are produced here. Some of the reasons for this path are the good working conditions, the physical proximity, the rapid communication, and the high safety constraints that we have regularly inspected as part of our Fair Wear Foundation membership. Our collaboration with the Partnership for Sustainable Textiles and our support of the EOCA are further examples of our commitment in the field of sustainability. 
And the DAV's ski touring guidelines? In principle, we endorse all issued recommendations and integrate them into the suitable spaces, as well as into our communication tools. Examples of this are our online learning platform for snow and avalanche training, the Safety Academy Lab, which includes an educational film on the subject of natural protection when freeriding, or our mountain touring app which integrates maps of all sanctuaries acc. to the Alpine Club, as well as tours with corresponding notes."