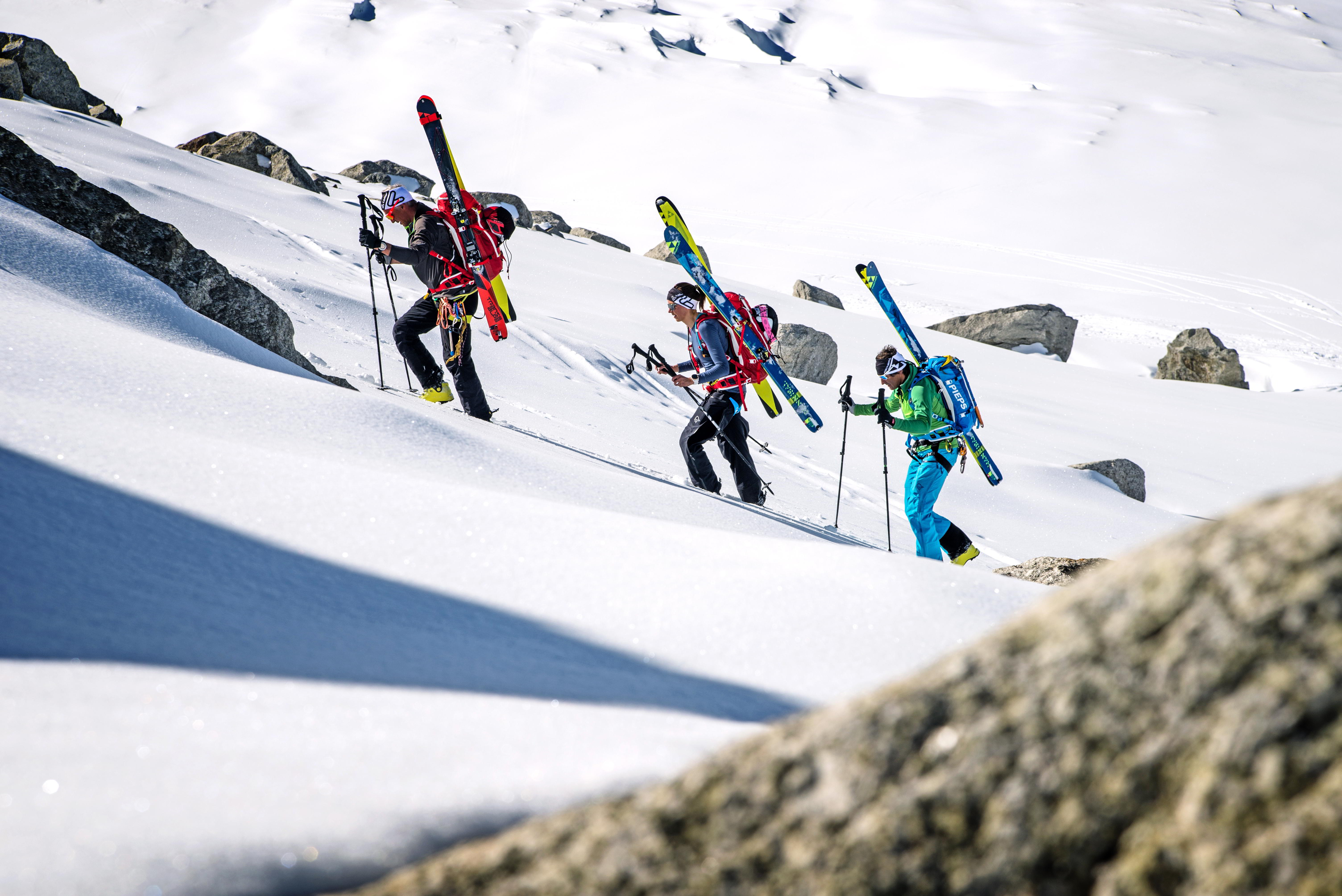 The ski touring trend is going strong, with  no end in sight anytime soon. A growing number of  ski athletes are discovering the joys of a more cross-country style. Ski touring is, however, not a new phenomenon. As early as the 19th century, at the very early stages of ski sports, ski pioneers such as  Karl Otto scaled mountains and opened up routes in ski regions using touring. When the ski industry set up and skiing took hold as a mass phenomenon in the 1950s,  ski touring remained a sport for tough mountaineers. 
There has been a change over the past two decades. The German Alpine Association estimates that 300,000 potential ski tourers are registered in Germany alone, with approximately 500,000  in Austria. The diversity of the sport is key to its success and popularity. 
Bikers, swimmers  and runners use ski touring  as a recreational sport in winter, whereas hikers  take it as an opportunity to get into the mountains in winter as well as summer  and mountaineers to complete wintry climbs on extreme terrain. Touring includes everything from simple piste tours and mountaineering to ski traverses with overnight stays in huts. 
The ski industry has set itself up to cater for this trend. Tourers place particular value on lightweight and functional products, given that  the ascents are physically very demanding and they want to make the descent without any unnecessary weight on their backs.
Security is also an important consideration, because the dangers faced on unsecured terrain are a factor that should not be underestimated. Thanks to continual developments in the area of avalanche emergency kits, and to an immersive training program (initiated in part by businesses but predominantly by the Alpine Association),  risk awareness among winter athletes has  improved.
But can this trend be viewed as a countermovement to regular on-piste skiing – or are developments taking place in parallel?  On thing is certain: It is more likely that athletes' interest in ski touring will increase than decrease. ISPO.com interviewed industry experts from leading winter sports brands on which developments and trends  have become apparent in the ski touring sector.  These exciting insights are brought to you from:
Black Diamond: Stephan Hagenbusch, Vice President of International Sales
Dynafit: Alexander Nehls, International Marketing Director 
Fischer: Franz Föttinger, CEO
Hagan: Walter Wiesinger, Sales Manager
K2 Sports: Stefan Stankalla, Sales Manager K2 Skis
Mammut: Valentin Strohmaier, PR
Ortovox: Hendrik Reschke, Head of Communication
Black Diamond Equipment manufactures climbing, skiing and mountain sports equipment and has its headquarters in Utah, USA. The company was founded in 1954 and also has global sites in Innsbruck (Austria) and Zhuhai (China).
Stephan Hagenbusch, Vice President of International Sales: "As a brand whose employees are both climbers and skiers, we are well aware of such sports trends. For us, it is important to create the right environment for this target audience in order to be able to react to trends and remain one step ahead of them. Especially when it comes to skiing, we have always focused on developing multifunctuinal clothing, leaving all options open for our customers to decide whether they prefer to use it on piste or in the back country. The touring and back country sector has always been a focal point for Black Diamond."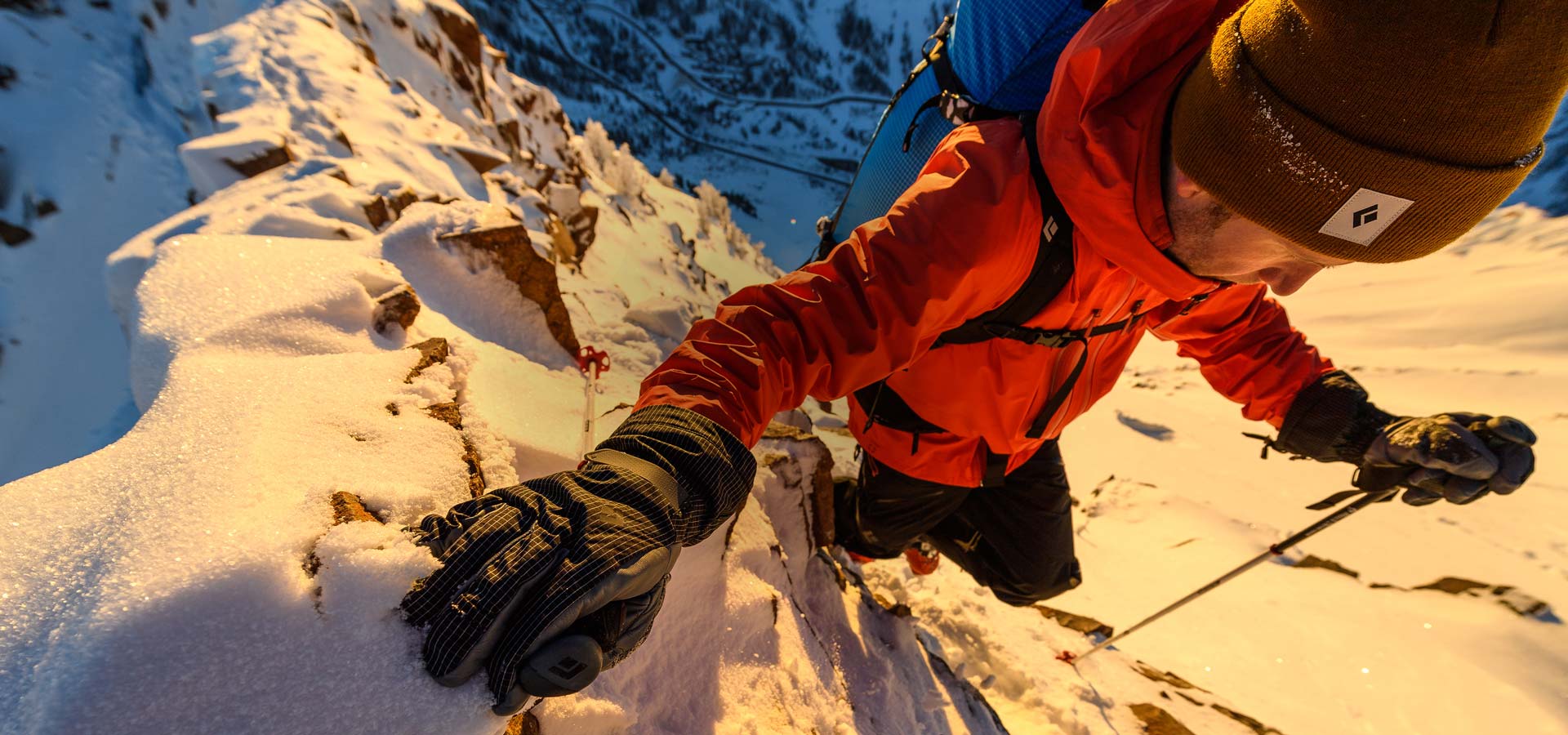 Dynafit Sports GmbH is a mountain sports and ski touring specialist with its headquarters in Munich. Since 2003, Dynafit has been part of the Salewa Group/Oberalp Group and counts more than 200 employees.
Alexander Nehls, International Marketing Director: "Skiing has become more diverse in the past few years. However, I would not say that I have identified a strong pattern of individualization in this context. Skiing and winter sports in general are changing. New equipment and technologies are appearing on the market. Many winter athletes avoid being typecast in one single discipline. Alpine skiing is not our métier. Dynafit  has positioned itself as a sports brand purely for ski touring – and it has done for a while now."
Fischer Sports GmbH manufactures products for Alpine and Nordic skiing. Its headquarters can be found in the Austrian town of Ried im Innkreis, where the company employees more than 450 people.
Franz Föttinger, CEO: "Slope skiing in all its varieties will remain a firm favorite and a base sport. Individualization is okay, but not as a replacement for skiing as a popular sport. We believe that the statement that the sporting aspect is missing only applies to a small group of skiers. We produce skis, shoes, bindings and poles for all target audiences and variations of skiing."
The manufacturer of winter sports items Hagan develops and sells ski touring equipment, including bindings and other accessories. The site of the company can be found in Antiesenhofen, Upper Austria.
Walter Wiesinger, Sales Manager: "Skiing is changing, given that people are out for individual experiences in nature and snowy landscapes. Nevertheless, the popular sports trend – and by that we mean classic Alpine skiing in all its varieties – is an enduring one. 
Our unstable climate presents companies with a significant challenge, in particular for specialists such as myself, as our métier is ski touring and we are therefore even more dependent on natural snow. One possibility is to expand our range – as some of our competitors have already done – and also  offer textiles and shoes, for example. We both focus on a strong presence at home and are active on a global scale."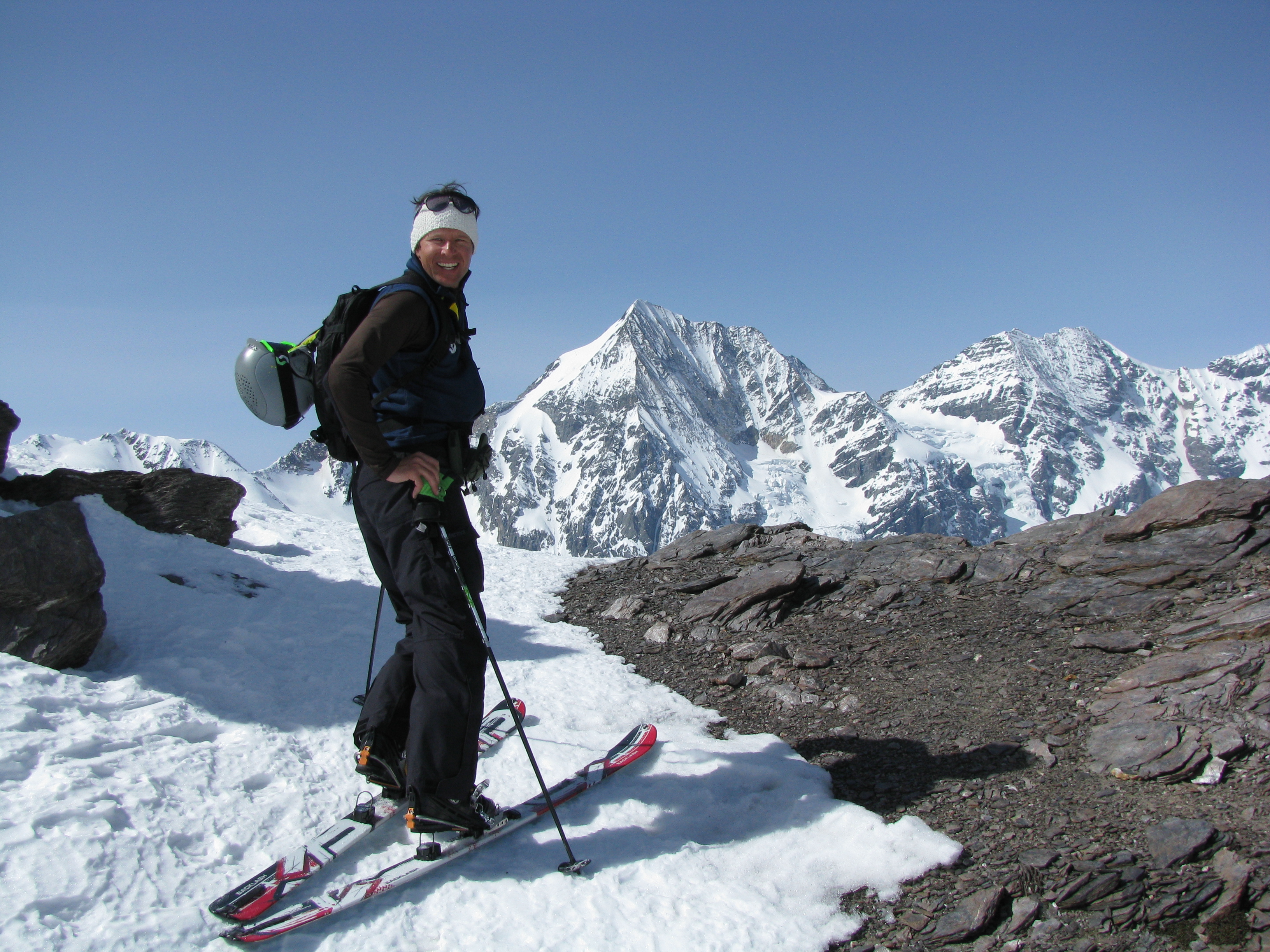 K2 Sports was founded in the year 1961 as K2 Inc. on Vashon Island near Seattle, USA,   and manufactures skis, inliners, snowboards and mountain bikes.  K2 Skis is a single-source supplier for Alpine sports and touring.
Stefan Stankalla, Sales Manager at K2 Skis: "Skiing is very diverse  and customers' expectations of both the sport itself and products is in a constant state of flux. Be that due to external influences such as the weather and snow conditions  or through trends including freeriding and ski touring. Especially in the ski touring sector, fitness is another key factor beside the personal experience in nature – as the rising numbers of piste ski tourers and the respective activities offered by ski areas demonstrate. 
We try to provide suitable products for a multitude of uses and target audiences , as well as to show that skiing can also be enjoyable when it has not snowed for a while and you are restricted to pistes. Every perfect turn is enough to bring a smile to people's faces, no matter the terrain! Fortunately, this year, we have seen that winter and snow can still come early.
We have been active and successful in the touring sector for a long while now and will continue to focus on it in future. We plan to bring a completely new touring collection to the market in 2018/19, setting new standards. It's exciting!"
The Mammut Sports Group AG is a Swiss manufacturer of mountaineering and trekking equipment with its headquarters in Seon, Switzerland. With 465 employees, the company was founded n 1862.
Valentin Strohmaier, PR: "Our customers' demands are becoming increasingly diverse and technologies increasingly sophisticated – we need to find the right balance between a wide range of products and the drive for individualization. Performance is embedded deep in our DNA  here at Mammut. In this respect, we take the needs of our ski tourers into consideration when developing our products and working on new innovations. The security and weight of the equipment are two principle aspects of ski touring. For example, after various developments, it is now easier and more comfortable for ski tourers to carry their security equipment with them." 
ORTOVOX Sporting Gear GmbH has specialized in mountain sports and produces LVS devices, rucksacks, avalanche emergency kits and sportswear made from merino wool and Swiss wool. The company has 45 employees and is based in Taufkirchen near Munich.
Hendrik Reschke, Head of Communication: "In the past few years, the number of ski tourers has seen a huge increase. Whereas in the past, ski touring was the métier of only a handful of ambitious mountaineers, it has developed into a trend sport in the winter tourism sector. An increasing number of people have found themselves drawn into unsecured terrain in the last years: Pre-prepared pistes are making way for powder, peaks and steep slopes.
Of course we are pleased about this trend: People want to escape the crowds and drive themselves to climb the mountain, while making unforgettable memories on the snowy peaks. However, this also leads to a rise in the risks encontered on the mountain: Accidents are more common if ski tourers are poorly prepared and set off without the right equipment or know-how of the terrain.
Proper LVS equipment and comprehensive knowledge of the area and the risk of avalanches are essential when traveling off piste. It is the only way to avoid avalanche accidents and to save lives in an emergency."