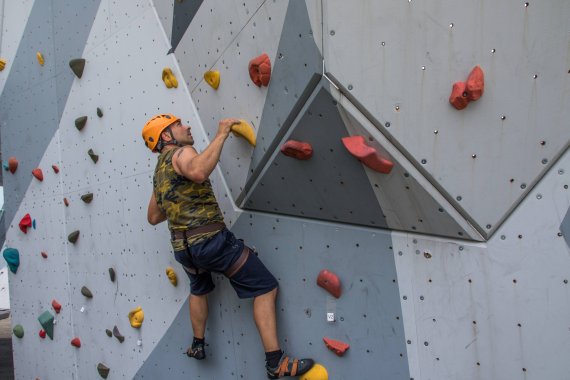 The pedometer on your smartphone celebrates extraordinary physical activity with fanfare and victor's laurels, customer loyalty programs reward purchases with special bonuses – gamification is part of daily life.
The idea behind it: Game-typical elements are supposed to change people's behavior and motivation in areas that are actually unrelated to games. Game producer Volker Hirsch's favorite example is the visual transformation of frightening MRI/CRT machines into a world of adventure for children.
"The space was designed like a ship, and it explains to the kids that they have to be very still because there's a pirate on deck. That turns the 'tock' noise of the machine, for example, into the sound of a pirate peg leg on the deck. The results were impressive: Before, 80 percent of children needed to be sedated with medications prior to an exam. After the redesign into a world of adventure, it was just ten percent," explains Hirsch.
Even sports retailers can utilize the play instinct in children and adults. The dimensions of Feeling/Experiencing, Discovering, and Challenge all play a key role in the process. Here you can find six tips on how to use gamification to boost your business.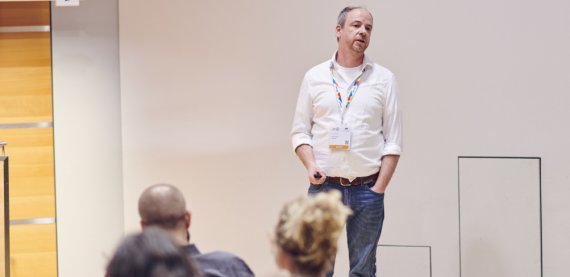 One good example is the Globetrotter store in Munich. Visitors can try out their skills on a climbing wall on the upper floor, and canoes and SUP boards can be tested live in a large water basin downstairs.
This doesn't require any big investments. For instance, you can hang up a basketball hoop and encourage customers to join in that way. "Then a scoreboard will be there for the more ambitious individuals," says Hirsch. Someone like the person to make the most baskets in a row can be rewarded with a store gift card.
Naturally, the play instinct is still most pronounced in children. They can easily be lured into the store with special offers like a juggling contest or a climbing competition. And along with them, the adult buyers. Hirsch: "Children have a lot of indirect purchasing power."
In the NFL Experience Times Square in New York, guests can get their photo taken with the Vince Lombardi Trophy. "Everyone can imitate this in their own stores with their own means. For example, you can get a replica of the DFB-Pokal that people can lift in the air in front of a photo wall," says Hirsch. That way customers go home with a unique souvenir.
They can be running meetings, or autograph sessions with stars. In the age of digitalization, online platforms can also provide the perfect support for this: The Austrian sporting goods retailer Hervis created GetMovin.at, for example. In addition to regular sports meetups, it also offers special events.
Every workout completed and every event participation scores points, so-called credits, that can be redeemed for Hervis gift cards. The fitness chain McFIT is also consistently relying on digital gamification options.
The best ideas for making your store into a fun place of experience for customers, and thus increasing motivation to buy, often come about over drinks. "Sit down once a month in the evening with pizza and beer, and brainstorm," Hirsch recommends. Here, too, you can utilize the gamification principle and reward the best ideas with a pay raise.