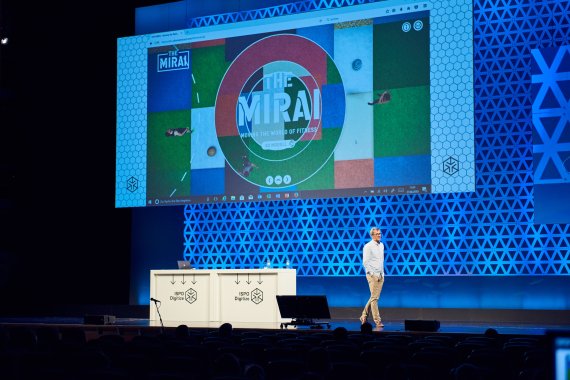 "The Mirai" is set to open in Oberhausen, Germany in 2020. It's going to be completely analog in a 55,000 square-meter space with fitness equipment, running tracks, yoga  and gymnastics area , as well as rooms for workshops and advanced training sessions. A trade fair and conference center and a research and development institute will also be connected. The world's largest fitness platform and 500,000 visitors per year are the goal, says Ralph Scholz.
The project will initially have a novelty value, as Scholz explains the comprehensive digital strategy of "The Mirai."
E-games, VR, and digital gamification opportunities are meant to motivate people to work out. "Because," says Scholz, "90 percent of people do fitness not for fun, but because they pursue a goal." They want to change that. Initial pilot projects, such as schools where e-gaming is used to promote physical activity in gym class, are already running.
Digital tools such as apps are meant to help improve the customer journey. Among other things, training will "more and more often take place at home via technical options," says Scholz. They want to help customers with this. Using apps they can then connect training results from home with training in the gym, for instance.
Comprehensive data acquisition before and after workouts: At "The Mirai," fitness athletes will be comprehensively measured by body scans and training analyses for strength and endurance training. There are two goals here: Training is meant be optimized on the one hand, says Scholz, but even more important for "The Mirai" business model: "We're gathering all the workout data for all kinds of analyses." They already have 70 to 80 partner companies from the fitness industry. Beyond that, they intend to collaborate with sporting goods manufacturers, universities, and digital and sports companies.
"The Mirai" plans to produce digital content on the topic of fitness, content that is experience-oriented and supported by scientific findings (from the gathered data). This content is also meant to be made available to the customer and encourage them to work out.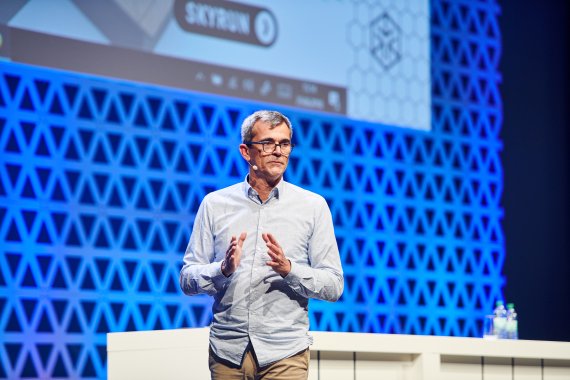 "With McFIT, we are the largest fitness chain in Europe," says Scholz, something many could be more than satisfied with. But at "The Mirai," they have the future in their sights. Digitalization is letting "exercise become a consumer product," the CEO continues. He says it's necessary to create offers that are motivators for physical activity. Only 13 percent of German citizens are members at a gym, so the goal is to reach the remaining 87 percent.
It's therefore necessary to utilize digitalization to promote exercise. Because, as Scholz notes at the end of his keynote, "exercise is an elementary requirement for human life, even if our technological possibilities mean that we're no longer dependent on it."