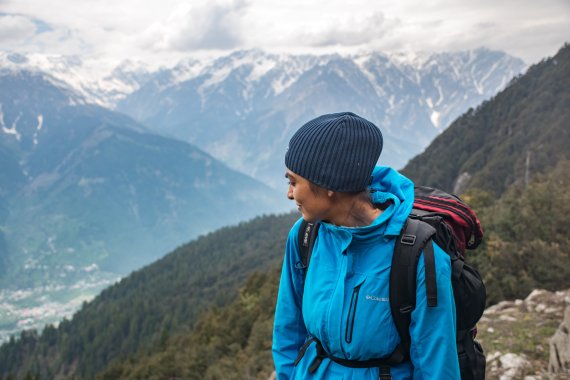 Sports and outdoor clothing companies have always shown themselves to be pioneers. They show a close connection to environmental protection and purpose-driven production. In an increasingly competitive industry, B Corp certification is definitely a strategic differentiation tool that combines authenticity and operational management. Some of the key players in the outdoor industry are Brand Voices and most of them are B Corp members. So could the B Corp movement change the way we produce textiles? What makes the B Corp certification inclusive and sustainable for outdoor brands?
As an international certification and through a strong network of B leaders and professionals, B Corp certification, when used well, helps to inform and guarantee value to end customers in the global label jungle. In addition, very powerful standards systems already exist at the industry level, so B Corp  stimulates producer reliability based on ISO, CPSC and OSHA standards. An independent auditor monitors application and renewal. To achieve B Corp certification, companies must meet specific performance criteria related to social, environmental and governance impacts, aligned with the characteristics of their operations in the following categories: Environment, Community, Workers, Governance, Customers.
The previous B Corp certification was sometimes criticized in terms of inclusivity, consideration of labor and living wages, brand acceptance, calculation method and metrics for passing the test, and the length of the process. It was necessary to rethink the way impact is measured and certification is awarded to compensate for differences in images, product families, and commitment among certified companies. This is what the B Lab Europe teams and the B-Leaders, of which I am one, have been working on during the consultation period. Impact, clarity, and alignment are the new cornerstones for the development of B Corp certification, and it is about defining a new motto: Performance, Commitment and Transparency.
The 2024 version of B Corp is inspired by Kate Raworth (Doughnut Economics) with requirements for management impact and influence. These should lead to a more focused and efficient response to the urgency of international environmental and social issues. An equally important component: clarity to better explain what a B Corp-certified company is, and to show that there are as many ways to be a B Corp as there are companies. Further: Adaptation, showing that flexibility is needed to adapt to circumstances in terms of employment, companies and industries. And also to accompany the needs and expectations of stakeholders. The actual point system will probably continue, but it could have a different breakdown depending on whether there are more or less than ten points in the chosen IBM (Impact Business Model), with the commitment to set improvement targets for that particular IBM.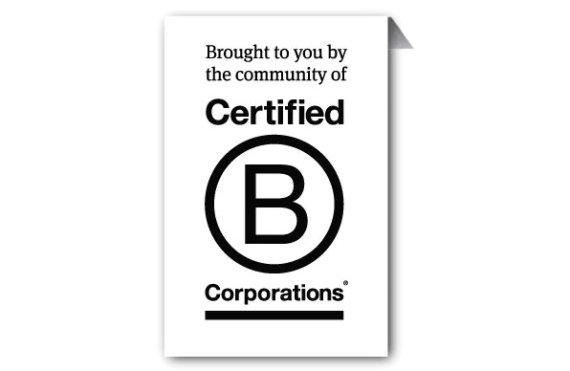 As any system can be improved, especially in certification, a V7 of the specification is currently being revised. It's final practical application is planned for 2024. As an evolutionary and systemic certification, B Corp is bringing in a new scope of ten evaluation criteria. In doing so, V7 introduces some new, non-negotiable expectations for BIA (Business Impact Analysis). These are more in line with the outdoor and sportswear industry and include defining the mission or raison d'être to emphasize impact solutions research and stakeholder engagement.
Ethics and anti-corruption are also included to highlight preventative practices within the business and value chain. We all remember the fake statistics about organic cotton in the textile industry. Impact management, for example, is also examined - both internal impact management and inclusivity in decision making. Living wages and human rights are also assessed. This applies in particular to brands from Western countries or to companies that produce in countries where the gap between minimum wage and living wage is very wide.
Furthermore, companies must provide information on climate measures within the scope of their activities and the value chain. With regard to circular economy and resource conservation, proof of an environmental management system (EMS) for waste management, energy and water consumption, footprint and biodiversity must be provided.
The focus is also on risk management standards: Additional requirements related to specific material impacts (chemicals, dyes, washes, laminations, all types of finishes) in practice and supply chain management may be required. All these criteria will replace the current B-impact assessment approach, which aims to meet a set of criteria to achieve a minimum score of 80 points.
The B Corp movement aims to put companies' work for the planet and people above profit. To balance the differences in image, product families, and commitment among certified companies, it was necessary to rethink the way impact is measured. This process was implemented by the B Lab Europe teams and the B Leaders, for whom I was trained by B Lab France.
"99.8 percent of all companies in the apparel industry are micro-enterprises and SMEs."
To allow access to most companies, the full fee system is divided by company size and services. Even young start-up companies with very little data and less than one year of experience can apply to pending B Corp certification. This allows young entrepreneurs to learn while preparing for full B Corp certification. Although the scoring system is sometimes criticized, it allows very different companies and business models to apply with the goal of improving their impact. Because the B Corp tools and processes provide a systemic, synthetic and operational vision for all, it gives everyone a chance. However: only to a certain extent, as illegal businesses or trades are not allowed to apply, and sensitive areas have to fill in the disclosure questionnaire with strict standards.
Some of the most important players in the outdoor industry are already voice brands and most of them are B Corp members: Patagonia since 2011, Allbirds since 2016, Picture since 2019 and KMD Brands. The certification revision project was overseen by an independent body, the Standards Advisory Board, during a two-year development phase that included internal and external consultations (B Leaders + B Corp) and a public draft. The seventh version of the B Corp assessment focuses on core issues for better impact management in an environmental and social crisis and for efficient pattern execution.
Whether it is validating a direct application to a value chain and corporate governance, or promoting a business that supports companies like the crowdfunding platform Ulule, B Corp benefits from measuring and disclosing the root causes of sustainability with the goal of continuous improvement.
To be as transparent as possible, as trained Bleaders for B Corp, I advocate for a systemic, sustainable approach to business and supply chain management in the textile and outdoor sectors. There are also limitations in B Corp system that can be improved through the new specifications planned for 2024. For example, we may want to see a distinction between brands that only achieve the minimum (80 points) and brands that are much more committed and have a better footprint than others. Given market trends, certification may be the most efficient way to balance strengthening a healthy and innovative supply chain with preventing green hustling.