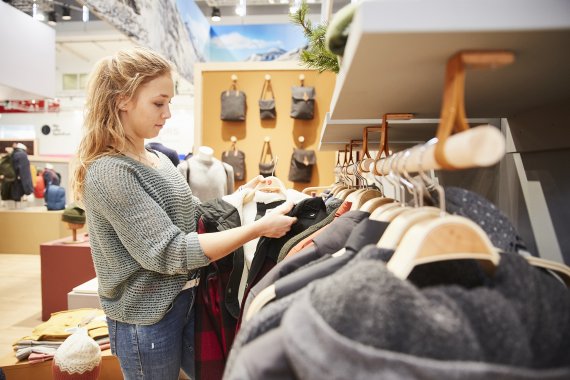 Today, in a complete sustainable strategy brands and suppliers can strike the balance between loving their product, caring about the final user and being profitable in a transparent manner. Supporting this big challenge is one of the roles of certifications and stays very important for final customers.
To remain competitive, brands, suppliers and manufacturers must address sustainability, supply chain traceability, corporate values and the promotion of employees and cooperation partners. Those who transparently disclose their actions, also show the deep interest in the impact management and responsibility.
Another hard task for brands and companies alike is to be perceived as a love brand and at the same time to become a care brand that is transparent with its customers. And this is exactly where certifications come into play, which play a huge role for end customers today - also in the purchase decision or brand perception:
"For 61%* of consumers :  Clear certification explaining the environmental/ethical benefits would influence me to buy"  
In a constantly changing market, which is also confronted with ever new challenges, certifications are a kind of modern quality system for corporate values, which bases its assessment and certification on objective criteria. However, even recognized certifications have their limits, because most of them consider entire companies, but the individual product.
One idea to solve this problem in Europe is the Impact Score, which will serve as the basis for a publicly accessible transparency report. Certifications such as Ecocert™, Bluesign™, Lucie2600™ or B Corp™ can use it to assess products even more transparently, accurately and objectively in the future - supported by the new regulations in Europe for brands and companies in the textile and outdoor sector.
With the help of the IBM (Impact Business Model), which is based on the SDGs (Sustainable Development Goals) among others, brands can define their own certification roadmap. If well managed, certifications not only ensures positive brand perception, but also improved supply chain and management outcomes. Certification also provides answers to questions about regulations and standards. Because it does not label or certify a specific step in the production chain (sourcing, spinning, weaving or manufacturing), it has a vertical, systemic approach. In this regard, B Corp is the only international certification to date that considers the full impact of processes as well as products.
Some certifications aim to improve the business model for fashion brands and the textile sector. Some of them, such as Lucie 2600 in France or the new B-Corp specifications, require continuous improvement of the company in case of recertification. When an existing company decides to take on the challenge of certification, flexibility and a strong commitment to change are required. Therefore, an internal structure related to CSR, circular economy, human resources management, and all ESG concerns must be disclosed in an initial certification application, as was the case with American snowboard brand Burton.
"Our values around community, sustainability and women's equity are as much a part of our identity as pioneering the sport. Now more than ever, companies need to step up and speak up on issues that impact the world we all share. So we're all very proud to join the B Corp community, which shares our commitment to balancing purpose with profit.", says Donna Carpenter, co-CEO and chairman of the board at Burton.
As a sustainable company, it's easier to be consistent and start from scratch, as proven by leading outdoor company Patagonia.
In some certifications, resource management, including water and biodiversity factors, living wages, and waste management, is central to the outdoor industry. As a result, management is assessed as part of the certification process. Topics such as purchasing, the redistribution such as use of energy sources, as well as transparency and traceability are assessed as part of certification according to the Vuca participation model (volatility, uncertainty, complexity and ambiguity). The advantage of certification is objectivity, so as to not only manage the company in terms of each Vuca factor, but also to anticipate some challenges. Objectivity should become a serious business KPI. It is also time to move from a volume strategy to a value strategy. Using recycled fabrics and manufacturing in a certified factory are no longer enough to achieve good results such as positive brand perception if the global business model is not proactively focused on objectivity.
In addition to honest communication, the sports apparel and equipment industry needs to demonstrate adequate data collection to successfully meet the challenges of purchasing and production. All digital and technical solutions such as circular economy or value chain management tools, Saas and Blockchain support this difficult task. Therefore, a transversal certification helps to design the certification roadmap, as companies can prepare a strategy while fulfilling the Bia (Business Impact Assessment of B Corp) and prove the data before the final audit. In a systemic vision of certification, energy consumption, waste management, HR challenges and LCA management are considered as assets.
In order to obtain certification, it is imperative to understand that it is a clear positioning of business associations advocating a corporate mission. For this reason, the mission internally must be defined prior to the certification process. An indirect role of certification can be to exert influence and drive environmental protection. Certifications cost money and are a commitment, but they also bring a network and an open communication tool that can attract investors and brand ambassadors.
Such certification investments depend on honesty and transparency in a cohesive brand management effort with committed leadership. Certification preparations like B Corp or Lucie 26000 in France should be made in-house. Because that is what the success of impact management is based on.
Ultimately, the idea is to go beyond CSR strategy, to fight for a change in the business model and for a fusion of nature and culture. In the outdoor sector, this vision largely contributes to the conservation of resources. Pure Outdoor™, a B-Corp certified company, offers outdoor experiences that preserve the environment, as does the outdoor tourism agency in Slovenia, Visit good places.