Stephan Grünewald is probably Germany's best-known market researcher. As founder of the Rheingold Institute he feels the end consumers on the tooth. As a psychologist and best-selling author, he has illuminated the peculiarities of the Germans in several titles - and came to the conclusion of an "exhausted society."
But how are we doing today against the backdrop of the Corona pandemic and the Ukraine war? Can the outdoors and sports be a social pillar? How did the big outdoor boom come about - and how sustainable is it? In an interview with ISPO.com, Stephan Grünewald provides answers - and explains why the OutDoor by ISPO (from June 12 to 14 in Munich) is so important for the industry right now.
ISPO.com: Mr. Grünewald, you once wrote of Germany as a "exhausted society" - now there are also burdens from pandemic and fear of war. How is it about the psyche of the society today?
Stephan Grünewald: We have in our studies before the onset of war already found a resignative basic attitude in people. They have the feeling to have tried everything for two years, but it always came the next pandemic wave and undid everything again. This creates a feeling of lack of perspective among people. After two years of the pandemic, many people describe how listless they are. Many have this feeling of no longer being able to act spontaneously, because all plans come back to the test anyway.
Many people have set themselves up so in a kind of disappointment prophylaxis. That is, before you are disappointed again, you do not make big plans. That is a condition, which reminds very strongly of a condition of the melancholy. People circle around themselves a lot, have feelings of guilt. Self-control plays a big role. People are in a state of "melancovid" after two years.
And then in February, the war in Ukraine came along ...
On this "melancovid" state now meets this fear of war, which had a shock effect on people especially in the first days, because you have the feeling that with one blow a reality of war breaks into our everyday life, which has an unpredictable potential for escalation. This leads to the fact that one feels powerless, paralyzed like the rabbit before the python.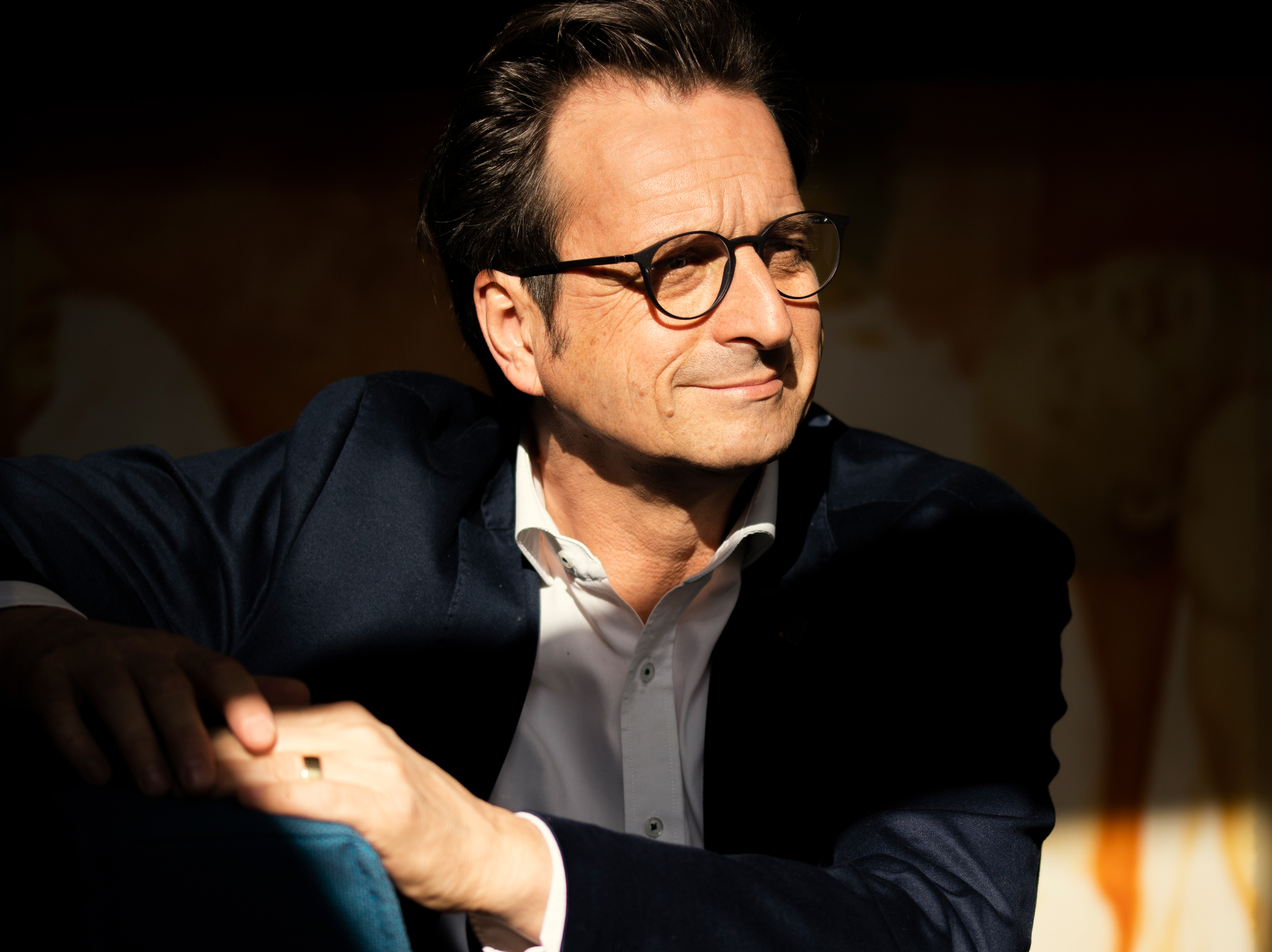 How do people process this new reality?
One mechanism, especially in the first ten days, was the constant updating of the news situation. Then people realize that this is drawing them more and more into the reality of war. Then a broad form of coping has developed that we call "normalcy invocation and diversion." People try to get other thoughts by throwing themselves into work, but also by going out into nature, by hiking.
In what ways can hiking and outdoor sports help with coping?
Nature has its own rhythm in which you feel suspended, which is not at all unpredictable and warlike. Nature at the moment becomes an offer of reconciliation for people.
So is going to the mountains a kind of self-therapy?
There are also people who consider running for the hills. This is another form of coping, that you mentally already pack your bags and think about, in which world areas I am safe from world war and nuclear strike. But of course these are the small escapes. That then also brings a mental recovery.
Why did it actually take a pandemic to move more people outdoors and thus ensure an outdoor boom? Has society previously unlearned to enjoy nature?
I would say differently. The Germans are characterized by a notorious, or rather motor restlessness. We are not as resting in ourselves as the French or Americans, who have a fixed self-image that aligns them. We are always in search of meaning. One of these forms of search has made us the world's travel champions. We channel our restlessness by reaching out to the world. Now that was impossible in the pandemic. So we have mutated from the travel world champion to the hiking world champion.
Will this remain so after the pandemic?
We will travel more again, but the travel takes place in concentric circles: First within Germany, then Austria and Mallorca - so the ancestral and familiar vacation countries of the Germans. And at some point, the radius will also go further again.
And the outdoor boom? Also the mountains and trails on your doorstep remain interesting?
In the two years of hiking that we have now had, people have gotten to know their surroundings and thus learned what happiness spaces there are in the surrounding area. Some knew themselves better abroad than in their own environment.
Team sports were very limited or not possible at all for a long time because of contact restrictions...
... for it the intimate sports have increased. Especially in the first lockdown in Germany has awakened in many just younger couples the sexual desire to experiment.
In addition to intimate sports, individual sports have also benefited from the contact restrictions. Is there now again the pendulum movement back to the clubs and teams in popular sports?
There will of course be a pendulum movement, but I do not think that the extreme swings. We asked people in our Melancovid study what they want to do when the pandemic is over. Nine percent say they want to celebrate life, do more and be more social. Twenty-five percent say they'll do things the way they did before the pandemic. But two-thirds say they want to continue to be a little more pared down, more cautious. You could say that the older people are, the less willing they are to get back into community and teams. With the younger ones, however, I am optimistic that they will return to the clubs.
After a pandemic-related break, Europe's largest outdoor trade fair, the OutDoor by ISPO, is back in June. How important is it for the industry to finally come together again in person at a trade fair?
A trade fair has different fascination potentials. It has of course always the exhibition part, but it is also about presenting yourself. There is a value of the analog encounter. I think the mutual forms of feedback and praise are less pronounced digitally. To look for the bath in the crowd and to talk with colleagues, to be patted on the back, is quite important.
But it's also significant to carve out an event through a supporting program that conveys the sense of how big and significant the outdoor industry is. A trade show creates a setting where the single exhibitor can rise above and proudly experience what a significant industry they are in. That doesn't work digitally.
With which message can outdoor brands currently reach people best? And what does not go down well at the moment?
A brand makes a constitutional offer. Exactly how that's steered out depends on the brand image. However, important messages for outdoor brands are to be in harmony with nature, to feel self-efficacy and to challenge oneself without having to trim oneself to peak performance. This "higher, faster, further", where you look out into the landscape in the sweat of your brow, is no longer appropriate. Because we already have the martiality in warfare. It's more about coming back to rest, to find an inner balance, to do something with others.
Last but not least: Do you have any concrete everyday tips for dealing with the current world situation? How do I as an individual get through this time mentally as healthy as possible?
To concentrate the news consumption on two to three times a day, so as not to get into this crisis loop. Finding support and stability in the routines of everyday life is important. But also, and there is a great willingness for this, to do something meaningful to get out of the powerlessness. For example, donating or providing living space. This gives people the feeling that they are not powerless in the face of war. Mr. Habeck, the German minister of economics, said this quite convincingly with regard to the German gas dilemma: every little saving, every contribution helps. Because in total, we can budget in a completely different way. So we distract ourselves not only, but can also make a small contribution to overcome the crisis.