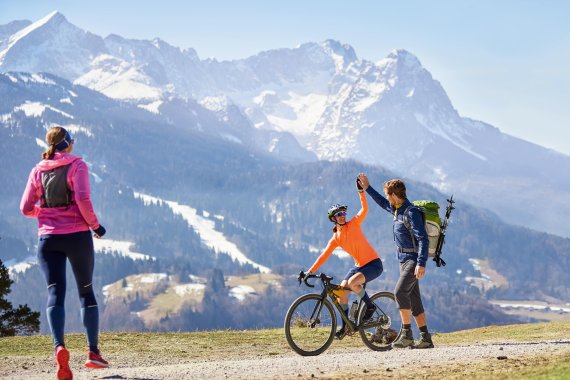 From June 12 to 14, 2022, Munich will become the industry meeting place and venue for the entire outdoor industry, because then the OutDoor by ISPO will take place in the Event and Order Center Munich. .There will be a lot of news in the process - from market changes and major global issues that are driving our entire industry, to megatrends and a wide variety of new products and innovations in response to them. Therefore, there is already now here on ISPO.com a sneak preview, which innovations there are to discover in the different theme worlds of the outdoor.
.
The outdoor boom has been progressing unabated for the last few years and the pandemic has added to the effects and urge to get outside. From travel champion to hiking champion<.span>, of course, it now needs the right equipment for newcomers and returners, as well as experienced outdoor enthusiasts. 
With this, of course, the appropriate shoe may not be missing, a selection brings .Lowa with.
Hiking and mountaineering, trekking, alpinism, climbing and bouldering, these are absolute core themes of the outdoor business. At the fair, brands and manufacturers present their latest innovations and developments, so that visitors can go home with a comprehensive overview of what's new in footwear, textiles and equipment for their next project outside.
.
From new products from old acquaintances and major manufacturers to new shooting stars with disruptive innovations, it's all here. Much will revolve around the improvement of products and of course sustainability plays an important role as a perennial favorite with the brands.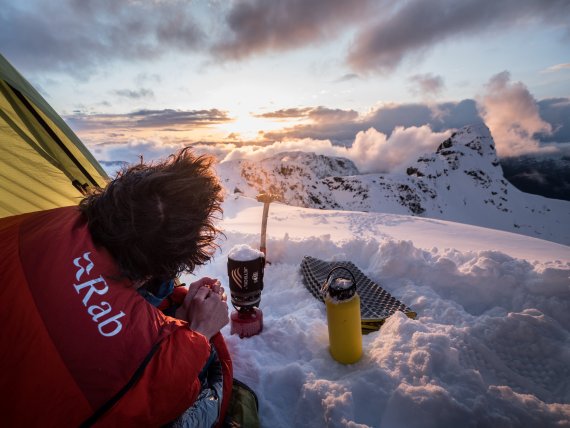 This is how chalk manufacturer Rock Technologies.. switched its packaging from plastic to 100 percent recyclable paper packaging and is debuting a new Liquid Mag Carb product at the show that sets the Brits apart from the established liquid chalk as it is mostly used in bouldering.
.
Also sister brands Rab and Lowe Alpine are with the party to present the new collections to be fully prepared all around innovative and fully equipped on the mountain and to equip athletes with durable and reliable equipment.
.
Alpinists can also look forward to the new shoe, the mountain sports brand .La Sportiva is bringing to Munich. According to the Italians, the new G-Tech is one "that will set standards in the world of technical mountaineering" and is best suited for both summer and winter alpinism. 
Of course, also know.the Scandinavians how outdoor works<./span>and are represented with various exciting brands at OutDoor by ISPO. Fiber specialist Polygiene will present its new Odor Crunch technology in June, which is especially easy on the nose and gives perspiration odor no chance. And also Devold of Norway presents its products made of 100 percent merino wool, which are equally odor-inhibiting, require fewer washes and thus equally protect the environment.
.
Outdoors is not only in the far wide world, outdoors now also takes place in the city. Outdoor is an attitude towards life, which also runs through the dynamic growth segment "Urban Outdoor" at OutDoor by ISPO. Whether commuting by bike or off to the micro adventure directly from the office, functional and stylish clothing makes ready for all outdoor deeds and at the same time builds the bridge to the urban lifestyle. 
.
While many manufacturers at OutDoor by ISPO also focus strongly on the topic of sustainable action. The outdoor brand Cotopaxi, which is quite new at the fair, sets a sign as a company that is very committed to the social welfare of employees as well as sustainable manufacturing, with colorful packs, bags and windbreakers: The chic pieces are made from fabric scraps, and the seamstresses have a free hand as far as color combinations are concerned. This makes the pieces not only environmentally friendly, but also unique.
.
The right footwear for urban outdoor adventures brings <./span>Lowa.span> fresh on the market with the Merger series in spring/summer 2023, which will be available in both a low-cut and a high-cut version. The shoe manufacturer has also completely revised its corporate social responsibility strategy and improved and optimized production processes to that end.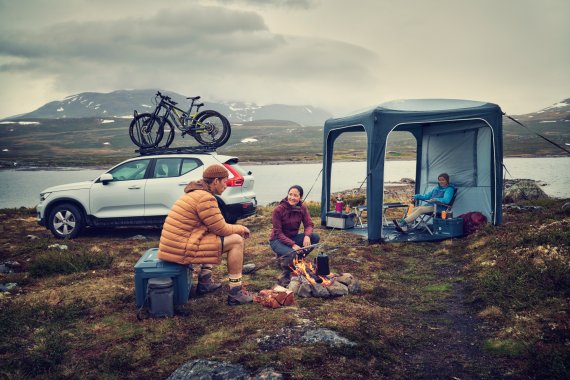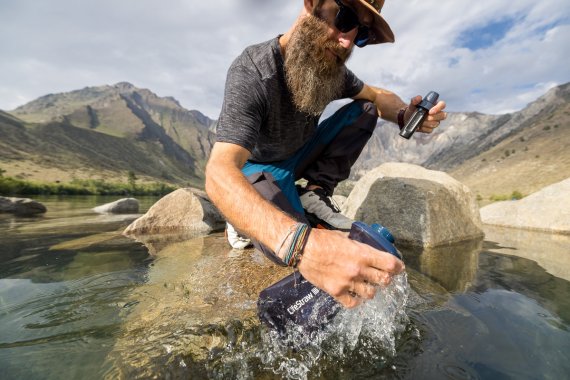 We want and need more adventure again. How the desire to travel is pronounced, that is, whether it goes on a long-distance trip, or the adventure takes place rather in the mountains at home or in forests and lakes right on the doorstep, it does not matter. Adventure travel can take many different forms. The latest trends and innovations in this thematic field will be the subject of keynotes and presentations at OutDoor by ISPO and will certainly also be found in one or the other conversation of exhibitors and trade fair visitors. 
.
What's more important than fresh drinking water when you're out adventuring in nature? That challenge is easily met with LifeStraw water filters. The classic LifeStraw Personal has gotten an update, and the filter and purifier brand is introducing an all-new collection at the show, the Peak Series. At the same time, the brand is committed to making drinking water available to more people around the world with its filters. 
For those planning their trip far from civilization in the wilderness, Zoleo is introducing itself for the first time at OutDoor. The brand's gadgets enable connectivity and provide security even when reception is at a low ebb. The satellite communicator makes it possible to send an SOS signal or communicate even when the cell phone battery is empty or in a dead zone.
.
To this end, a unique meeting of the adventure travel industry awaits you at the Adventure Travel Conference on June 12 as part of OutDoor by ISPO. Here everything revolves around the question, with which innovations outdoor, travel and sustainability can be reconciled.
.