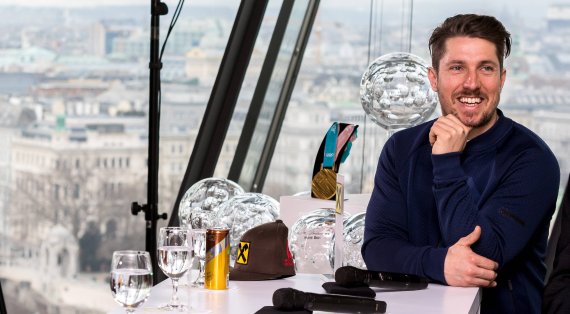 Even Felix Neureuther was surprised at the end: "I hoped until the end that Marcel would continue," said the former German ski star in an interview with "Spiegel", "I'm surprised, I wouldn't have expected it. In any case, extremely bitter, so we lose a very great of the sport." Shortly before the start of the 2019 season, the Austrian ends his career - it was one of the greatest in winter sports ever.
After that Hirscher made himself scarce in public. Only as a presenter of the television show "A Summer in Austria - Holiday in Red-White-Red"on ORF 2, he made a name for himself.
However, Hirscher then took off in 2021: In September he presented his own winter sports brand"Van Deer". In the meantime, he has developed his own FIS-compliant racing ski series. Hirscher's World Cup comeback could therefore work out not as an athlete, but as a supplier.
In terms of sport, however, Hirscher is ambitious on two wheels: Enduro motorsport has taken a fancy to him. He broke his leg in an enduro rally accident in Romania. But the man from Salzburg won't let that put him off his new passion for sport.
Successes:
Hirscher has won the overall World Cup eight times. The Austrian achieved all eight triumphs in succession from the 2011/12 season onwards. Record - no professional has collected so many large crystal globes in his career.
With a total of 20 crystal globes won (8 overall World Cups, 6 slalom, 6 giant slalom) Hirscher broke the eternal record of Sweden's Ingemar Stenmark (3 overall World Cups, 7 giant slalom, 8 slalom).
He is also a six-time world champion. At the Olympic Games in Pyeongchang Hirscher also won gold in the combined and giant slalom. In 2014, he took slalom bronze in Sochi.
Social:
Instagram:648,000 followers (as of October 2021).
Facebook:600,000 fans (as of October 2021)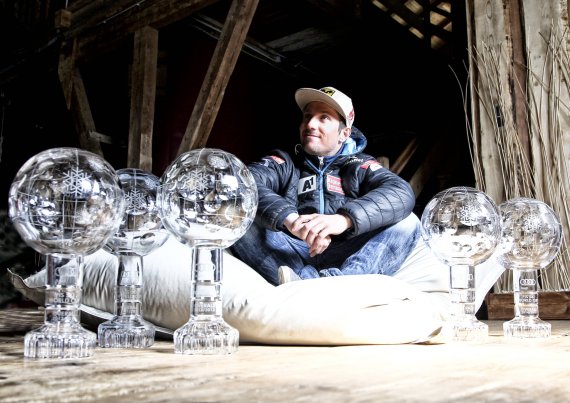 Marcel Hirscher was together with his wife Laura for 13 years. Both have two children together. However, the couple separated in 2021. "Unfortunately, things don't always work out as planned," Hirscher said. With the children, Laura gave him "the greatest gift you can have in life".
Outfitters/Sponsors:
Atomic (skis), Raiffeisen, Audi, Komperdell (poles), Energiapura, Picker, Salzburger Land, Under Armour, Red Bull.
Revenue:
Hirschers estimated total annual income was over 2 million euros in his final career years.
Asked on the net:
In 2015, Hirscher was almost hit by a camera drone from TV marketer Infront that crashed just behind him during the World Cup slalom in Madonna di Campiglio. Not actually that funny, but Hirscher reacted cool. "Heavy air traffic today over Italy," he tweeted. Later he spoke of an early Christmas present because he remained unharmed.