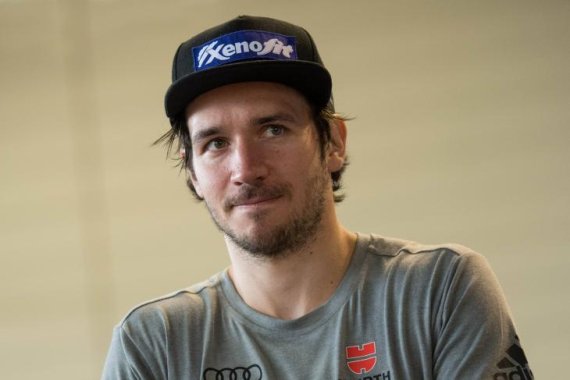 For years Felix Neureuther was the strongest German skier, at the beginning of 2019 he ended his career - and now he analyses the appearances of his colleagues. For the German tv channel ARD, he tours to the ski slopes in winter and is still available for everyone to have fun, even in the social networks where he has been keeping his community up to date for years.
He also writes books with his wife Miriam. He also has his daughter Matilda with the former biathlete. Miriam Gössner and Felix Neureuther married in the winter of 2017, the day after Christmas. The two sports stars, parents of Baby Matilda since mid-October, have announced this in the social networks. "Happiness is the only thing that doubles when you share it," Felix wrote on Facebook with the Hashtag #MrandMrsNeureuther.
In his career Neureuther was also always a spokesman for the athletes. Together with his colleagues, he has worked for a change in giant slalom skis. Were the new skis to blame for Neureuther's injury in 2017? "I don't know exactly whether it really was the material," says the German ski star. But with the new giant slalom skis, his job has "definitely become more dangerous again.
Charly Waibel, former German men's head coach and now national coach for science/material," told the Sportinformationsdienst that one could see "a mechanism known from earlier times".
Previously there had been a change to straighter, slimmer skis. This was supposed to lead to a decrease in knee injuries, but led to back problems for many skiers. That's why the FIS decided before this season to reduce the radius of the giant slalom skis from 35 to 30 cm, so the ski got more waist again, the ski shovel became wider (maximum 103 instead of 98 mm), the ski shorter (1.93 instead of 1.95 m).
Felix Neureuthers biggest problem was Marcel Hirscher. The Austrian was like Neureuther slalom specialist and had been shaping an era in alpine sports for years. Thus, Neureuther remained "only" three vice championships in the World Cup ranking of his showpiece discipline in the end.
A total of 13 World Cup victories and five World Cup medals are nevertheless a strong record. At the 2010 and 2014 Olympic Games, they were only in eighth place in the giant slalom in 2010 and 2014.
On Facebook, Neureuther has managed to do what he rarely did on the ski slope: He has overtaken his friend Marcel Hirscher (582,000 fans).
Felix Neureuther is considered, at least in the German sports scene, to be the guy with the coolest social posts. He also lets his audience in on private stories such as his first baby. Neureuther achieves the cool combination: At times quite familiar, also with mother Rosi Mittermaier, at times with the buddies, here with soccer chum Bastian Schweinsteiger, there with his Australian Shepherd a.k.a. "Buddy," and at times something for the sponsors (for example, wearing a ski helmet), mostly with a funny tone.
Felix Neureuther didn't only announce Miriam's pregnancy on Facebook (with a photo post, in which he kissed her stomach); the proud parents also released the good news of the birth of their daughter Matilda in posts on their Facebook and Instagram accounts – posts that were identical, incidentally: "So much love"
Welcome to the world, little Matilda!" wrote both Miriam and Felix on their social media.
Outfitters/sponsors:
Nordica (skis), Leki (sticks), Ziener (gloves), Uvex (glasses), Xenofit, Magnesium Verla, Bogner, Energie Südbayern, Weihenstephan, Rheinland Versicherungsgruppe, Snowtrex, Speedo, Asics
Income:
Neureuther banked prize money in the region of 135,985 Swiss francs during the 2016/2017 season. His estimated yearly income came to around one million euros.
Neureuther was, despite his comparatively modest successes, the biggest earner in German winter sports. His original posts on Facebook and Instagram count towards that.
In demand on the net:
Felix Neureuther made it onto nearly all media with a naked photo posted on Facebook. His witty comment on the picture on a secluded alp lake: "Free Willy." Most fans reacted enthusiastically and with amusement.
Also always wanted: the children's book "Auf die Piste, fertig, los", written by Felix Neureuther together with his friend, football world champion Bastian Schweinsteiger. And of course the old, legendary stories about his mother Rosi Mittermaier, legendary Olympic gold medallist in Innsbruck 1972, Felix Neureuther also shows one or two pictures in the social media.
More stars of the winter sports season in portrait: