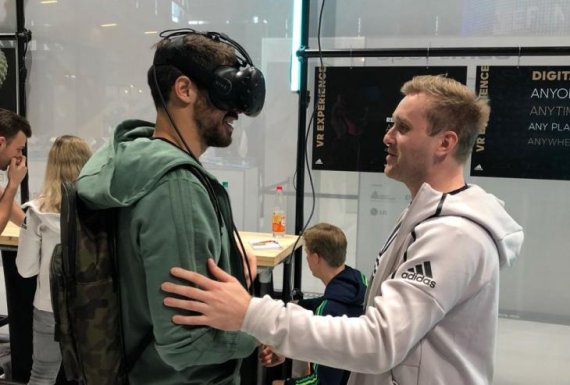 On the second day of ISPO Munich 2018, FC Bayern had a day off and center fielder Javi Martinez took the opportunity to come by Messe München. Why the Spaniard loves trendy new sports. And where this outdoor fan's favorite spot to go hiking is - the short interview with ISPO. com.
ISPO Munich: Mr. Martinez, you took advantage of this Monday off to come visit ISPO Munich – and I hear this isn't your first time here?
Javi Martinez: I come here every year. This is my fourth time. I get a great overview of new sports and equipment here. Every year, there are new trends. I can also take a look at the new brands here. I really like the atmosphere and the new products at ISPO Munich. 
You love new trendy sports. Which trend sport do you particularly like?
Anything related to speed, for example skateboarding. Unfortunately, as a professional soccer player, I can't do it often. But I like watching new trendy sports, both on TV or live. That's also the reason why I'm here at ISPO Munich. 
What was the trickiest new trendy sport you ever tried out yourself?
I tried out stand-up paddling on the ocean. There were lots of waves. So it was really difficult. That was the hardest thing I ever tried. But when you try out a new sport, the first steps are always the hardest.
You're also an outdoor fan? Where is your favorite place to go out into nature?
I love Spain. I love to hike through the Spanish countryside or in the mountains. I come from a small town in Spain (Ayegui, province of Navarra, southern Pyrenees, editor's note) where there are lots of mountains. I love to go there and go hiking. As a professional soccer player we're not allowed to do many other sports. But I will still feel young for another 30 years, so I'll have plenty of time.