Do you ski or snowboard and like to go downhill on a sled? Do you like to spend the winter in the snow? Then you probably travel regularly to mountain regions and enjoy the snowy landscape, the sun and the fresh air. The impact of winter sports on the climate varies greatly - depending on your needs and choice of equipment, for example. Sports such as cross-country skiing, snowshoeing, skiing and splitboarding require less energy than using a mountain railroad or an ice field. We have 7 tips for you for your climate-friendly winter sports.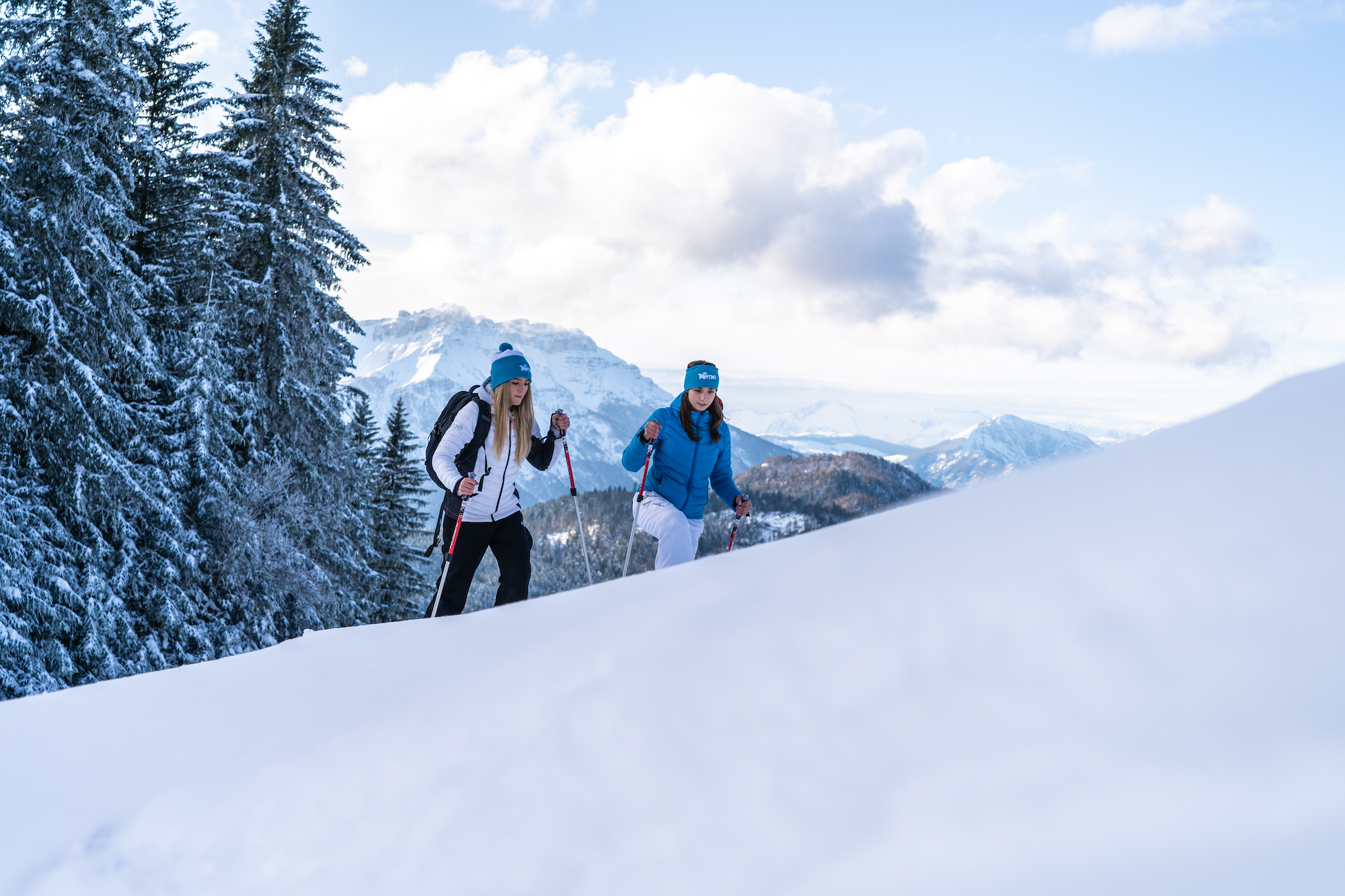 Of course, it's best to visit a region with as much snow as possible, because there you can do without the use of snow cannons. But new ski resorts and construction measures are also controversial from an ecological point of view, says the German Alpine Association. How do you still recognize sustainable ski resorts? Not only the renunciation of artificially prepared slopes belongs to it, but also a good connection to the public transport and that regenerative energies are used. In various countries, resorts are also joining forces to standardize sustainability aspects, such as the "Alpine Pearls". And there are hotels and accommodations that have committed themselves to energy and water savings and waste avoidance. They have themselves checked by independent institutions and receive a seal - according to the WWF, for example, the German Viabono certificate, TourCert or the Austrian Ecolabel, the Swiss "ibex fairstay" label or the Blue Swallow.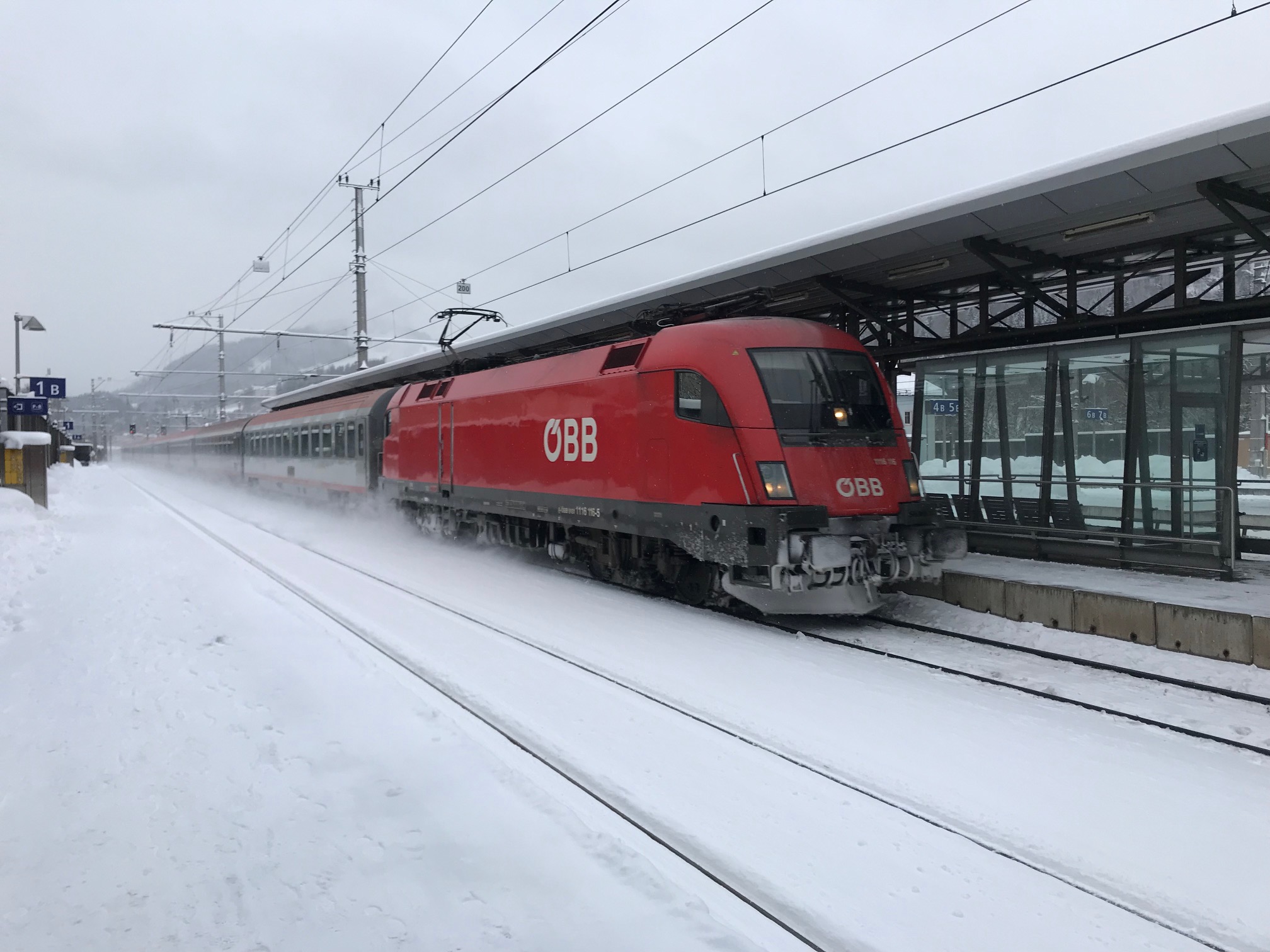 If you prefer the train or bus to your car, it's good for the climate. Compared with a private car, you save up to 70 percent of CO2-emissions for the same distance. Your journey to the slopes and back home accounts for a large part of the emissions of a winter sports day. For weekend trips, it's best to choose a ski resort near you. If you still drive, carpool. For longer winter vacations, there are also inexpensive luggage transport services that bring your equipment comfortably to your destination - and back. And you can travel comfortably by public transport.
Maybe you haven't thought of it, but equipment can be shared. If you team up with like-minded people, you're sure to find opportunities. Ask friends and acquaintances and find out about sharing platforms. Also environmentally conscious: buy used equipment, for example at local winter sports flea markets.
In addition: Many winter sports equipment can be rented instead of buying them. This is especially worthwhile if you use it only rarely. Another advantage is that you always get a new, well-maintained model. In many cases, local sports stores offer this rental service. These measures not only reduce your CO2-footprint, but renting also reduces your luggage volume.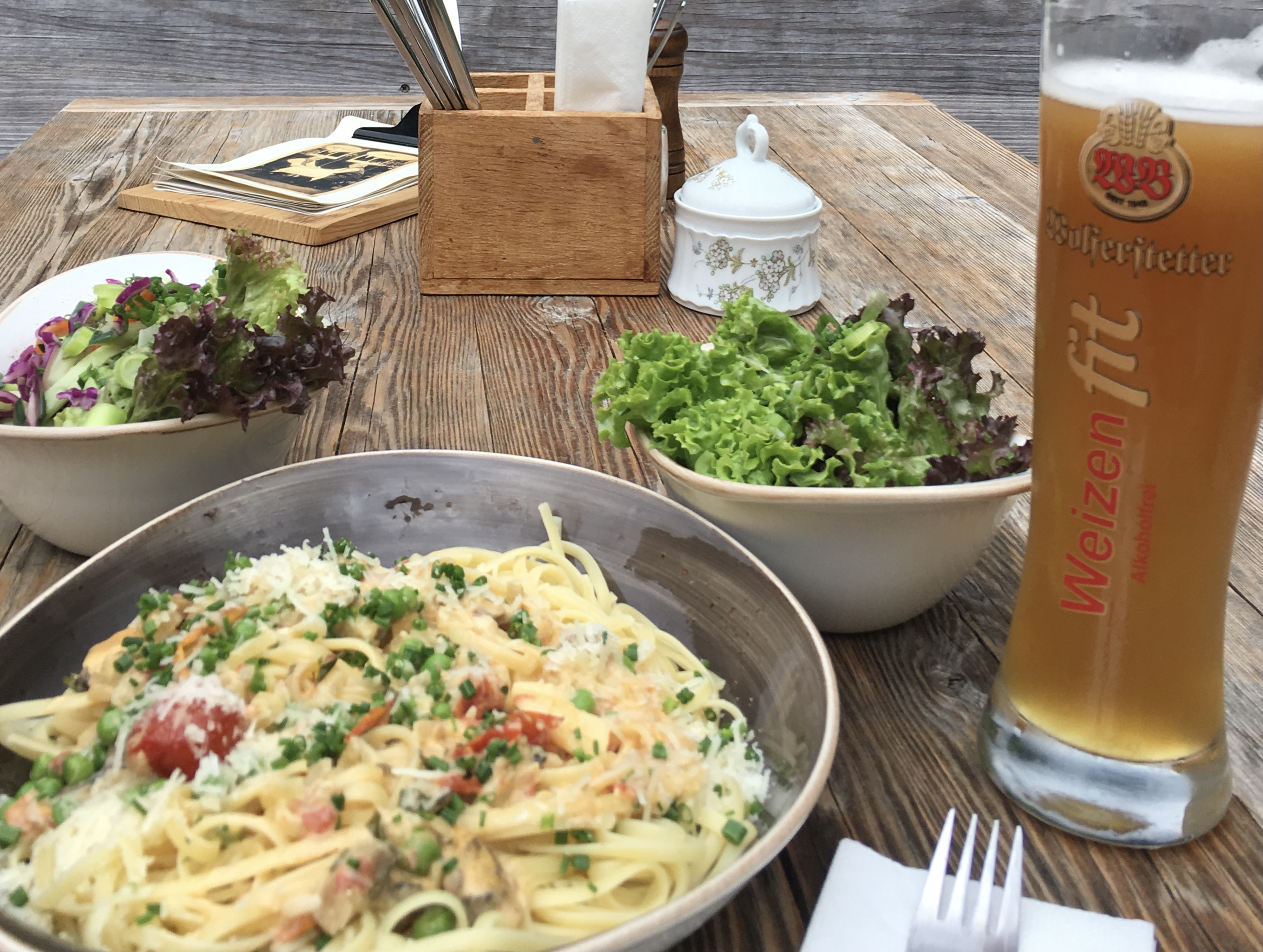 How about a vegetarian snack on the summit or a vegetable noodle pan at the ski hut? Maybe a vegan muesli bar made of berries and nuts for in between? Vegetarian nutrition is not only healthy and good for your performance, but above all very climate-friendly. Energy bars are also easy to make yourself. So you know even better what's in them.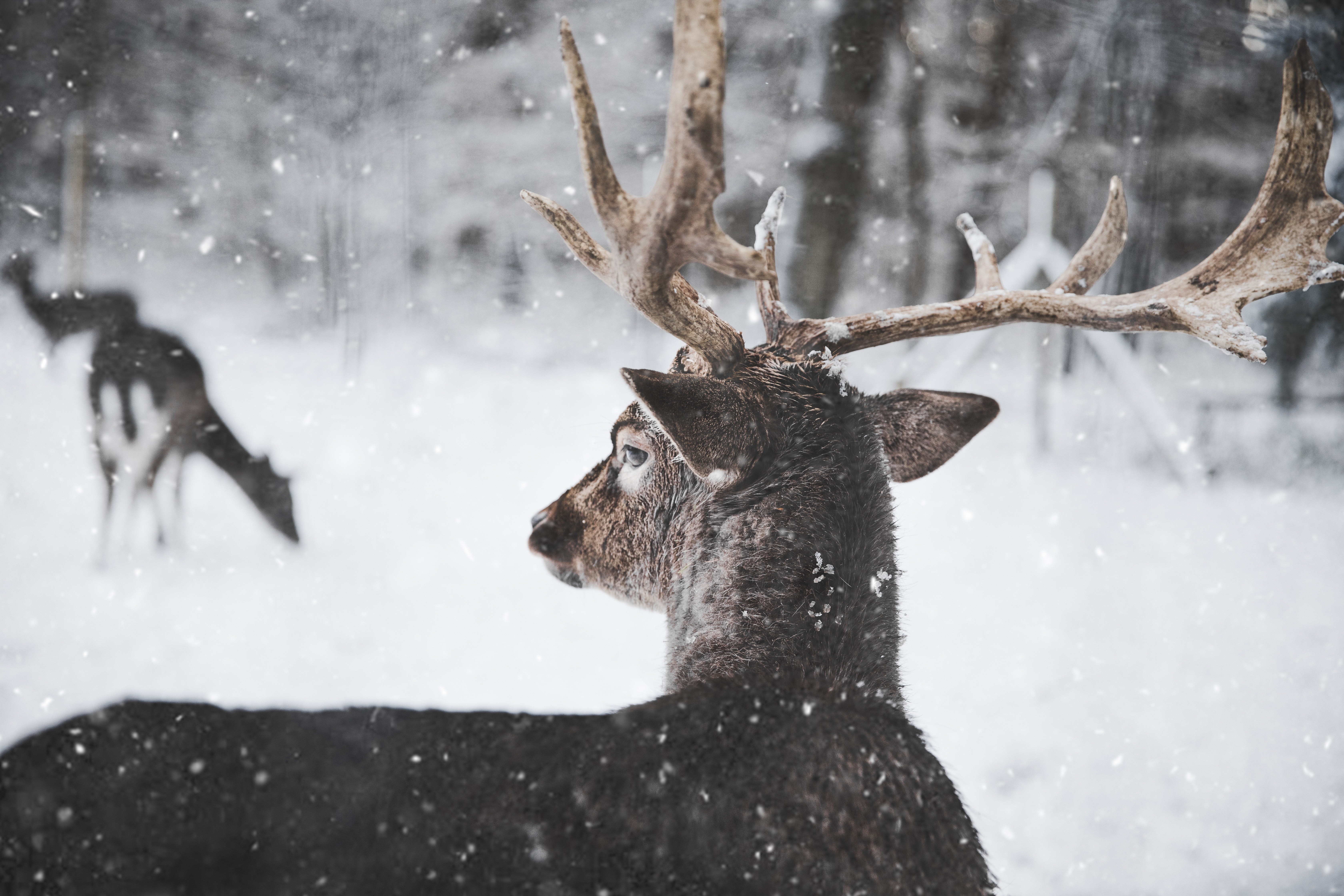 When you're off-piste, you should not only be well versed in snow and avalanche awareness. Also inform yourself about protection and wildlife rest zones - and respect the habitats of animals.
Be sure to take your trash with you, including chewing gum. Litter left in the snow will reappear in spring at the latest. This has negative consequences for the environment and contaminates soil, plants and water. In addition, these materials cannot be returned to material cycles and thus cannot be recycled.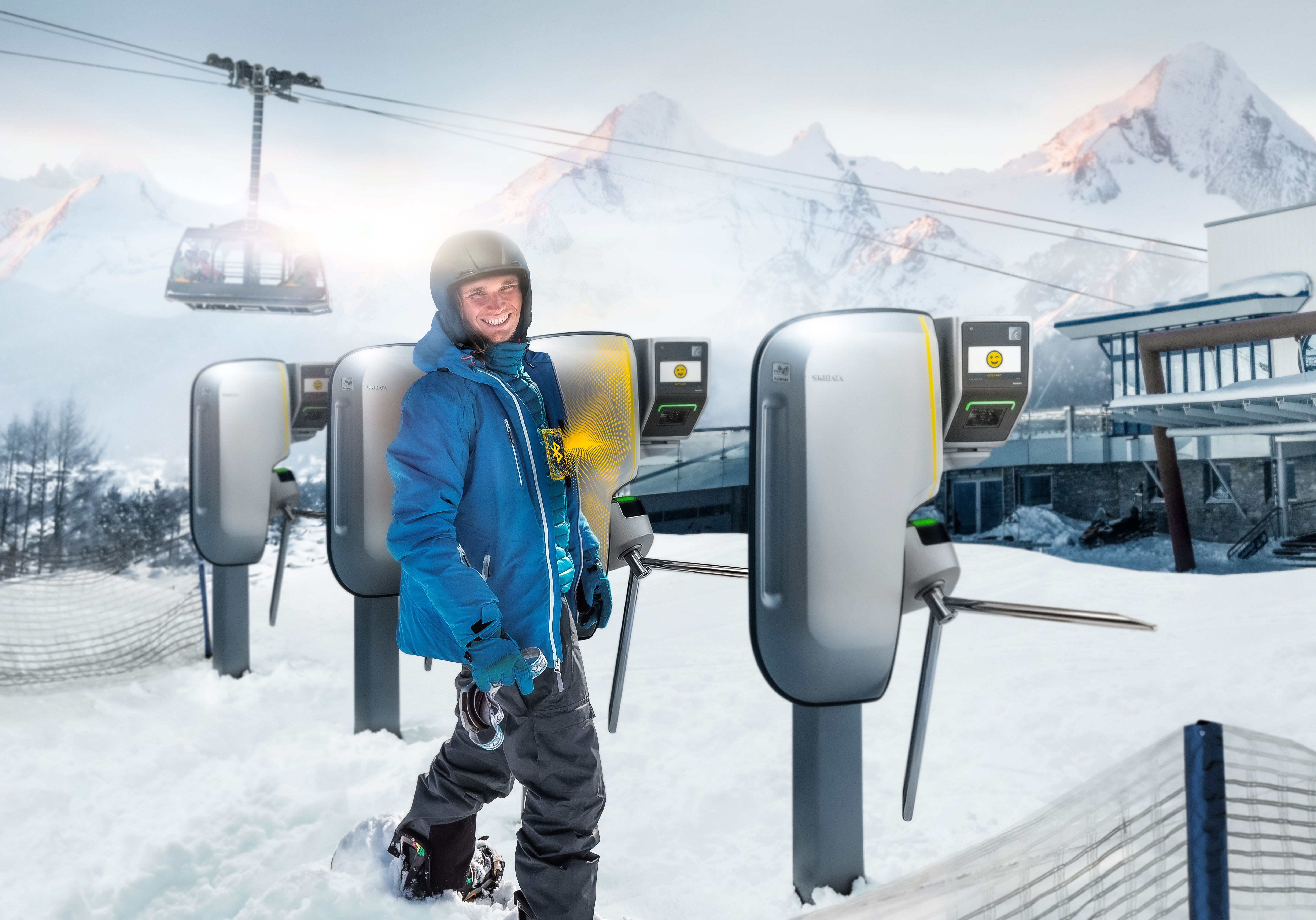 Ever thought about how much waste classic ski tickets produce? Even if many ski resorts have a deposit system to ensure that tickets are returned, or ski passes are made of plastic-free paper - trash is still produced. The solution could be a new technology from Skidata: The smartphone replaces the keycard. Simply buy a ski pass online, activate it once and you're free to go via Bluetooth. The cell phone can stay in the pocket. According to Skidata, more and more mountain lift operators are expected to take an interest in this digital alternative to the classic ski pass in the next three to five years. There are still only a few ski resorts that rely on this technology.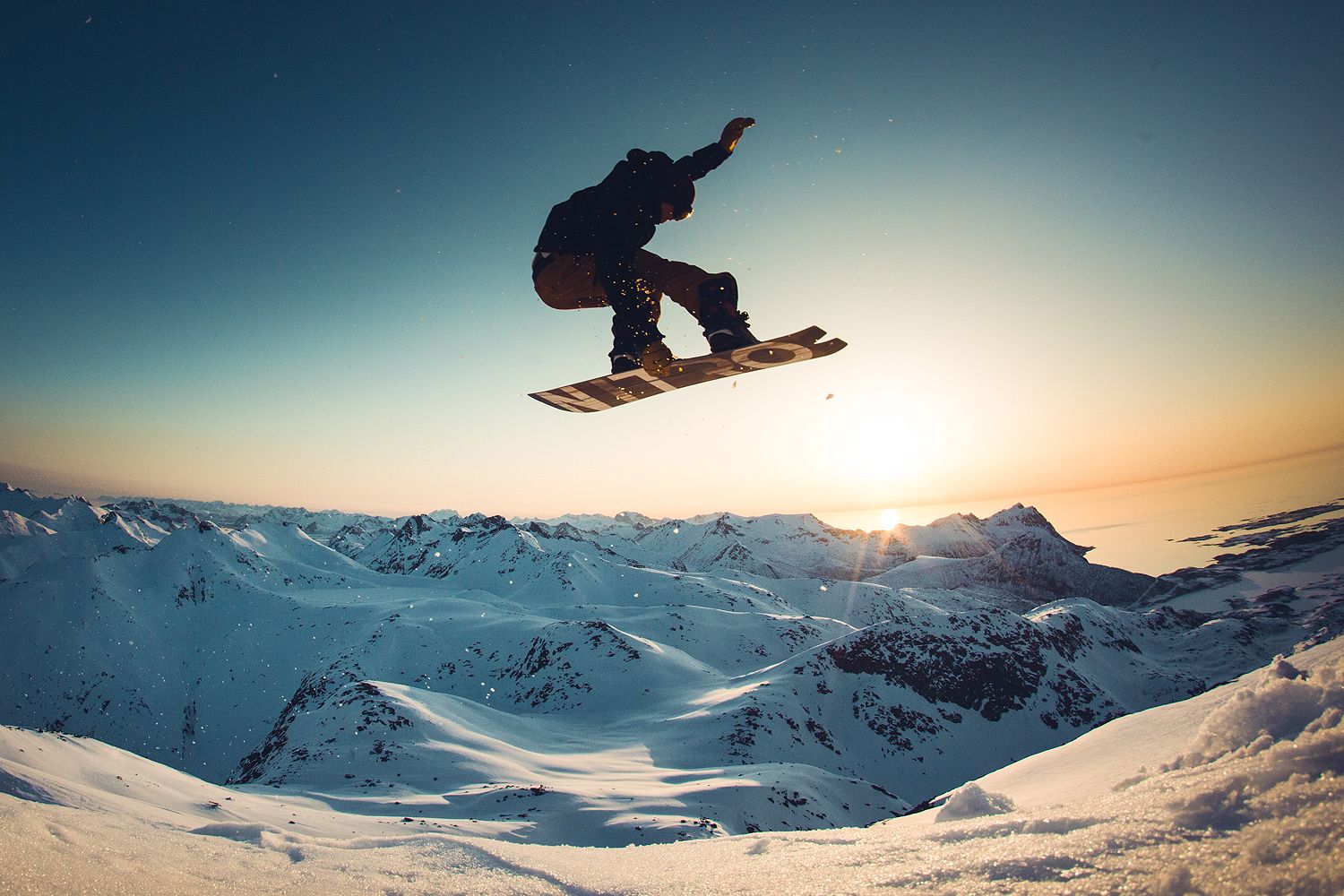 More and more German sports companies are thinking about the issue of sustainability and how they can produce in a more climate-neutral way. This also affects the winter sports industry. Two major issues here - similar to other industries - are. Microplastics and adhesives. But the use of new materials, for example FSC-certified wood for skis, is also coming more into focus. Although Sustainability aspects currently play a much greater role in the clothing sector, hardware manufacturers are also being called upon to follow suit. Therefore, inform yourself in advance how the desired product is manufactured.