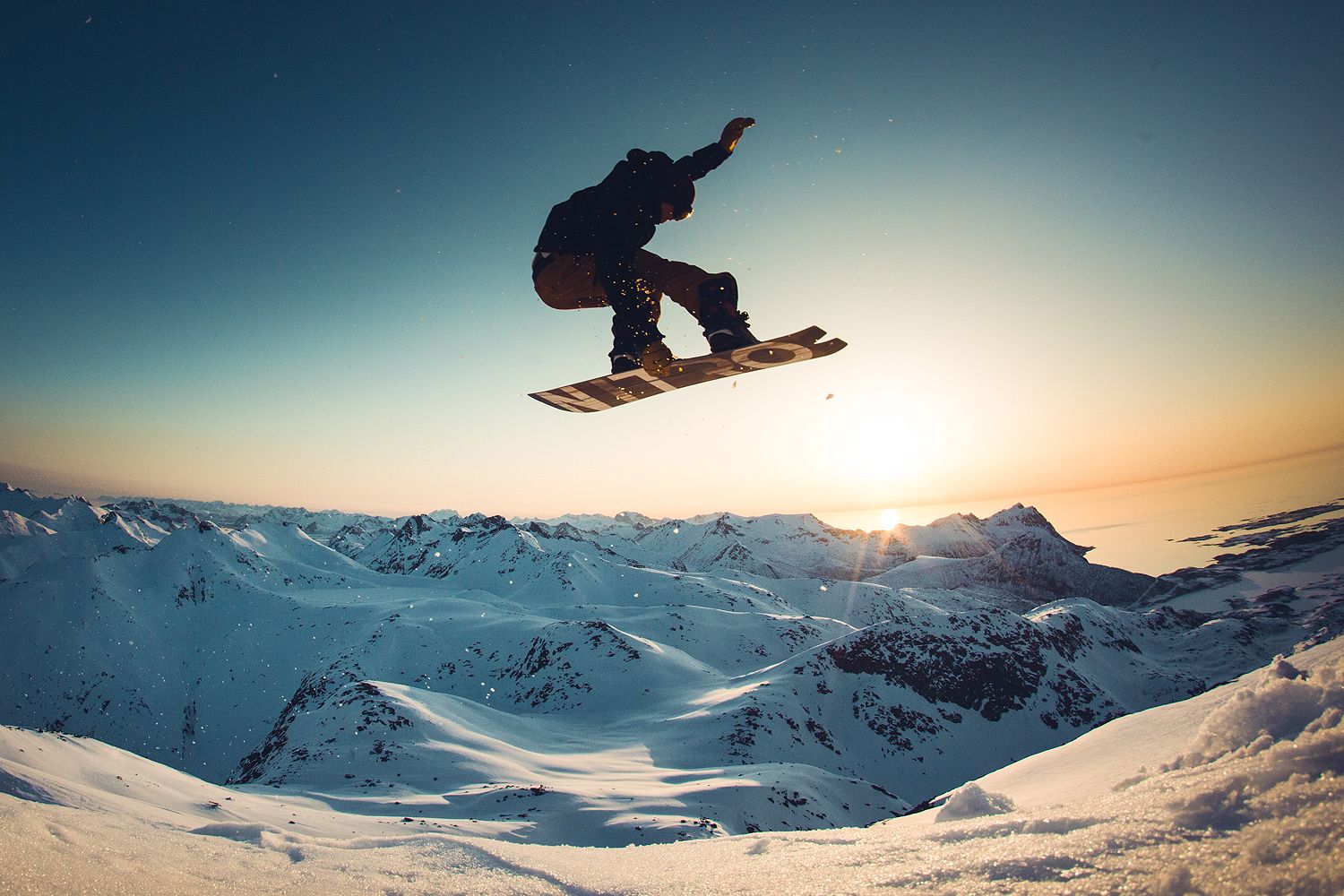 At this year's ISPO Munich, PrimaLoft presented PrimaLoft Bio, the first synthetic insulation made entirely from recycled, biodegradable fibers, and also Holmenkol presented its first bio-certified and 100 percent biodegradable ski wax to a specialist audience. But hardware manufacturers still have to catch up.
However, the examples of ski manufacturers Dynafit, a brand of the OberalpGroup, and Nordica show that the first steps towards sustainable production have been taken. Interestingly, snowboard manufacturers such as Burton, Nitro and Capita are a whole board length ahead when it comes to sustainability. Capita even received the Energy Globe Award in 2017, the eco-Oscar among the international awards.
Before we give an insight into the efforts of the ski manufacturers Dynafit and Nordica and then explain examples from the snowboard industry, we let the trade have its say. Florian Großegger from Bergzeit GmbH explains what he believes customers are currently looking for when buying.
ISPO.com: How strong is the demand for sustainability in skis, boots and boards in the retail trade?
Florian Großegger: The topic of sustainability plays a much greater role in the clothing sector than in the hardware sector. Nevertheless, we have noticed that the first ski manufacturers are using FSC-certified wood. An example from "dps" is the development of the "Phantom" material, which replaces further ski waxes by a single application. This prevents the release of hazardous chemicals into the environment. Nevertheless, it must be said that at the moment this is still a niche market.
Are there differences between skiers, touring skiers and boarders?
We are already noticing that the tourer usually acts more environmentally conscious and also pays attention to environmental certifications such as bluesign when buying touring clothing. The situation is similar with the splitboarder.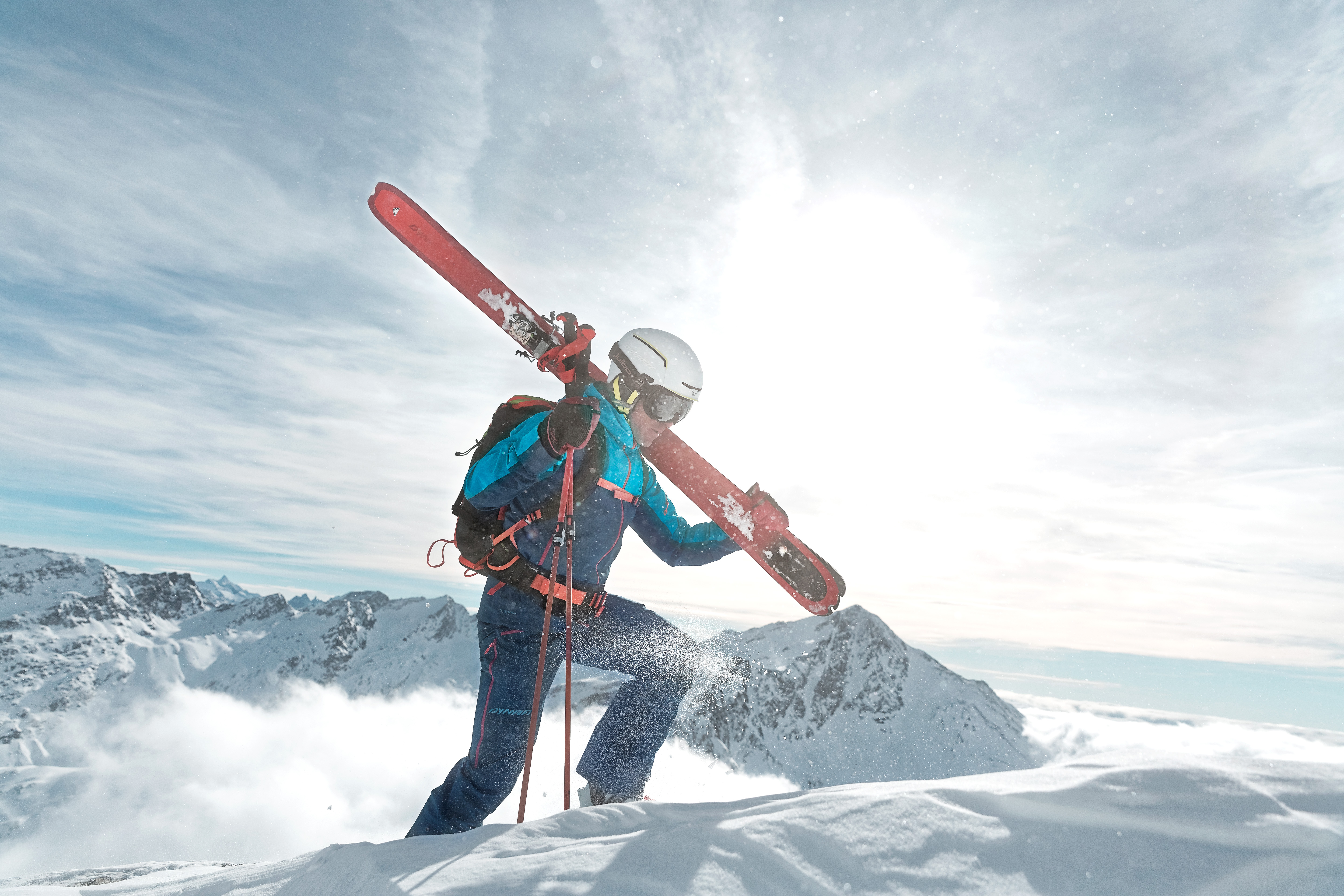 For Dynyafit, Marie Mawe, Sustainability Manager of the Oberalp Group, and Alex Nehls, International Marketing Manager Dynafit, answered our questions:
How does Dynafit deal with the issue of sustainability?
Marie Mawe: The sustainability strategy of the Oberalp Group and thus of the Dynafit brand is based on two clear pillars: a clear commitment to people and the development of sustainable products. We have been investing in fair working conditions and safe products for eight years with the establishment of our CSR team. In the product area, we work closely with partners such as the Fair Wear Foundation (FWF) and bluesign. In addition, we also work with an internal chemicals list RSL (Restricted Substances List) in which we inspect chemicals in our product and supply chain and - beyond the legal guidelines - restrict them.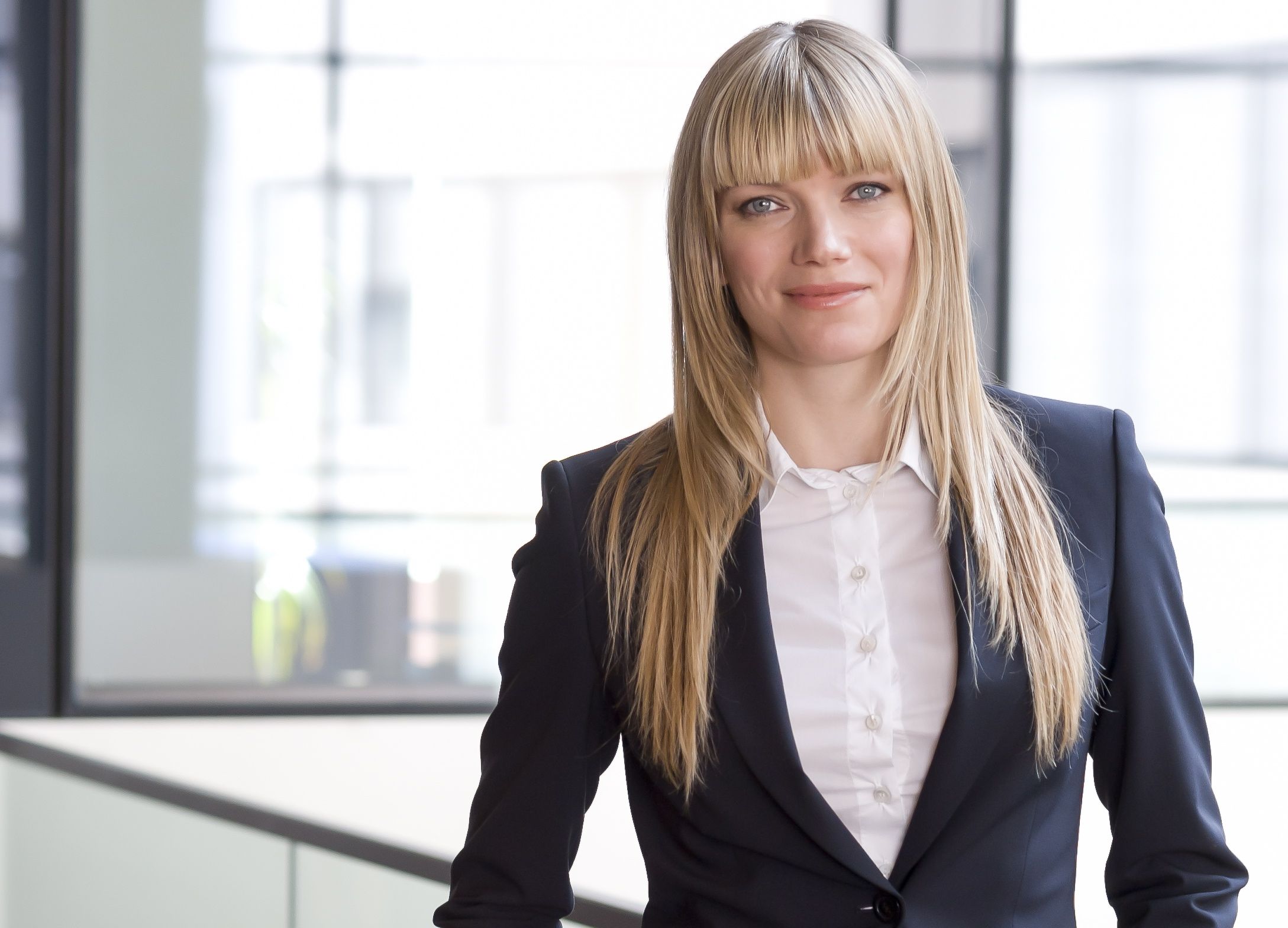 Is the issue of sustainability demanded by retailers?
Marie Mawe: From our point of view, this topic is becoming more and more important in the retail trade. We are in contact with our trading partners on sustainability issues and notice that many traders have expectations, but do not necessarily actively ask for information. In a way, they rely on manufacturers to do their part and to communicate their commitment transparently. Sustainability is a major issue, especially for clothing, but it is also becoming increasingly important for hardware. For Dynafit, the location of the production facilities is a major advantage. Our skis are produced in Austria, the ski boots in Italy. The assembly of all ski tour bindings is carried out in three Caritas workshops for disabled people near Passau.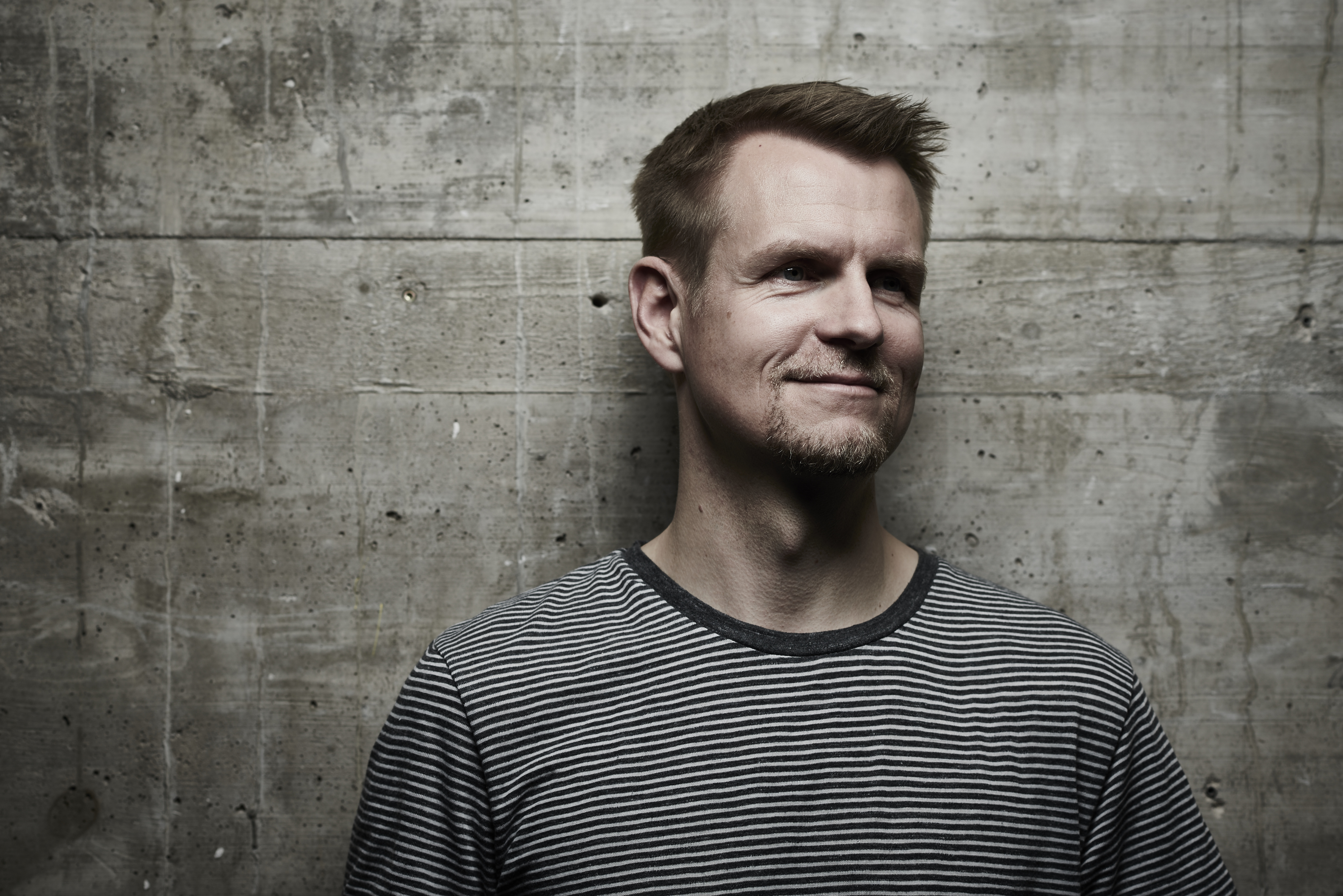 Mr. Nehls, are there any changes and savings in packaging?
Alex Nehls: We will implement two projects in 2019: It is planned to convert all e-commerce packages to cartons made out of grass. This carton consists of 50 percent grass, which significantly reduces water consumption and eliminates the need for chemicals in the production. A further innovation also affects e-commerce: in the future all clothing packages are to be sent to end customers without plastic bags. Dynafit keeps the polybags and packs the products only in environmentally friendly paper. This is intended to guarantee 100 percent correct recycling of plastic bags in the e-commerce sector and ultimately also a reduction in polybags.
Can old skis, boots and bindings be returned free of charge by customers or retailers? And what happens to them?
Alex Nehls: A new project group has recently been set up to deal with this issue. Considerations are, for example, to melt down the plastic of the ski boots and to reuse them either for ski boots or for other areas.
Nordicas ski production in Mittersill, Austria, has initiated many restructuring and improvement measures for a positive energy balance since 2008. As a result, energy consumption has now been reduced to 1500 MWh. Other projects deal with the topics of e-mobility and waste management. The current construction of a large photovoltaic system was planned in four construction phases. Two have already been completed, the third is currently being implemented.
Once completed, the plant will generate 430,000 kWh of electricity per year. This corresponds to approximately 15 percent of the company's own electricity requirements. Currently, 583 tons of CO2 emissions are generated according to the ecological footprint. The improvement through the photovoltaic system amounts to 158 tons per year. Helmut Exenberger, Managing Director of Nordica's Mittersill production facility, says: "As one of the largest companies in the region, we see it as our duty to play a pioneering role in the area of environmental commitment."
Many employees of the "rider-driven companies" from the board sports scene are committed to preserving an intact environment. For example, the snowboard scene has had environmental organisations such as "Ride greener" and "Protect Our Winters" for decades. Often these are initiated by the industry itself and their most important aspirations are:
reducing the carbon footprint of companies and athletes

developing recycling programs

making packaging and distribution more environmentally friendly

replacing plastic with natural or recycled materials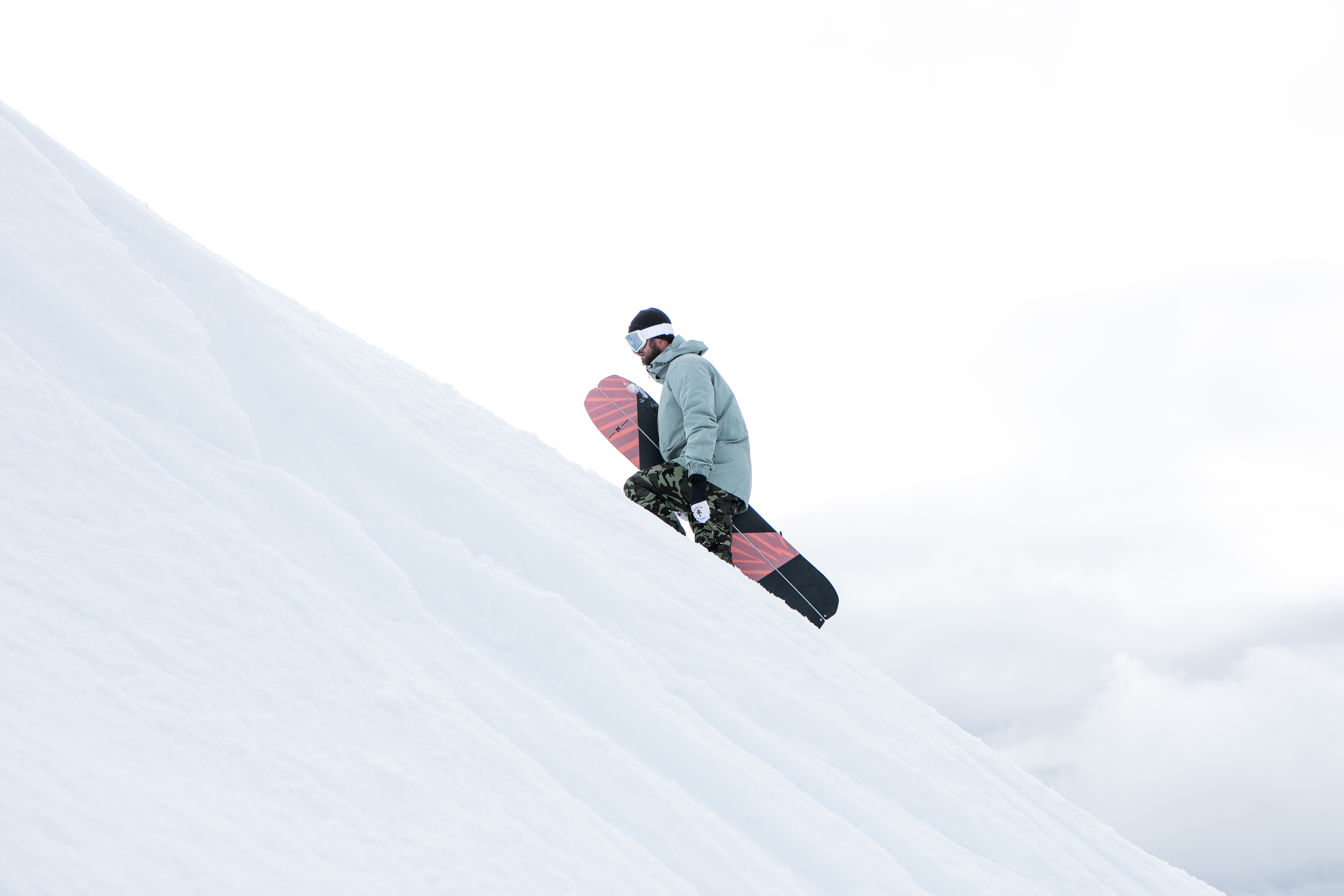 The boarders are taking on a pioneering role, as the brands Nitro, Burton and Capita show:
Alex Konz, Marketing Nitro: "We love snowboarding too much not to do anything for our future generation." These include, for example, nitro snowboards made with 100 percent water-based paints and solvent-free varnishes, bases made from more than 85 percent recycled raw materials, and wood cores that are 100 percent FSC-certified. Recycled or PVC-free materials are also used for bindings and boots.
All in all, Nitro takes care to avoid overproduction, says Alex Konz. Boards and bindings are produced in Taiwan, boots in China and the outerwear mots recently in a Thai high-end production under tested fair working conditions.
In addition, the marketing manager explains his view on the trend topic of sustainability:
"Just because individual market players try to make individual components biodegradable here and there doesn't mean that a snowboard can be completely recycled." (Alex Konz, Marketing Nitro)
Mr Konz, is sustainability an issue for retailers and customers?
Alex Konz: "You can absolutely call it a trend, and that's exactly where the danger lies, or rather, where many people get carried away to crazy claims. At the moment there is a lot being done to make it a sales argument, or generally too much being claimed. At Nitro, we have always been committed to keeping our footprint as low as possible. Just because individual market participants try to make individual components biodegradable here and there does not mean that a snowboard can be completely recycled. It is a long way and we are actively involved - but we do not rely on "greenwashing" for marketing approaches.
How about old boards? Can they be returned for recycling by the customer or by the trade?
Here we had a very good cooperation with ReMount, a company that made longboards out of old snowboards. We supported them by giving them damaged boards for free. After the demand for longboards in general has declined, however, this topic has fallen asleep. But we are always ready to return old material for recycling. In addition, for example to reintroduce the "Pyro", we have given customers the opportunity to exchange their original Pyro from the first series for the current model.
Donna Carpenter, CEO of Burton, said: "As passionate snowboarders, mountain and winter enthusiasts, we take climate change very personally, and Burton has set concrete sustainability targets for 2020 that include social and environmental standards. These include the areas of waste reduction, animal welfare and travel."
Burton also relies on Life Cycle Assessment (LCA) software to analyze and address the environmental impact of its products throughout the cycle. Half of the world's snowboards by Burton are produced in the snowboard factory in Austria, with material from within a 250-mile radius and 100 percent energy from renewable sources. An extensive up/recycling and repair program converts up to 85 percent of old boards into signs, among other things, and 40 percent of all warranty cases are to be repaired by next year.
Last but not least, Capita, the youngest brand among the ones presented here, built a board factory in Feistritz, Austria, in 2015, called the "Mothership" that is second to none: Capita created the most modern and cleanest snowboard factory, according to their own statements, which is completely powered by domestic hydropower, i.e. CO2-neutral, and received the Energy Globe Award in 2017. In addition to hydropower, the materials are based on more water-based paints, vegetable resins and less solvents.
To the question, whether a demonstrably sustainable production of snowboard products is an important sales argument, Gavin Patnode, Product Manager/Capita, replied: "Yes, we see a growing trend among a broad group of consumers who not only care about what products they buy, but also how they are made. It's a very exciting time!"