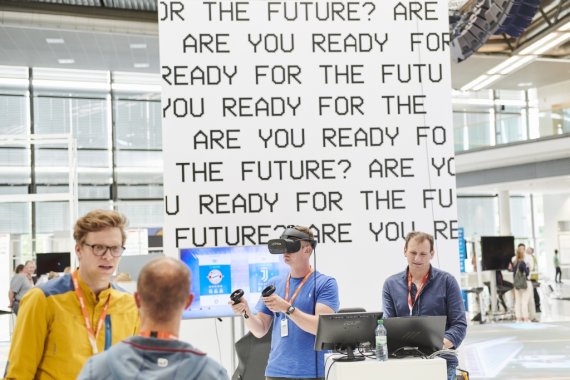 Dr. Carsten Keller, VP Direct to Consumer Zalando SE:
"The ISPO Digitize is a great platform. An exchange platform between retailers, brands, digitals and offliners. And I believe that an incredible amount of innovation is triggered or at least discussed here. I think this is a super filter to decide: Which innovation is relevant and which is not so relevant."
Andreas Kerscher, co-founder of Mirrads:
"We're starting to move more and more into the retail sector. And in order to gain the appropriate experience and reach the right customers, an event like the ISPO Digitize Summit is well suited. There is less activity than at ISPO Munich, for example, but the contacts are much more intensive and better."
Mark Van Der Wal, Chief Commercial Officer Neocles:
"For us it is very important to present and show what we offer. Because we offer our products and systems as white label solutions. This means that we develop them explicitly in the branding of our customers, such as Puma. That's why we tend to stay in the background, but at events like this, we can present ourselves to exactly the customers we're looking for."
Sebastian Lancestremere, President of the Global Sports Innovation Center Microsoft:
"I think the most important issue is the exchange of knowledge. The common knowledge is clearly stronger than the knowledge of an individual. An event like this brings together talents, knowledge and perspectives from all over the world."
Marcel Geppert, Senior Technical Sales sesimagotag:
"An event like the ISPO Digitize Summit is important because it brings together the manufacturers of digital products, software and hardware, as well as users."
Marcus Meyer, Management Force of Disruption:
"At the ISPO Digitize Summit, I was able to see and experience many interesting data and customer relations topics that will have great relevance for the digitalization of commerce and the entire industry. If you don't go digital now, you're out. I was particularly impressed by the large number of participants at our eSports and gaming workshops".