Fitness is booming. According to the latest market figures from the "European Health & Fitness Market Report," the European fitness industry numbers 59.7 million trainees. At 26.5 billion euros in revenue, Europe is the largest fitness market in the world, ahead of the USA. And growing with the demand is the supply.
Olaf Tomscheit, Head of Strategic Marketing and authorized representative at Proxomed, has paid close attention to the industry in recent years. Among other things he was head of FIBO, the world's largest fitness trade fair in Cologne, for eight years. Tomscheit can discover a clear tendency: "The market for gyms is growing, that's true, but not in every sector." One segment that has benefited heavily in recent years are so-called discounter clubs. Another development are so-called micro gyms specializing in one sport (yoga, Pilates, EMS, etc.). There are also more and more company sports offerings and self-organized, free workouts in the park. "All these offerings tap the market from the classic, owner-operated studios. The competition has become significantly tougher," says Tomscheit.
Thomas Marx is a physical therapist, osteopath, chiropractor, and co-developer of the TMX Trigger. He says: "The fitness industry needs to become more innovative and offer more to be able to continue to grow." Marx is certain that the expertise from physical therapy can help gyms: "They have to be well positioned and trained in this area without, of course, exceeding certain limits."
His product matching this thinking: It's a kind of "therapeutic thumb" for self-use that promises to help against knots and muscular or fascial imbalances. He also uses his product to consult with gyms and coaches.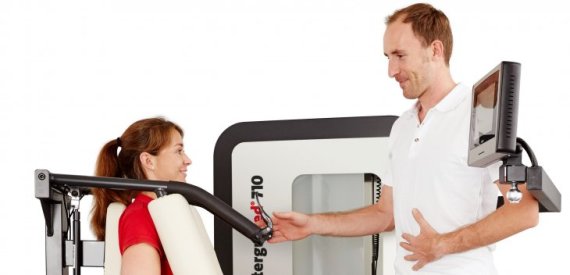 "It took a very long time to understand that fitness and health go together," Tomscheit also says. "More and more gyms are positioning themselves professionally in the health market." He believes that, indirectly, this is also due to the fact that health is heavily discussed in the media: "People want more quality of life. Thanks to our corporate structure, we also have the opportunity to do so."
An interesting target group for classic, owner-managed gyms comes from the baby boomer generation in the 50+ age group. "This target group knows how athletic their bodies can be. Then came the family, the job, the everyday life. Diet and exercise have been neglected," says Tomscheit. The industry agrees that this generation has enough time and the necessary understanding and means to deal with their own bodies and health.
A diagnosis of back pain is often the trigger for a visit to a physical therapist. Olaf Tomscheit knows: "Backs are a huge issue in our seated society. One third of all therapy prescriptions of a physical therapeutic nature come from the diagnosis of "non-specific back pain."
Training equipment manufacturer Proxomed therefore offers its own specially developed Tergumed line, consisting of five test and training devices. According to the manufacturer, the Tergumed line does nothing other than measure deficits and imbalances in the back muscles. Based on this information, an individual training program is then created. Tergumed is used in, among the other things, the back studios of Germany's public health insurance company AOK.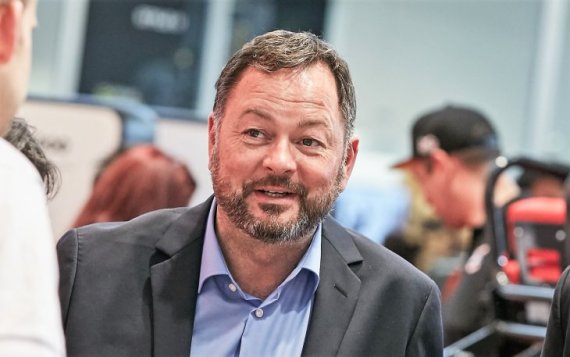 Fitness and massage rollers are examples of products used in both treatment facilities and gyms. Dennis Gnädinger, Head of Education at fascia roller specialist Blackroll, describes the company's own training concept: "Today, the main goal for trainees is well-being. For me, well-being has something to do with freedom from pain. In the gym they get more in shape, they can use the sauna or the tanning bed, but the pain is often not sustainably relieved. Here, it's important to have good staff who learn to alleviate pain sustainably."
The basis of every Blackroll training course is the basic training, where according to Gnädingen, doctors, physical therapists, and coaches come together: "With this concept, we're promoting exchange between the professions. Some gyms already have their own doctor or an integrated physical therapy practice, and work hand-in-hand. This is exemplary and inspires others."
There are many possibilities for collaboration: Gyms that offer prevention training, physical therapists who offer training, overriding collaborations, gym doctors and therapists, or comprehensive training of gym personnel. What is missing is the holistic approach, the possibility that the fitness training can be prescribed by doctors, continued by physical therapists, and incorporated into workouts in the gym. "The health insurance companies implement what politicians decide on. Unfortunately, our holistic thinking has yet to fit into our health system," Tomscheit sums up.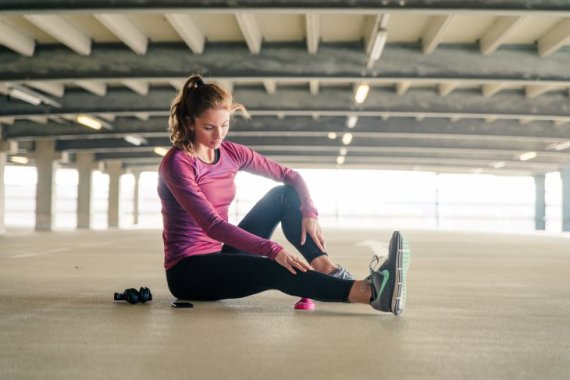 Lutz Hertel founded the German Wellness Association over 25 years ago and is now its Chairman of the Board. He says: "Medicine is largely concerned with the recognition and treatment of disorders. It's very disease-oriented thinking." Instead, Hertel wishes for "physical therapists who think not only preventively, but also in an enjoyably healthy wealthy way." The purpose of wellness is to promote health, not to prevent illness. This is also the essential difference from prevention. The head of the German Wellness Association is not alone in the industry with his desire to combine fitness, physical therapy, and wellness: "That would make a great team," says Hertel.