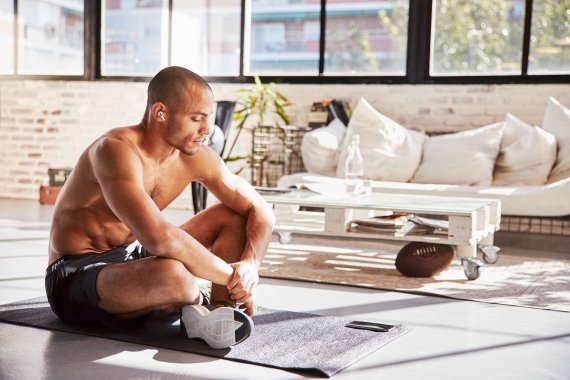 In 2013 three young men founded a fitness app start-up in Munich - with a YouTube video, a newsletter and three PDFs. Today Freeletics, as the leading company in the so-called fit-tech scene, has over 50 million users in 175 countries worldwide. This spectacular development shows how rapidly AI has found its way into sports.
The corona pandemic further accelerates this development. According to a study by "AppAnnie" this year, the number of health and fitness apps downloaded during the pandemic rose by 60 percent. And users are also spending more time on their mobile workouts. One thing is clear: the mobile AI coach is on the rise because of closed fitness studios. But it's not only in training apps that AI has become indispensable: it also plays a key role in professional sports, in marketing and at the interface with the health sector.
"AI has already begun to dominate the fitness sector. Freeletics, Zwift, Peloton or Mirror provide people with the electronic resources to achieve their fitness goals without the need for person-to-person communication," says John Persico in an exclusive interview with ISPO.com. The Australian is the founder and director of the Sports Tech World Series (STWS), a leading international sports technology community. The topic of technology and AI in sports will be discussed at the first completely digital ISPO MUNICH Online (1 to 5 February) will play an important role.
Freeletics has been a pioneer in the AI fitness industry since 2013, just like the peloton which was founded a year earlier. The US company, which is now listed on the stock exchange, recognised the Corona crisis as an opportunity to attract new spinning customers by means of increased marketing. In the meantime, Peloton has become a full-service workout provider with its Plus programme and even advertises on TV at prime time.
Zwift, the successful online training platform for cycling and running, is also one of the largest virtual fitness providers with two million paying users worldwide. And the Startup Mirror, which offers a mirror with loudspeakers and camera as an AI fitness helper, would be sold to the company Lululemon Athletica for an impressive 500 million dollars in the middle of the pandemic.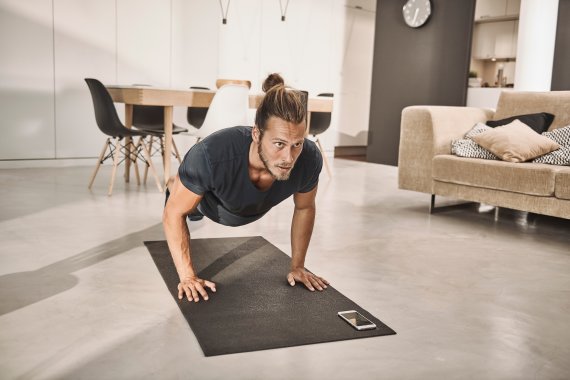 These examples show: Artificial intelligence is becoming more and more established in sports at all levels from the coach to the athlete and the fan. The basis for this is that through wearables and other smart technological observers, more data and statistics than ever before are available.
Opta Sports, the world leader in football, calculates valuable statistics from thousands of individual pieces of information, such as the running kilometres of individual players, pass rates or goal-shooting efficiency. In top professional leagues such as the NFL, NHL and NBA, especially in the team sports sector, coaches have long since been using AI-based data and video evaluation programs to analyze opponents' weaknesses and develop strategies.
"AI is also increasingly used in media technology in stadiums. For example, viewers are grouped together to provide appropriate ads according to demographics," reveals Persico. AI has become an integral part of sports: "Digital marketing and digital communication are becoming the standard for viewing and consuming sports, both in stadiums and at home. Artificial intelligence helps to ensure that the public can consume the sport with a maximum of relevant information".
This is also and especially true in difficult times like the current Covid 19 pandemic. This is where AI can help to combat the spread of the virus. The Rockefeller Neuroscience Institute has made a major contribution to this by matching Wearable data achieved a spectacular success with AI models: A corona infection should be detectable with 90% certainty three days before infected persons notice the first symptoms. Many fitness wristbands and smartwatches not only measure the resting heart rate but also the heart rate and the oxygen saturation of the blood. They also provide permanent sleep and activity information. These data change in acute respiratory diseases such as Covid-19.
In general, the combination of health and sport seems to be more important than ever before, especially when it comes to health data. Even in the Sch pregnancy can be monitored by a tool from Garmin. Artificial intelligence helps here as well.
"Wearables for health and fitness are becoming increasingly important. Another good example is the joint work between Griffith University in Queensland/Australia and Vald Performance on an AI program. It is used to develop training units that are directly tailored to individual physical data and muscle fiber abilities. This can improve recovery and prevent the risk of recurrence of illness or injury during rehabilitation," says Persico.
The most familiar AI tools for most normal users remain those used in the fitness industry. First, those like Mirror, which helps users to perform movements correctly or better. Or applications like Freeletics, which recommend a variety of individual workouts.
"The main benefits for users are access to workout planning, monitoring and even motivation at a fraction of the current cost, reaching many more people than ever before," says Simon Alger, Lead Data Scientist at Freeletics, speaking with ISPO.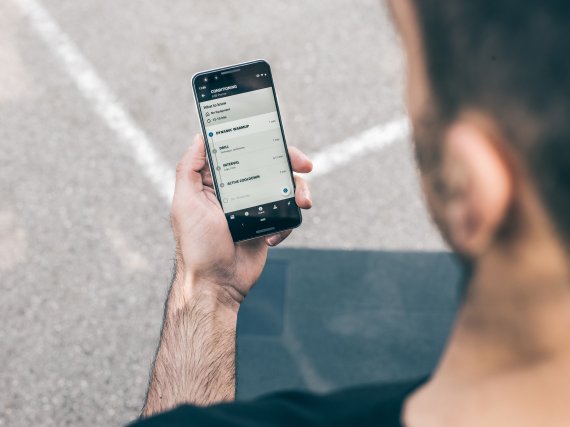 In addition, the AI technology can process incredible amounts of data from wearables and other connected devices, which would simply be impossible for a human trainer. Information, experiences and feedback from users from all over the world flow together centrally in the apps and are grouped according to criteria such as performance level, age, gender and sporting preferences. From the results, an endless number of individual programs can be compiled. The clou: Through the continuous machine learning with AI, the personal workout plan of the App-Coach becomes more and more precise over time.
That's why people will want to take advantage of this new technology - just as they do in robotics-based investment. According to Alger, there will still be room for conventional gyms and personal trainers: "There will probably always be a place for personal trainers. Some people simply want a human touch, others need accountability to a real person. And overall, I expect that person-to-person communication in the fitness industry will actually increase as a result of digitalization. Groups of people around the world can already be supported and encouraged and compete in ways never before possible."
And so, using AI and Virtual Reality (VR), we're actually creating whole new hybrid sports. The development of AI in sports has only just begun...