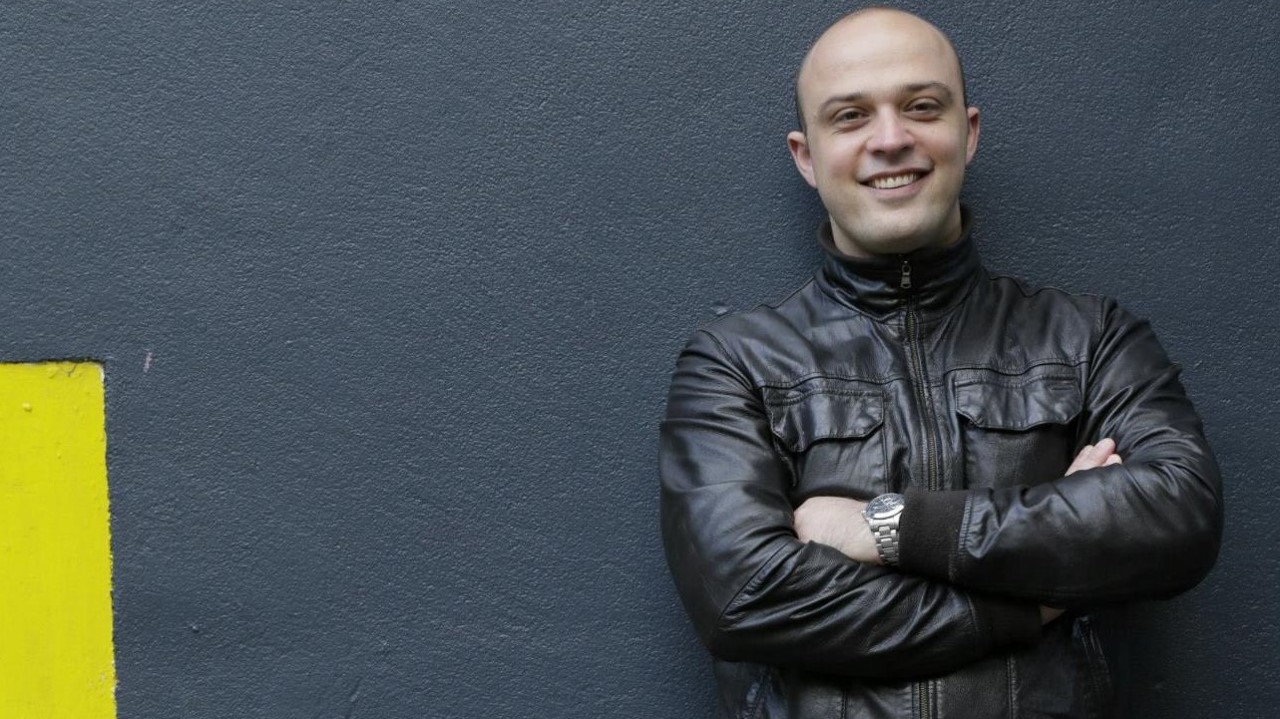 Whether with wearables data analysis in professional leagues or even the fight against the corona pandemic - technology is becoming increasingly important in sports and health.
The Autralia-based Sports Tech World Series aims to bring together the most important players in this industry. In the ISPO.com exclusive interview, John Persico explains the community's expansion plans, what has changed with COVID-19 and what the collaboration with ISPO will look like.
ISPO.com: Mr. Persico, some of our readers might not know the sports tech world series yet. Can you tell us the key areas in which you are working and the history and idea of the company?
John Persico: Sports Tech World Series is an international Sports Technology community, helping you learn, connect, grow, invest, work, and discover the latest innovations and cutting-edge technologies in sport. Activities include major events, training, specialist research and digital assets, including investor network and annual directory.
We aim to help Federations, Teams, Clubs, Sports Organizations and Business leader audiences with the latest knowledge, education and insights around the innovations in everything from Artificial Intelligence in Sports, Technology in Stadiums, Media and Broadcast, Esports, Talent Identification and Digital Health. STWS was founded in late-2015 and has strong communities across the world, especially in Asia (China, Japan, India, Australia), Europe (UK and Netherlands) and Americas (Canada and USA).  We also own the highly popular weekly podcasts in sports technology, called "Sports Tech Feed".
Which companies are already working together with you?
Our major global sponsors include: Sportradar, Catapult Sports, Genius Sports, Synergy Sports, Hudl, Vald Performance, Dream11, Loughborough University, LaunchVic and we've had speakers from over 1,000 sports organizations and rights holders, including FIGA, Golden State Warriors, Red Bull, United States Olympic Committee, Netherlands Olympic Committee, Star Sports, ESPN and many more.  We uniquely focus on content that is the best and brightest from across the world in 200 countries.
Which added value brings your community to the sports world?
We bring a "one stop shop" of connectivity, authenticity and objectivity to the world of Sports Technology.
What are your goals for the next time and the future?
Interestingly in 2020, STWS have been asked to provide a lot more independent strategic consulting advice and research insights for leading global organization looking to enter new geographic markets, benchmark world-leading technologies and use M&A to acquire new sports technologies.  Hopefully that role of trusted independence expert continues to evolve over time, as STWS has a competitive advantage in our expertise and benchmarking of technologies. Our proprietary research is suggesting a lot more consolidation in "Mid Market Sports M&A" in 2021-2025 as the sports tech market matures and becomes even more essential.
The whole world is struck by the COVID-19 pandemic. Which influence does it have on your work and could it be also a catalyst for the digital part of the sports tech world series?
Yes - it has certainly fast-tracked a few new initiatives. Such as our Global Annual Directory 2020 for Sports Technology and Sports Investor Network.
Your company is based in Australia. Why are you coming to Europe and what are your plans here?
Germany is one of the Top 6 Sports Technology markets in the world -- alongside USA, UK, Canada, Israel and Australia.  Being Australian, with such a strong local ecosystem created by our national governing body for sports technology, Australian Sports Technology Network, provides an ideal platform to support in-bound and out-bound world-class innovations.  In 2018, STWS and ASTN jointly ran a Germany and Netherlands Sports Technology trade mission and we we're highly impressed with the German sports innovation ecosystem.
The world's leading sports technology community and ISPO the global sports network in its mission to accelerate the global evolution of sports have joined forces to create a platform creating new opportunities for brands, fans, clubs, players, sponsors, investors, and innovators. Which common projects you have and what are the goals for the future?
We are delighted to work together with ISPO and start with ISPO Munich Online.  We hope to work together to build a world-class German event in future years, and potentially explore wider international expansions into Asia together.  There are a few other areas of collaboration ISPO and STWS around digital communities that could be beneficial to our audiences.
Which values are the most important for the sports world in the current situation?
Adaptability, creativity and resilience are the values that are most important in 2020. The business of Sports -- athletes, fans, broadcasters, suppliers -- will bounce back stronger than ever.  We now must be ensure we have the staying power to survive and adapt to new models of data, digital and technology as their impact global sports.